Ryan Lohoff - GBM Brain Cancer Fund
"Hey everyone, how's it goin? Raise your hand if you don't know who I am and I look kinda weird?"


For those of you that know me well, that's my opening line when I teach.  My name is Ryan Lohoff.  I'm 34yrs old and live in Southern California.  I've grown up a dancer, performed professionally and have found my life passion teaching dance and inspiring younger generations.
I've traveled for larger convention events, individual studio choreography as well as teaching locally throughout the week. And if that wasn't enough, I've started my own professional dance company; beginning my transition into directing and choreographing dance for film. The passion runs deep haha!
I've been happily married for 5yrs to Brigid Lohoff...my beautiful, funny, talented and supportive wife. She's my best friend on this journey.  Together we live in Simi Valley, CA where we've owned and taught at Simi Dance Center for over 5yrs now. We have a handsome and hilarious little 3yr old boy with a daughter on the way!  I couldn't be happier and ready to experience the gifts I've been given and the life I've worked so hard to live.
Oh BTW...I now have stage 4 brain cancer with a median survival rate of 2yrs. Ouch.

Yeah.  That last line hits you out of nowhere, doesn't it? That's basically what happened to me back in January of 2017.  The company I work for, Hollywood Vibe Dance Convention, was hosting an event in Colorado.  I was teaching and judging...just like any normal convention work weekend.  It was exhausting but overall a great weekend.
While I was waiting backstage before our faculty show performance, I had a seizure.  After an ambulance ride to the hospital and a scan in CO, I flew home to CA for another scan and neurologist appointment. I soon discovered that I had a tumor. Gut punch #1.
The tumor was incredibly small and most likely benign. However, after 10 months of multiple MRI's and consults, it was determined, by a board of surgeons and doctors in Santa Barbara , CA, that I should have the tumor removed. It was in an easy location close to the skull, very small and had shown very little growth over the year. I'm young, so I should handle surgery and recovery just fine. Let's get it out before it causes more problems.
On December 1st, 2017...I had brain surgery.  After 6+hrs of surgery, I came out feeling just fine.  There's actually a video of me making some smart a$$ comment! For those of you that don't know me...I have a pretty twisted sense of humor!  The surgeons told us that everything went great. The tumor was fully removed and all indications were that it was benign.  ALL GOOD SIGNS!
I checked into the hospital on Friday, stayed the weekend and checked back out on Sunday.  Typical work weekend for me hahaha!  I went home and after only a couple days I was fully off pain meds.  I was healing up just peachy and before I knew it, 2 weeks had gone by.  It was time to get the staples removed and receive the pathology report on the tumor.
Oh hey there...just me, LIFE...gonna side swipe you again.  Remember that benign tumor?  Well, your tumor is not benign but instead, the worst brain cancer you can get...a GBM.  Glioblastoma Multiforme.  Oh, and did I mention this news came 5 days before Christmas?  Yeah...Merry Christmas?!?


I consider that moment, gut punch #2.  At this point I began researching my diagnosis, how to treat it, survival rates...you name it, I looked it up. Pretty sure I earned an honorary medical degree from the amount of researching I did on the internet.
After 7 weeks of research, clinical visits, oncologist meetings and waiting for treatment options to fall into place...on January 24th, 2018, I started fighting cancer back. It consists of a daily oral chemo pill, 5 days a week of partial brain radiation, supplements/CBD oils and a trial device called Nativis (nativis.com).  I also had an MRI that thankfully came out clear.
As of right now, I feel good.  But I'm also only 1 week into treatment.  I still have a way to go.   And based on what I've read about GBM's...this battle won't be an easy one.  I'm hoping for the best...but not ignoring the severity of the diagnosis.
WHY GO FUND ME?
As soon as I went public that I was diagnosed with brain cancer, I was very fortunate to receive a donation from the Dancer's Against Cancer foundation and Hollywood Vibe.  I was in total shock when this happened and I still can not thank them enough.
The dance community, as well as my local home community, has come together for me and I have people asking every day "How can I help?" or "I want to donate...what do I do?"  I know that I plan on beating the median survival rate of 2yrs and I have read stories of people battling this for 10+yrs.  But I have no idea how much all of this is going to cost and there's no way to even estimate a figure besides the current 1yr projections. 
For me...I hate the idea of accepting money or donations.  I've led a very priviledged life in my opinion and I'm very fortunate to be surrounded by those that love me.  However, I know that the initial donation is not going to be enough in the long run and it most likely is not even going to be enough in the short run.
If I plan on fighting this thing as long as I can, I'm going to need all the support I can get.  Honestly...it's not even for me.  I don't worry about me.  My wife, my son and my newborn daughter (expecting July 2018), will need the support. This is why I'm starting this GoFundMe. Because I'm realizing that this is bigger than me and in times like this, I need to accept the help if people are willing and wanting to offer it.
Whatever you would like to donate towards my current and future medical bills, please know that I'm forever thankful.  I'm going to continue doing what I do through my teaching for as long as I can, and enjoy every moment I get to spend with family, friends, my wife, and my children.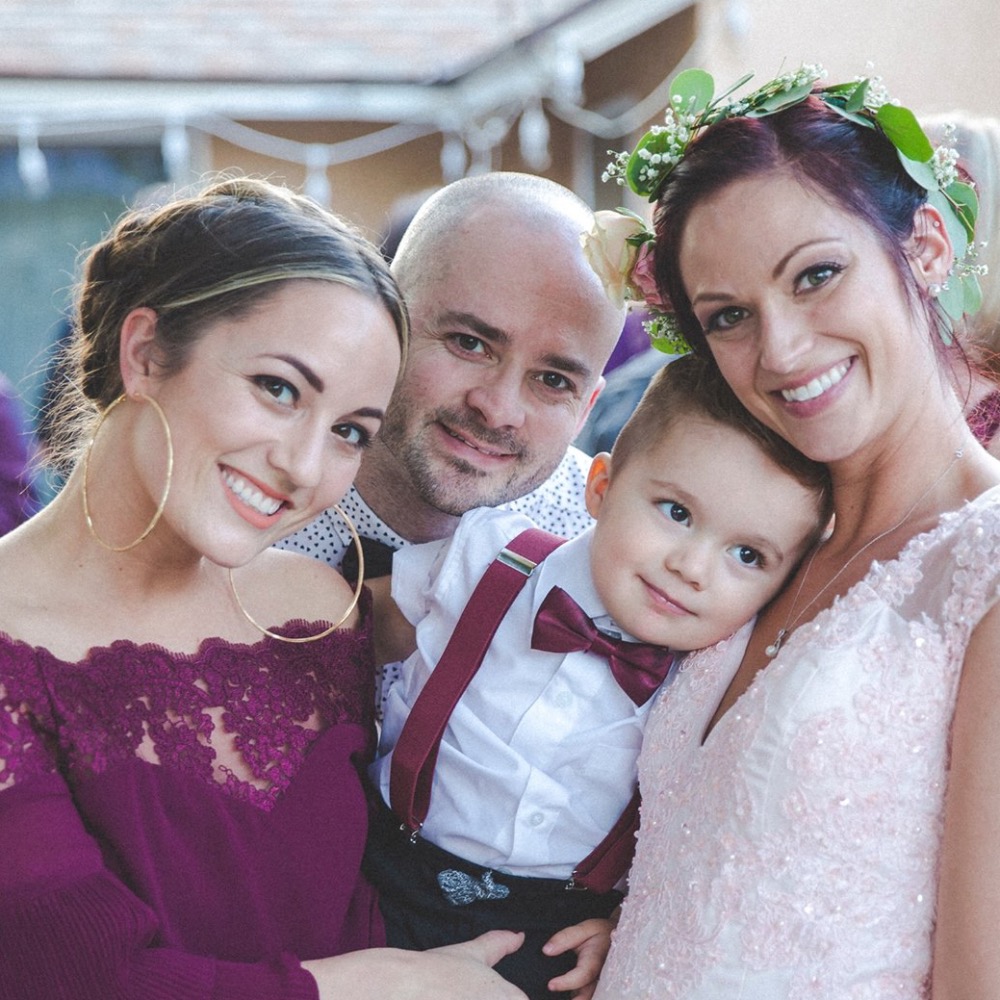 The amount of medical bills that I'm anticipating this year is overwhelming. Especially considering the fact I may get too weak to provide for my family. Knowing that we'll have help along the way is going to make that precious family time easier to enjoy and be in the moment :)
Again, thank you. I'll never be able to say it enough.
Love,
- Ryan