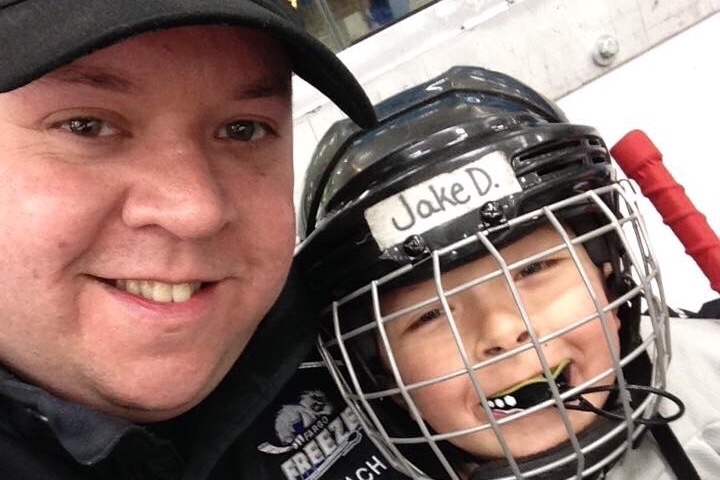 Ryan Day Family Fundraiser
Ryan Day has dedicated his life to help others.
Growing up in the Chicago area, he became a foster brother to countless children that needed a loving home. As a nurse, he strived to provide the best care to his patients. In the past two decades, Ryan has been an integral part of the Fargo community and has helped to raise funds and awareness for numerous community organizations.  
Ryan excels at building relationships. He is a natural comedian and does anything to get a laugh. If you have had the pleasure of meeting Ryan, then you likely have many stories to share about something goofy that Ryan has done.  Ryan is the star in every room and is a "fan favorite" to many people.  
In 2007, Ryan married Jenny Soule (daughter of Tim & Bev) and they have since welcomed two children into their family. Jake is in 5th grade and enjoys being in hockey and football. He loves having his dad as his biggest cheerleader. Julia is a 1st grader and keeps busy with dance and being a social butterfly. Julia has a big personality like her daddy. Ryan is a wonderful husband and an incredible father.  
And now, Ryan and his family need our support.
 For the past 11 years, Ryan has been struggling with Lymes Disease and Psoriatic Arthritis. Ryan was then diagnosed with Wilson's Disease in 2018. Unfortunately, all treatments for this rare disease that affects the body's ability to regulate copper have failed. He has liver and kidney failure, with a final diagnosis of Hepatorenal Syndrome. Ryan is now receiving hospice care. 
Because of Ryan's illness, he has been unable to work for a year and a half. Jenny works at her children's school and has to take some time off of work to spend time with Ryan and to help care for him. Funds raised for the Ryan Day Family will be used to cover expenses for Ryan, Jenny, Jake & Julia.