My name is Anthony Peters and I am standing for my team today.  We are on the verge of losing some of the best teammates we can possibly hope for and we are going to do our best to keep that from happening. We have been transformed by this experience and see how important it is for the teammates we are at risk of losing.
Updated 4/5/2016
$1910 was raised before 6pm Friday, April 1 which was enough to keep our teammates in the program.  Now we need to raise $2160 by April 29 for a combined total of $4070.
  (The old amount was $5175 but thanks to private non GoFundMe contributions, the total has been whittled down to what's currently needed) Not a single cent will land in my or my team's pockets.  It all goes to tuition and gofundme fees.  Any excess will be donated to St. Jude's.  
(to find out more about the training, go to 
gratitudetraining.com
 ,  We are currently in part 3 Masterful Living.  I've left a video at the bottom of the page to give an idea the kind of fun this training gets up to)
We have some wonderful rewards for those that are willing to help.
If you even donate $1 I will add you to a shoutout video after all this is over.
Update 3/30:
 Katie singing to support of her team - 
The Teammates - Nancy George: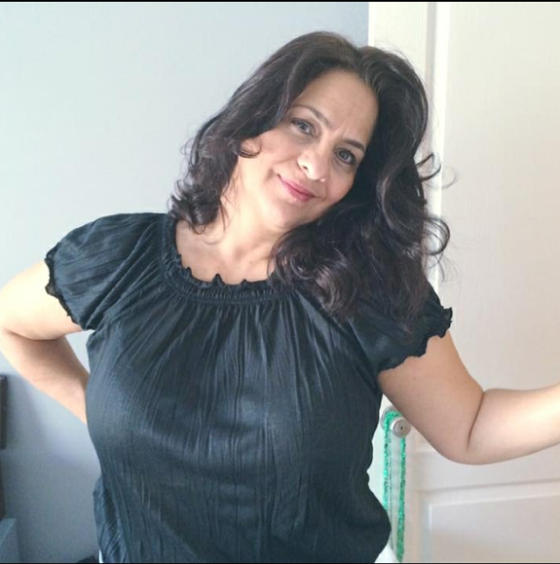 My story begins with a broken childhood, broken parents, broken relationships, loneliness, and last but not least feeling not worthy of anything or anybody. I created a circle around myself, only letting in certain people at certain times . However, they would only have a short time before I would lock my door , shut down and go back to that closed circle.
    I remember exactly when the circle was first formed. I was sitting in my living room in my a chair, just sitting tired , lonely, and afraid of what tomorrow would bring. This long haired little girl full of energy calling "mommy, mommy" came for me.  I said to her "hey, wait a minute, I need some time".  I drew a circle around the chair and sat back down. I explained to this little girl do not come in my circle until I say so.  As she waited patiently for me to open my circle life passed and she grew to be a Powerful Vulnerable Loving young woman.
    She, my Daughter, who wanted only the best for me, gave the gift of life back. She enrolled me into Part 1 of gratitude training. There in that room I discovered the circle that I traced around me some years ago.  I was not aligned to the woman who used to be or could be. Continuing my journey I found Nancy, Nancy A. George who had dreams and aspirations, I found joy and comfort, the loneliness slowly lifting from my heavy heart. I found I have worth, and people do love and support me, I am committed to never losing myself again and I hope that I can continue my journey and create a world that is  loving ,trusting, abundant, and enlightening. I am a powerful, beautiful,vulnerable women!
Chris Scoggins: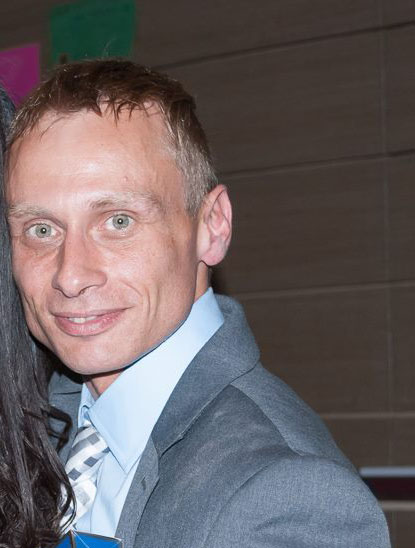 My story begins like many, with a loose upbringing, ok with making C's and getting by.   What's left is a lot of bad habits.   I avoided what's difficult and hid my feelings which lead to more bad choices and chaos.  I've been moving from crisis to crisis and there's no time to heal.  Now I'm working to change.
    Your children and mine all deserve a capable, strong and loving father. To teach, guide, protect and provide for them.  This training is important to me because being a part of this team gives me structure, positive peer pressure, and accountability and the program doesn't let me avoid what needs getting done.
    I'm an authentic, loving, caring, powerful man. My vision for the world is a place where tolerance, understanding, acceptance and flexibility are embraced. Where abundant ignorance is replaced by contagious enlightenment, where selfish greed falls to selfless generosity, paving the road for peace, happiness and abundance.  My purpose for being in ML is to grow into my best and most authentic self,  living up to my personal potential and becoming the strong man I am meant to be, without the masks, layers and armor that has hidden it. I am committed to greatness, to myself and to all my loved ones.
Andrea Ible: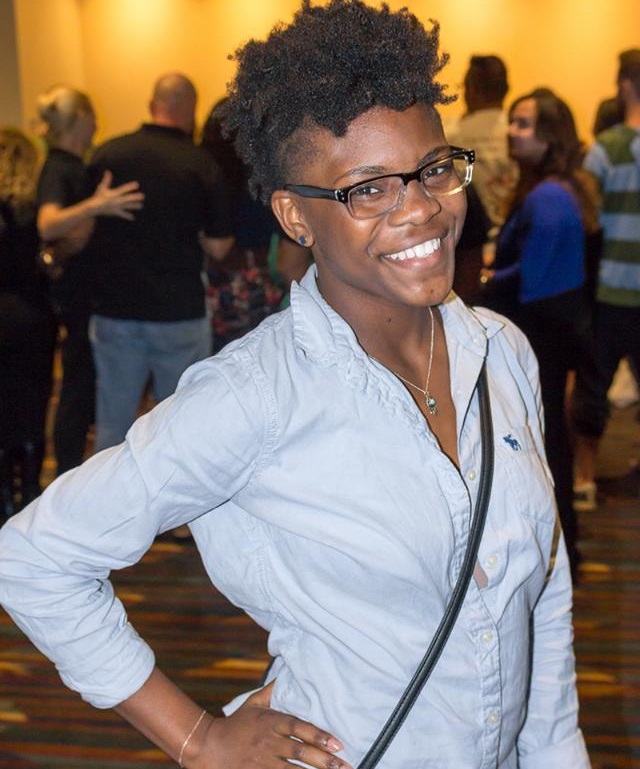 My name is Andrea and my purpose for continuing my journey into ML along with many others is to see the world transform into a peaceful environment for love, freedom and trust to embody every woman, man and child, of all ages and color. My experience of part 1,2 and portions of ML has brought to my attention that I've been hiding the person I've always wanted to be, within my anger, rage and frustration. I have been hiding this amazing, powerful young woman. My brother James from ML24 saw everything in me that I did not have the nerve and or courage to see.  His passing has resulted in my urgency for life and the need to create beauty, wisdom, passion and power. ​ I am a beautiful, wise, passionate, powerful woman.
Katie Moreno: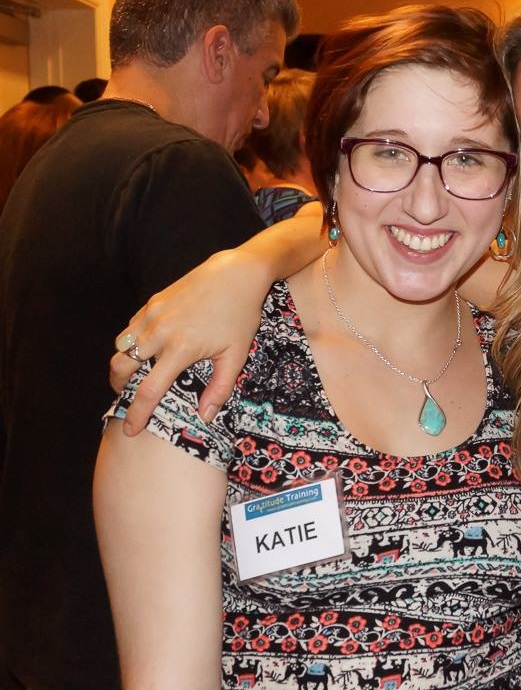 Two years ago I was involved in a heavily abusive relationship, that only ended when he almost choked me to death and I ran out of my own home to call the police and got a restraining order. That relationship put me in a place of feeling worthless, lost, unlovable, hopeless, and ready to give up and simply end it all, like that man I loved almost did.  
    Being lost and feeling "broken or damaged" and not knowing how to heal, I allowed myself to be engulfed in a world of alcohol, drugs, and being used by fake "friends", which only resulted in a downward spiral of behaviors. In the midst of this, I lost any real friend I had and put my family through countless sleepless nights of endless worry.  This all lasted until the law caught up with me and forced me to see that something needed to change. I needed to change.
    As the veil lifted I found Gratitude Training. This first opened up my eyes to who I was being, and that it was not aligned with the woman I was before that detrimental relationship.  Those trying times made me forget or lose sight of everything that is me, but now I see the loving, passionate, worthy, creative and powerful woman I know myself to be.  I have opened my heart not only to believing in my own importance and worth, but also to that of others.  Suddenly all strangers are possible friends waiting to be met and hugged.
    I now see the value I add to the world.  Having a family that loves me, and my new "gratitude family" I am more motivated and empowered then I have ever been to show others their own value, and create a united world, abundant with love and trust.
    I am committed to never losing myself again, because I now realize I was never gone. I am committed to guiding others out of their fog, to see the inner light that they are until we all radiate as a world that stands for peace.
Rewards (includes above, unless noted):
Make sure to note which products you want and what song you wish me to dance to in the comments of your donation
$1
Get a personal email from me showing my thanks
$20
Handwritten Letters from all 4 Team members
$30
I will dance to any song (of around 5 minutes or less) in any style you want, record it on video, and send you the link
$50
Get a hand crafted personalized card or Organic hand crafted lip balm from Katie
$75
Get a hand crafted Shea Body Butter lotion from Katie (excludes card and lip balm)
$100
Get both handcrafted card and lip balm and a month of pep talks with me (basically I'll give you my number and you can text me for a month to set up a pep talk call) (excludes Shea butter body wash)
$125
Get everything above
$200
West Palm Beach, FL special.  Get up to 4 hours of handy man service for your home.  Can be fixing plumbing to painting to fixing a door. (excludes previous rewards.
$300
Get everything above
$1500
Later this year I will fly myself to where you live and spend a day with you helping you out with whatever (legal) things I can help with.  I can teach Martial arts, consult on software and web pages, help you move, give some health coaching.  Whatever we can fit into a normal day. (inlucdes everything above)
And if you just want multiples of something, like lip balm, be sure to make a note that is what you're paying for.

Organizer