Hi, my name is Steyn. I am passionate about helping people grow in their spiritual life. 2014 I took to technology to try and reach out to people who were isolated and in need of what the Bible has to offer. See out website JesusDust .org. 
About 12 months ago I started helping a student in Rwanda who was very keen to share some of the material I had put together with the local people. Interest in the Bible and the elementary teachings quickly grew, and towards the end of last year they asked me to go over and visit them. At first, I was a little nervous about going to a country to meet the people I had been talking to. I did not know what to expect. I eventually decided to trust that the work I was doing was part of a higher purpose, and I made the decision to go.
I was completely amazed by what I found there. The people are in fact very welcoming and thirsty for knowledge. They have very little and literally live hand to mouth. If they don't work, they don't eat, it's as simple as that.
As the COVID -19 pandemic has spread through Africa the impact has been immense for these people. I regularly communicate with them and have been completely moved by their plea for help.
Living in self-isolation in Australia,  for me, has at worst been inconvenient. For the people in Rwanda, however, it has been a death sentence. Being in lockdown means they are no longer able to work, essentially forcing them into a state of starvation. My goal is very simple. I am trying to raise enough money to feed this community of about 500 people for as long as we can. This will allow them to simply survive the lockdown period and beat the COVID pandemic.
It costs as a little as 3 AUD a day to provide one person with enough food and water to survive. Our goal is to raise 200,000 AUD in order to feed an entire community for 150 days. This will make it possible for them to stay isolated, flatten the curve and survive this pandemic. All the funds raised go directly to the community leaders who buy the food to distribute to the  local people.
My ask of you is simple. Please spare a thought for these people, and donate what you can. Every time you feel frustrated by your own situation living in isolation remember that there are people out there that are really struggling through this, and with your help, you have at least given them a chance of survival.
God Bless
Steyn
-------------------------------------------------------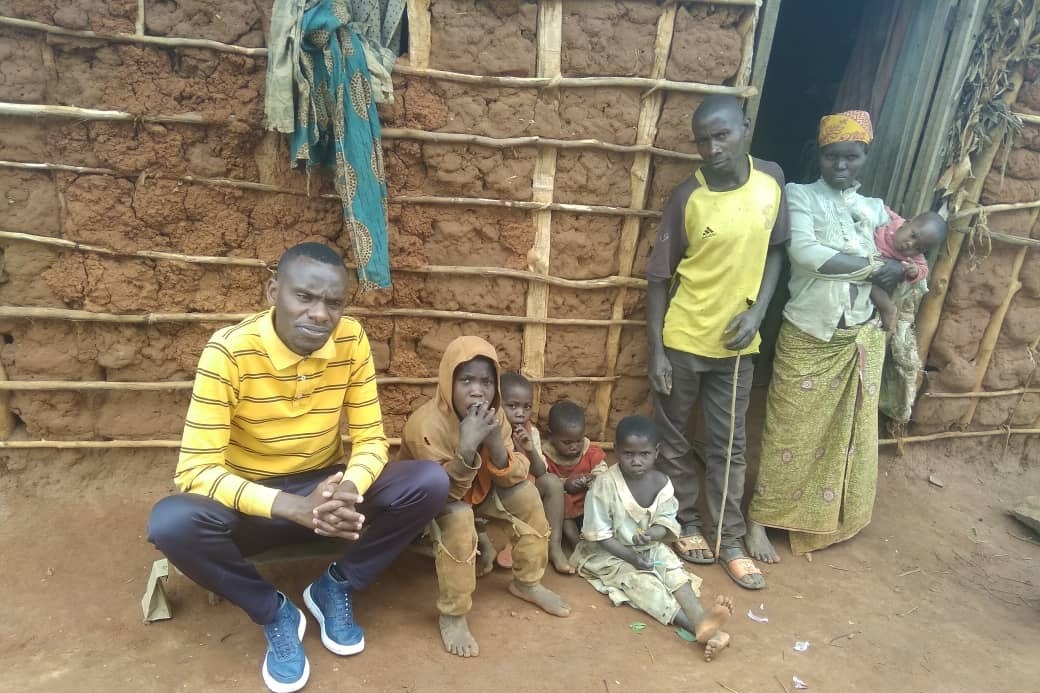 Mpore with a family in need
RWANDA CONFERENCE  GROUP -
Read more about: Rwanda 2020 conference
Mpore and Steyn during Rwanda Visit
Fundraising team: JesusDust (3)
Steyn Van Wyk 
Organizer
Raised $6,260 from 12 donations
Balga WA
Anton Kroger 
Team member
Raised $1,101 from 4 donations