Goat on a Boat @ Bay Street
Goat on a Boat will be celebrating its 15th birthday with our annual Bambini Ball on May 20 from 5:30-7:30 @ our new home at Bay Street Theater. The evening will include puppet making, dancing, games, pizza and a puppet show. Tickets are $15 for everyone. If you cannot attend, please help us reach our goal by making a donation.
Goat on a Boat Puppet Theatre is a non-profit puppet theater committed to introducing young children and their families to a lifelong love of theater and the creative arts since 2001. We support puppeteers and new puppetry projects.
Over the years, we have brought a wide array of talented performers to the East End of Long Island. Ticket prices alone do not cover the cost of feeding, housing, paying and transporting our puppeteers. We could use your help to help cover our costs to continue sharing the art of puppetry to our community!
By making a 15th birthday donation to the Goat, you will not only be helping us but you will be supporting puppeteers across the country who make their living performing their unique art form.
We will love you madly and you will feel great knowing that you are helping to keep the art of puppetry alive and well. It doesn't take much to make a difference.
Many thanks!!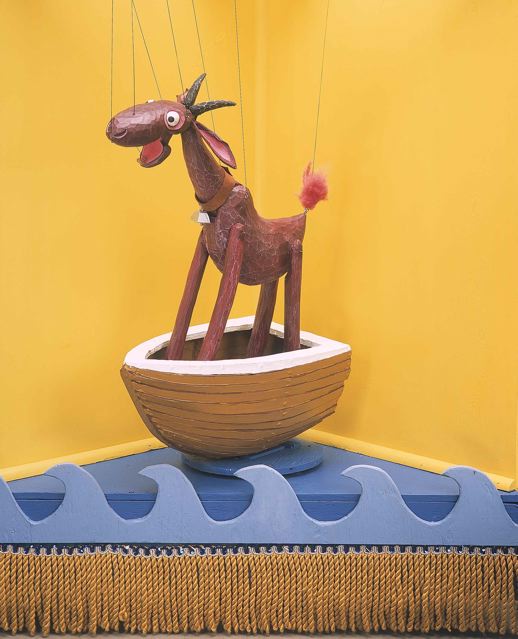 Organizer and beneficiary