Alicia "Wally" Smyth (Wolfe) unexpectedly passed away on January 25th from complications related to gall stones.  She was taken by ambulance to the hospital in Parker, AZ on January 23rd and then life flighted to Sunrise Hospital in Las Vegas where she underwent surgery to remove the gall stones.  Unfortunately, her body was unable to stave off the infection caused by the stones and she passed away surrounded by her family on the 25th.
All her life Alicia and her husband Russell were positive forces for family, friends, and their community.  Alicia and Russell devoted much of their lives to raising their children, supporting them in their education, sports, stock car racing, and horse showing.  They never hesitated to help out friends, family members, or the community, even taking people in need of support into her home for long periods of time.  They volunteered in the community and always jumped in to help neighbors with farm and ranch work whenever needed.  One of Alicia's talents was cooking excellent food on a massive scale.  She could always be counted on to bring excellent dishes to community and neighborhood events and regularly produced impressive spreads to feed large crowds of people at brandings, stock car races, and gatherings of family and friends.  Alicia's kitchens have always been gathering places where many enjoyed good food, drink, and camaraderie.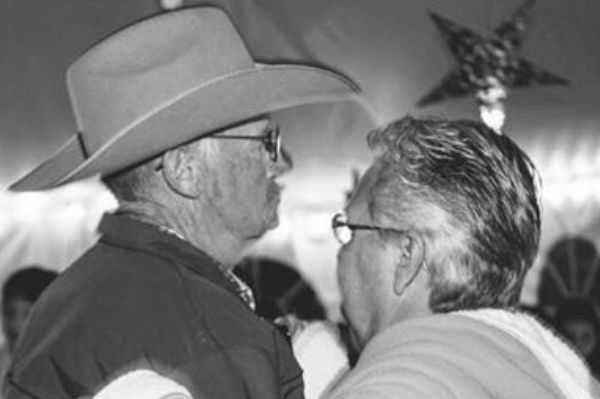 Unfortunately, Alicia and Russell did not have health insurance at the time of her hospitalization.  While they had health insurance in prior years, the premiums had simply become unaffordable because of Alicia's rheumatoid arthritis.  As a result, Alicia's family is left heartbroken over the loss of their loved wife and mother so early in life (she was only 59) and saddled with large medical bills.  At this point all of the bills have not come in, but the family is estimating that they will add up to over $250,000.
The family is asking people who know Alicia and Russell and those who do not, but have benefited from having people like them in their lives, to keep them in your thoughts. The family is also trying to raise money to cover Alicia's medical bills and appreciate any contribution, no matter how small, from those who are able to give.
Organizer and beneficiary
Jolene Smyth
Organizer
Lincoln, NE