Rupert's Medical Expenses
Animal lovers everywhere… Our beloved Rupert, who we raised from just a few weeks old (something happened to his mother so we took him in), has had a pretty rough last couple of days. In the early evening July 4th, we noticed Rupert mysteriously bleeding heavily from three large gapes in his right side, as if a large animal had bitten him, or he had gotten caught in some metal fencing and tore his way out, or maybe a firework had exploded nearby. He had been fine all day and always been in someone's sight. So whatever happened, it happened very quickly.
Due to the very expensive nature of animal emergency room's, we bandaged him up with towel strips and waited. We were at his vet early the next morning and they took him in immediately. After his examination, they concluded he needed immediate surgery. But, unfortunately, due to the holidays the vet wasn't scheduling any surgeries that day. We scrambled for hours to find an affordable place. After numerous phone calls and referrals, we found a clinic that was open. Rupert was taken in and the surgery was performed early that afternoon.
With his usual doctor he would stay overnight to check for complications. But this new vet did not have accommodations for overnight stays. So we picked him up at four.
By six he was bleeding heavily into his abdomen, had been crying for over an hour, then fell into a stupor. His right side swelled up to the size of a football. We originally called the vet back and they told us to apply warm compresses. But something just didn't feel right. By the time it became urgent, no one was answering at the office since they were closed. We called their referral number for a sister vet that was open until 10. After describing what was going on, they suggested going to an emergency room for animals in case he needed to stay overnight (what we had avoided all along due to the huge costs) and we wound up in an animal ER. They took X-Rays and were convinced his abdominal cavity wall had broken open and his intestines were spilling out into his gut. At this point the estimate for immediate surgery was between $2400 and $4700. We had already spent $1000 to get him this far.
We actually started crying in the examination room, especially when having to ask how much it would cost to put him out of his misery ($300). Then came frustration and anger, knowing that we could lose a part of the family because the vet expense is well beyond our current capabilities to afford it.
Anyway, Rupert had a second surgery that night (but he will still need at least three more hospital visits before he is completely out of the woods). And somehow we managed to pull a rabbit out of the hat to "pay" for this second surgery. But now we REALLY need to pay for it. And that is where we are reaching out to the hearts of animal lovers everywhere and asking for help.
If you know me, you know I am always posting videos about our lovable animal companions. Please SHARE this with like-minded others everywhere who may be able to help us raise the funds to pay for Rupert's medical expenses.
We are seeking $2400 to take care of what we couldn't. In return we offer a couple of (hopefully) entertaining videos that we made with Rupert. And our eternal gratitude.
The first is a Doritos commercial starring Rupert (playing the fictional role of a dog named Dorito). It was created for the Doritos Super Bowl Challenge a few years back. In 30 seconds you will see Rupert from the time he was a Zanti Misfit (fans of the 60'S tv show The Outer Limits will get this reference), to when he became an adult.
The second is a sleepy-time video of Rupert and his human boy companion growing up together, all seen while sleeping.
We hope you enjoy these videos and consider donating to our cause.
Thank you very, very much for listening and SHARING our story, and for any contribution you can make. It will be greatly appreciated.
-Rupert's concerned and loving family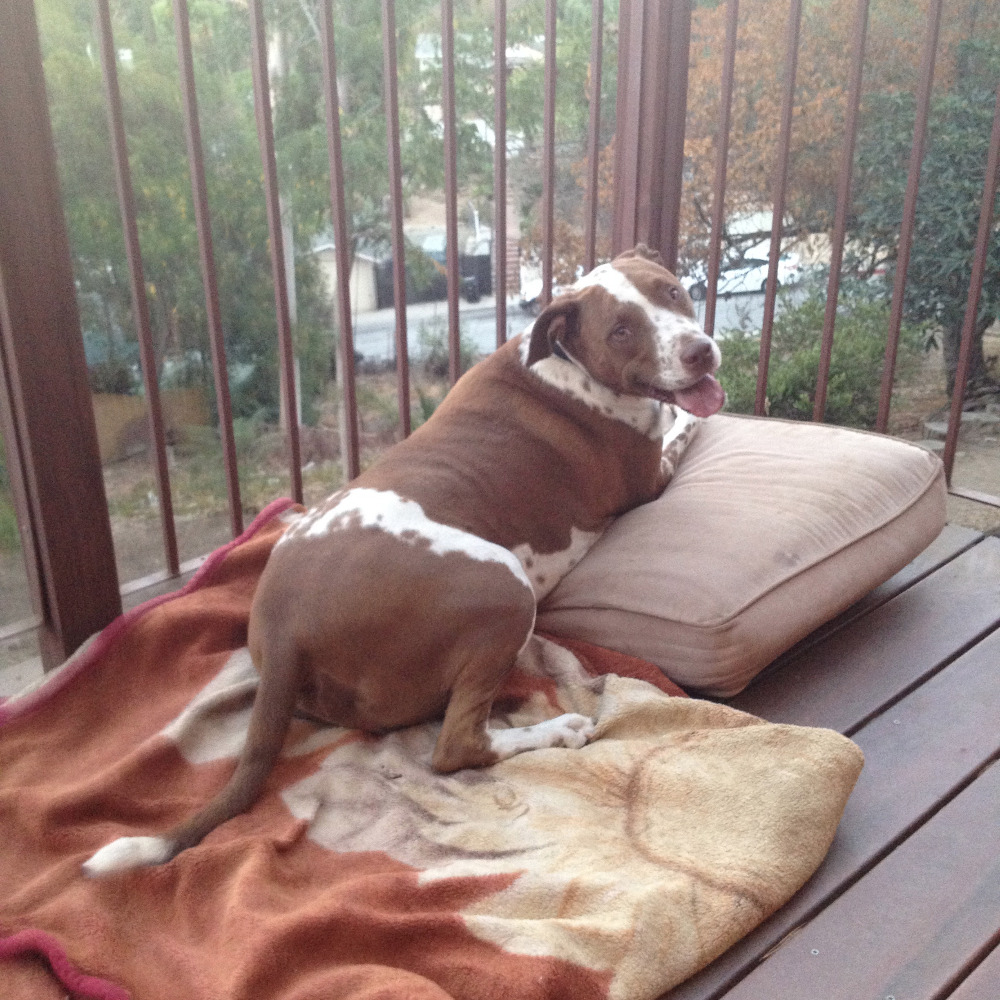 Organizer and beneficiary