Mission - Eliminating Blood Scarcity in Nepal
2 FRIENDS. 100 MILES. 30 HOURS. 1 CAUSE. AND A MILLION LIVES.
Finding blood in Nepal is a stressful process for patients. We believe with the right information and management, we can eliminate shortage and wastage. On April 27th - 28th, our friends, Ramesh and Govinda are running the C&O 100 miler Ultra Marathon in 30 hours to fundraise for Hamro LifeBank. Please help them make every kilometer they run and every calorie they burn count for the cause they support.  

Update: Good News! All of your generous donations are now Tax-deductible. A day after we launched this fundraiser, we got our 501(c)(3) non-profit charity approval. Our IRS EIN number is 83-4356839. We will send you a tax-deductible receipt after the fundraiser is complete.
RUNNER PROFILES

Ramesh Byanjankar 
Sr. Manager, Visualization and Insights Solution
Fidelity Investments, Smithfield, RI

Govinda Awale 
Administration
Allow the Children, Lynchburg, Virginia
THE STORY
I am a dad of two kids. And I know giving birth to a child is an emotional rollercoaster ride - from prepping to welcome this tiny little human being to your lives to anticipating the unknown complexities of what your partner's childbirth process could be like. Add to that mix - the responsibility of  having to arrange replacement blood in case your partner needs it during delivery. And add to it the stress of finding a donor if the blood bank has a shortage.
My mom gave birth to all her children (my 5 siblings) at home with the help of a trained birth attendant/midwife. Just think about it for a second, what could have happened if there was a complication that required blood transfusion. There wasn't any kind of blood donor inventory or any information related to blood donors. Fast forward 50 years in this 21st Century, and people in Nepal are facing the same problem. You need to figure out which blood bank has your blood type, at the time you need it. You also need to find a donor, if there's a shortage at the blood bank.
Right now, most folks in Nepal rely on social media and their friends network to get the word out about their need for donors and try to follow a very scattered search process. This is more common than you can imagine - not just for childbirth but for pretty much all transfusion procedures. We hope to do away with this painful process with easy access to right information at the right time. 
With limited resources, budget and lack of management, blood banks in Nepal rely heavily on outdated paperwork. This basically means slow, cumbersome and bureaucratic processes for disseminating information in a sector where efficiency is vital to save lives.  
Now apart from running, my life has revolved around data. I have been working with data and analytics for the past 20 years. I strongly believe realtime and up-to-date data is crucial to make any kind of informed decisions, whether it's in public or private sector. Just imagine, how many lives can be saved with the right information at the right time. This is exactly what Hamro LifeBank, a non-profit based in Nepal is trying to do, by bringing its data-centric approach to eliminate blood scarcity in Nepal.  I and my friend, Govinda Awale are running a 100 miles in 30 hours in DC and fundraising for Hamro LifeBank. 

HOW WILL YOUR FUNDS BE USED?
Hamro LifeBank will put the funds collected here towards building and implementing a Blood Information Dispatch System (BIDS) for Nepal.

BIDS will include:

- A centralized inventory database for blood banks to keep track of blood stock, demand, wastage and usage

- Implementation of the inventory in 5 blood banks for phase 1(2019) and expand to 50 in 2020 (Nepal has 108 blood banks – inclusive of emergency units)

- A vein-to-vein platform where once donated blood is dispatched to a patient, blood donors will receive a SMS that their blood has saved a life. This program aims to motivate and retain blood donors.

- A dynamic harmonized donor database for accessing donors quickly during emergencies. A proper authorized channel will be set up disseminating this information to the public.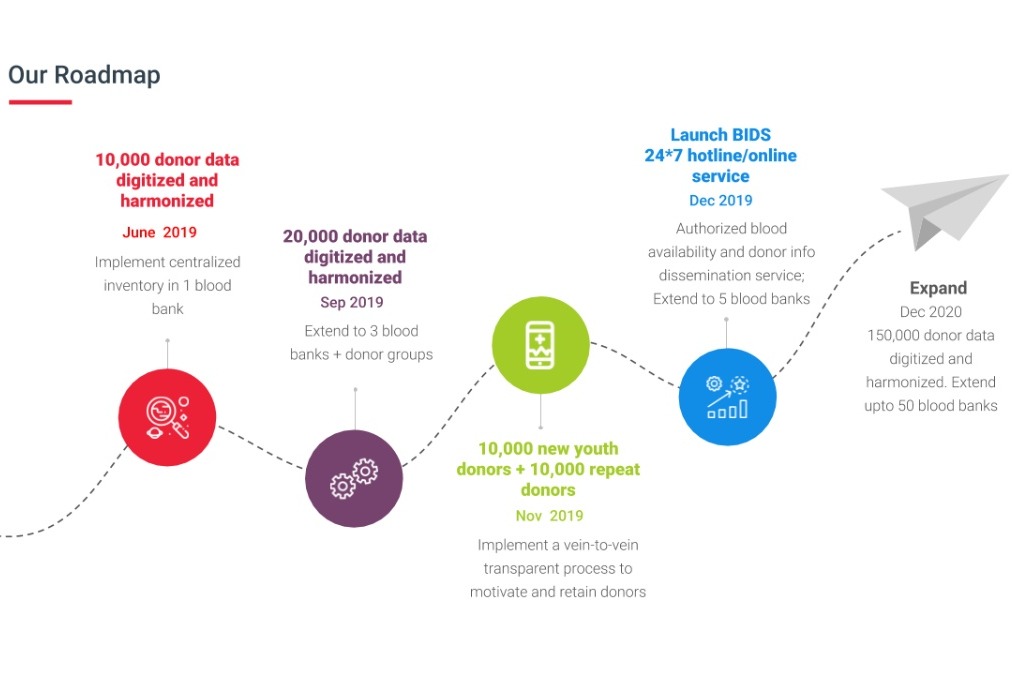 I hope we can all come together to support a smart technology vision to save lives. I strongly believe if we are able to address the systemic issues entrenched in the current structure with technology and information, we will be able make a bigger impact in saving more lives. 
You can find more information on the runners and the cause at 
http://hamrolifebank.com/fundraising/ 
Fundraising team: Hamro LifeBank (8)
Rumee Singh 
Organizer
Raised 2,312 $ from 36 donations
Randolph Township, NJ
Santosh Shrestha 
Team member
Raised 1,300 $ from 15 donations
Ramesh Benz 
Team member
Raised 1,035 $ from 14 donations
Govinda Awale 
Team member
Raised 1,031 $ from 20 donations
Nabi Joshi 
Team member
Raised 40 $ from 1 donation
See all