Team Jessica Racing Equipment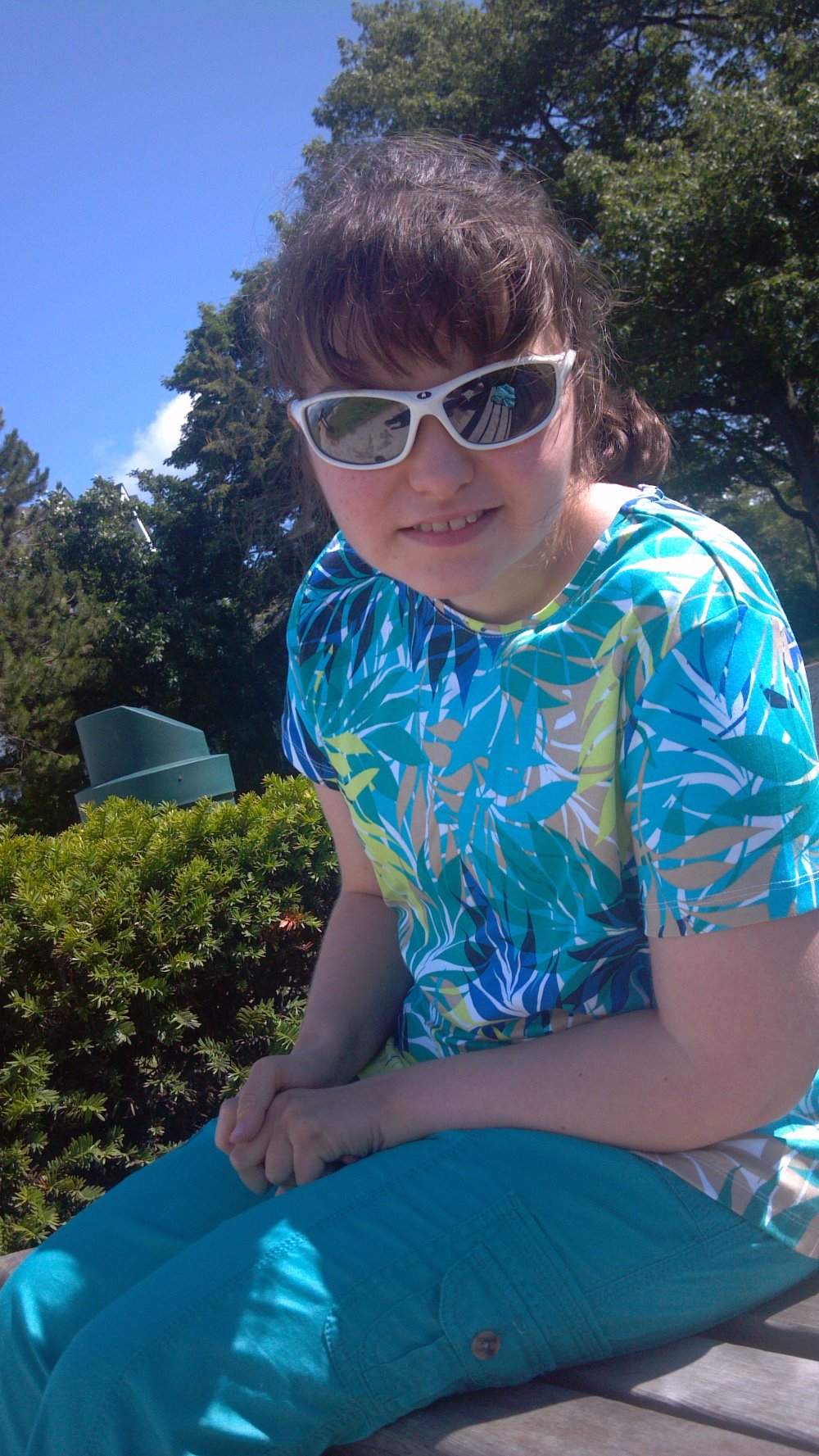 Hi :-) I'm Jessica. I love to run, and I'm the captain of our racing team. My dad is our Clydesdale, and has helped us achieve amazing heights (figuratively and literally) in five years of racing. Some of you might have seen us in one of our many races in the Detroit/Lansing areas, or perhaps Up North where we've run several as well.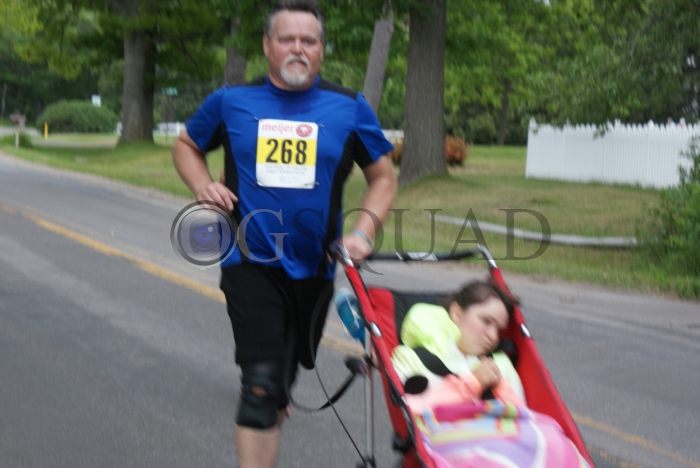 I love everything about the races, but the best part is near the end when my dad stops, helps me up from my jogger, and we get to run across the finish line together. It touches the hearts of those who are there, and it's really empowering for me to show that I can do it too.
It's pretty amazing that my dad has any joints left after 85+ races, including some half marathons. And speaking of things that are falling apart... my jogger has been put through some tough extremes. My dad replaced the tires this year because the rubber was almost completely gone, and there are some important pieces that are starting to fail. My dad keeps saying we need to get a new one, but the good ones intended for racing are really pricy. I guess that's why I'm here.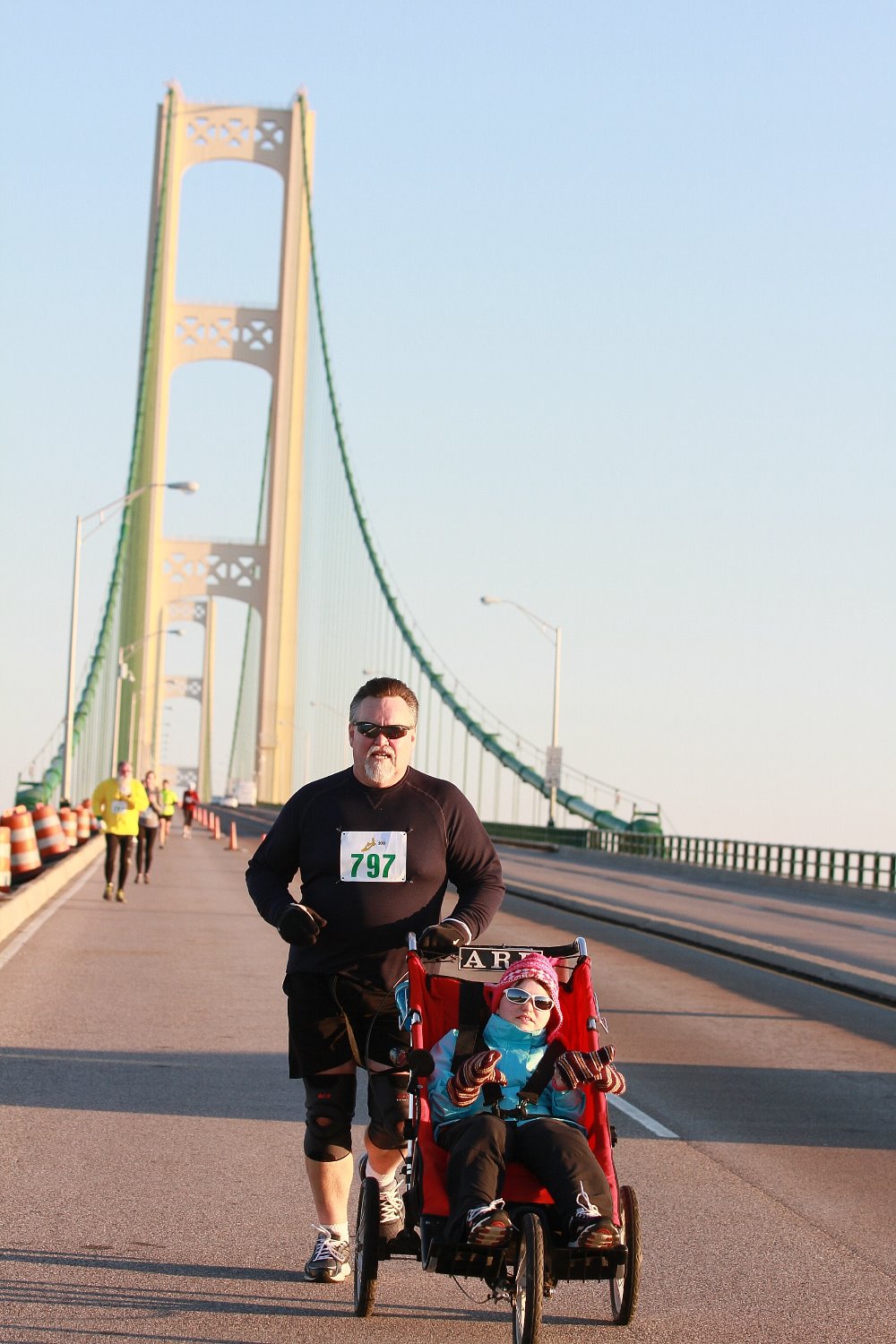 To match our appetite for races, we need a sturdy, lightweight racing machine. These are custom built to the dimensions of the captain (I'm a fully grown adult) and the Clydesdale (a more than fully grown adult). They have excellent mechanical parts that roll really well, adjustments for pushing and riding, and they last a really long time... Probably longer than my dad's knees will ;-)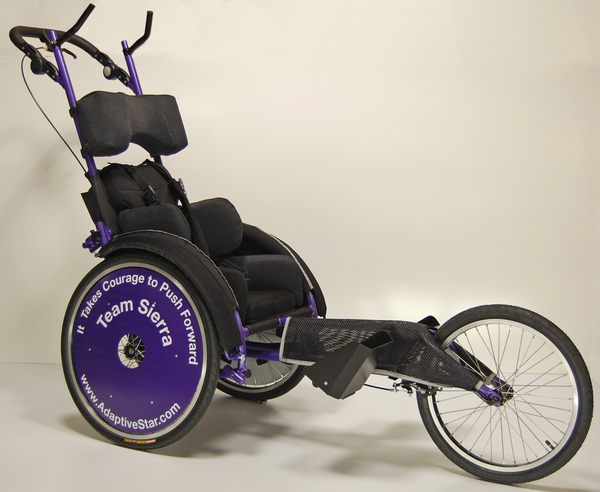 We found a model that we really like, but need to come up with around $5,000 to make it a reality. Since each unit is custom built, this is only an example of what one would look like. The company who makes them does so with a love for those with special needs, and takes great care in their construction.
So, if any of you out there can help us out, we would greatly appreciate your generosity. If donations go beyond our wildest dreams, the excess contributions will be split between the International Rett Syndrome Foundation (
http://www.rettsyndrome.org
) and the myTEAM TRIUMPH organization (
http://www.myteamtriumph.org
). The IRSF is very dear to us, and I'm sure you can understand why :-)  myTEAM TRIUMPH is a fantastic group of like-minded athletes playing the role of my dad/Clydesdale, but for captains that they might not even know. We have no direct involvement with either of these fine organizations.
Well, that's our story. We've already run our typical annual race total, and it's only June. It would be great to cruise into the finish area of a few races this year in a new racer. If you see us at a race, stop and say hello. I promise my dad doesn't bite ;-)
Thank you!
Team Jessica
Organizer
Dan Bergin 
Organizer
Putnam Township, MI