As many of you are aware, a tragic accident occurred three years ago when I was in Thailand.
I rented a small boat with 2 friends to visit some outlying islands. They invited a young couple - Sergey and Olga - whom I met for the first time. Sergey wore a T-Shirt that said Long Live Fun (phot below); he clearly embodied this message. We spent a wonderful day swimming, drinking and telling stories. As we were about to leave, Sergey and I decided to take one last jump from the boat. I jumped in feet first, while he dived in.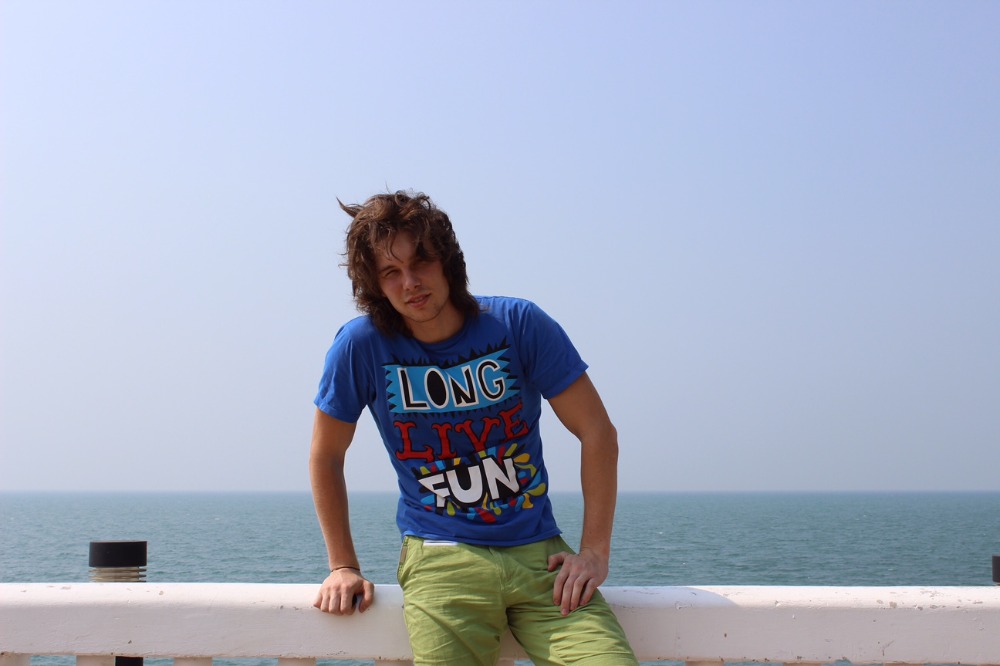 I immediately realized something was wrong as I hit the seabed and felt a pain in my leg - the tide had gone out. Then I heard the screaming from the other side of the boat.. I swam around to find Olga holding Sergey up as he screamed for help. My first instinct was that he had twisted his ankle. Horribly, the truth was far worse. He couldn't feel his arms or legs.
Over the next 36 hours we moved Sergey from this remote island to a mainland hospital. Despite hoping for the best we learned that Sergey had broken his neck and lost the use of his legs and most of his arms. Hearing and explaining this news to a 23 year old kid was one of the hardest things I have ever experienced; any hope we had been clinging to vanished.
Many difficult, sleepless days and nights followed, trying to decide between complex surgeries in broken English while searching for second opinions overseas. We almost lost Sergey several times, but eventually managed to stabilize him and move him to a rehabilitation facility in Russia - all without medical insurance. We remain deeply grateful to all those who came to Sergey's aid with advice and funds so he could start his long road of recovery.
Well, we live in amazing times and there is now hope and light at the end of this tunnel. There are amazing new procedures where stem cells are injected into the spinal column to repair the damaged nerves. We are hoping these will help.
In the West these procedures are prohibitively expensive, but ideas & medical breakthroughs defy invisible borders. We are hoping to raise enough money to allow Sergey to be treated in China, where a specialist facility is conducting these cutting-edge procedures at dramatically lower cost.
http://puhuahospital.com/treatments/stem-cell-treatment-for-spinal-cord-injury
Hundreds of patients have already attended this facility, where doctors have developed deep levels of medical experience in this field. The dramatically reduced cost is still approximately 40,000 USD plus travel expenses ( main Invoice below in RMB). Sergey has managed to raise about half these funds in Russia and has asked for my help raising the rest.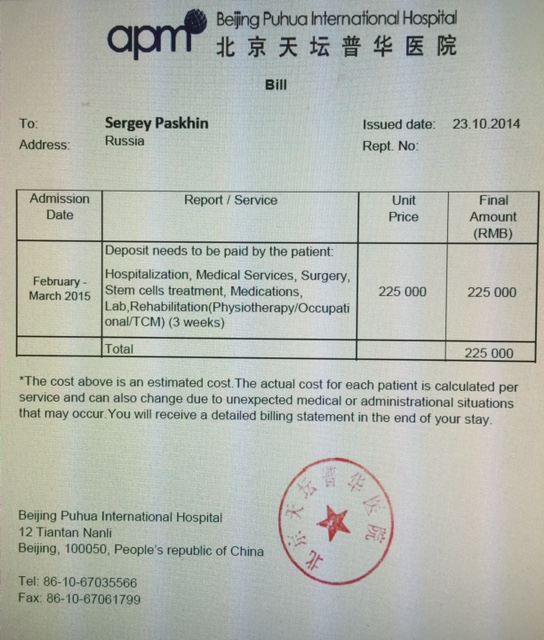 Sergey was left paralyzed in the prime of his life. He should be out there doing the things we take for granted, activities he still remembers: hiking in the hills; dancing to his favorite song or swimming in the ocean. Our worries over careers, relationships and health seem petty by comparison.
While you may not know Sergey hopefully his story has resonated with you. There is no bureaucracy here; your donations will have a direct impact. This charity has a name, a face & specific goal. Even the smallest improvement in the dexterity of his hands would dramatically change Sergey's life in a myriad of ways. Join me in making this goal a reality - and help Sergey have a brighter future.
Sergey maintains a positive outlook - smiling & laughing on his instagram page but needs our help:
https://instagram.com/run_sereja_run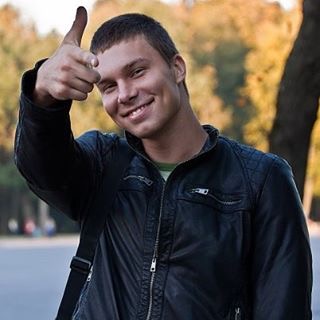 Long Live Fun