Help Ruby Pearl Stay Alive
Ruby Pearl
 was born prematurely on July 20th 2015 weighing 4lbs 10oz.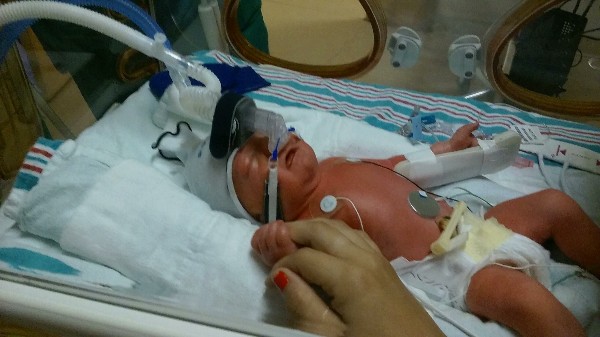 Ruby was not expected to survive because so many parts of her were underdeveloped including her brain which has been diagnosed as dandy walker malformation.
Genetics tests were done and only show a 1q44 duplication which does not explain all her anomalies and complications. Ruby is considered very rare and has no overall (headlining) diagnosis.
Ruby has multiple holes in her heart that are still unable to be repaired. She survived through heart surgery at a month old to have her duct clamped and PA banding done, which will lead to another heart surgery eventually.
Ruby has epilepsy and suffered through multiple lengthy seizures that took months to learn how to control. Her seizures all different types and we witnessed her flat line during 1 of them which was the most terrifying thing to witness on our baby girl. Most of her seizures made her heart stop but she is now on 2 medications for them and hasn't had any in months.
Rubys eyes never fully developed and she suffers from high pressures and glaucoma. She was transferred to U of M because there was the only eye doctor in the state of Michigan that could do surgery on her, but Ruby remained severly unstable and we chose not to put her through a 6 hr surgery in hopes to save what vision she does have. The pressures have been 20s to 30s and it rising past 30s is leading to a surgery in order to relieve the pressures since that can be extremely painful. We were told that the way Rubys left eye developed it makes her 1 out of 8 in the world known to have it!
Ruby is anemic and had 14 blood transfusions within the first 7 months of her life. She survived through surgery to place a broviac and that has come in handy multiple times especially considering that getting IVs on her is nearly impossible.
Ruby has chronic lung disease, obstructive sleep apnea, and floppy airways which have put her on life support multiple times and we were told many times that she wouldn't be able to survive without it. In the beginning of February Ruby successfully discharged home from the hospital on 2 liters of oxygen and we struggled to maintain an icu setting at home with No assistance and constant fear of if Ruby was going to die.  On April 1st Ruby caught dbl pneumonia which she is at continuous risk of getting and she was so gravely ill we believed the doctors this time when they said she was going to die. She overcame the pneumonia but was suffering in pain while we were told there was no more help for her because of her brain and nervous system.. We knew it was something else so we stood up for our Ruby making our voices heard and we ended up transferring back to where she was born in hopes to recieve better care and find answers.
Rubys bladder was retaining too much urine causing her the pain so once that was better Ruby was successfully weened off of all the drugs and on June 20 2016 Ruby came completely off of all support and has been breathing really good on her own which none of us expected to happen.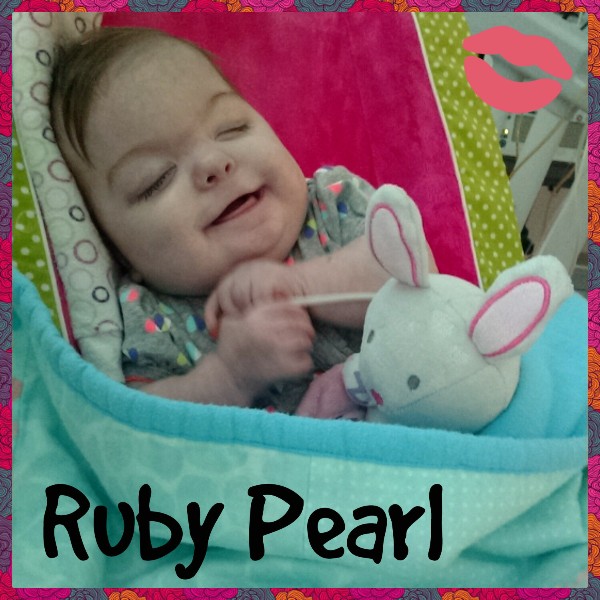 Ruby is still struggling with a severe feeding intolerance and nutritional deficiency. She is lactose intolerant and has been eating through tubes that pass her stomach and go into her intestines. She had surgery for gtube placement but was never able to eat through it and has since been used for medications, gas release and drainage.
Ruby was born with kidney disease and we were told that with the way her kidneys are she may live till about 3 yrs old before her kidneys go into failure and because of her brain malformation she will not be eligible for transplant.
Ruby had an MRI done of her brain when she was 2 months old and received a 2nd MRI 6 months later. Those images show us that the space between her brain and skull is becoming bigger holding fluid... This is very heartbreaking because it means her brain is deteriorating. :'(
It is impossible to predict how much longer Ruby will live so we have been doing everything we can to spend as much time with her as possible.
Ruby will be 1 in a few days which is a huge milestone but she has spent 10 of those 12 months fighting for her life in intensive care units.
We (her parents) have lost 2 homes, our business, our dogs, relationships with family members & friends, and everything we still own is stuck in storage units 3 hours away from us. We have been living at Ronald McDonald Houses and applying for every assistance that exsist, but yet we have received no help from the state at all because 1. Our situation is not understood, we are told we fall into a gap and 2. Because honestly our systems are broken.
Ruby is very close to being able to discharge home but we have no home and need help.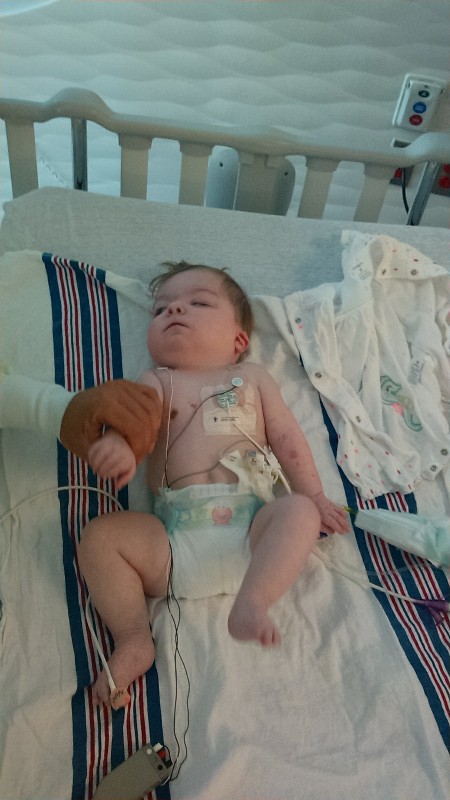 We are a family of 5 who has given up/lost everything to help keep our baby girl alive. Please help our Family climb out of this financial rut and have quality time with our daughter who is such a Miracle and Blessing to many people. Every donation helps change our life for the better and gets us closer to Home again so please consider donating and please Share this Link and help by spreading the word.
If you would like to send anything in the mail please send to:
Ruby Bunker / Bunker Family
P.O. box 62 
Conklin, mi 49403
We have been receiving birthday cards for Ruby and they are so heartwarming for all of us to read.
Ruby also has a Facebook page where we share her journey, pictures and explain everything she goes through so please follow her page and share that with others also. 
www.facebook.com/babyrubypearl
‌
Thank-you all so much for all the Love and Support through this past year long tragedy our family has been surviving through.
#RubyPearlStrong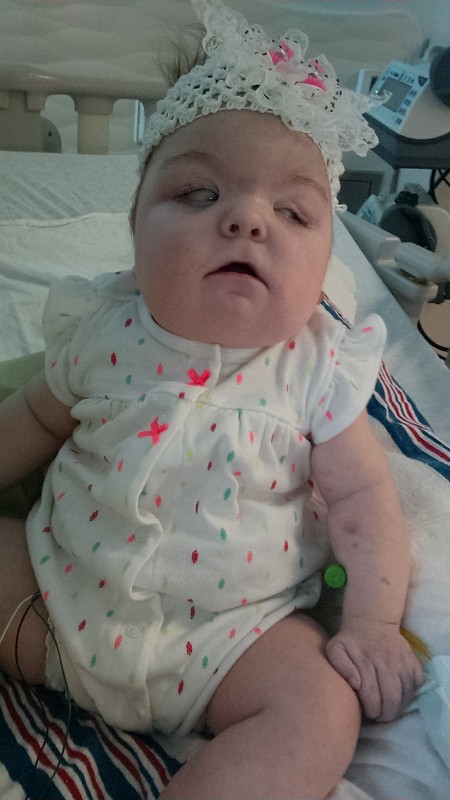 Organizer
Margaret VanTongeren 
Organizer
Coopersville, MI