Help Finish Michelet's Haiti House
As the sixth anniversary of the earthquake in Haiti rapidly approaches, many Haitians seem to be not much further ahead in rebuilding their lives and their homes.  I am launching this campaign on behalf of a wonderful family who finds itself in that position.  My husband and I first met Michelet in 2001 during our first volunteer trip to Haiti.  He worked as a custodian in the guesthouse we stayed at in Petionville.  Until that devastating quake struck, Michelet was able to support his wife, five children and his father.  The only help he ever asked for was money to purchase school uniforms, classroom supplies and school/exam fees.   This we have been privileged to do for the past 14 years.  

The quake robbed Michelet and his family of their house, most of their belongings, and Michelet's livelihood.  For six years now, this family of 8 has lived in temporary shelters – a tent, then a tin shack, and finally, a "Katrina" shelter from US Aid.  In less than two years the Katrina shelter began showing wear.  These shelters are not built to withstand tropical rain storms and the inside walls were soon warped and wet.  Still, the family painted pictures on the inside to cover the water stains and to make the two room home cheerier. 

In 2012, I was able to visit Haiti for a third time and to deliver to Michelet enough money to start building a new permanent, earthquake resistant house – on the same spot as the house they lost.  Subsequent sums were sent through various reliable channels.  One of my dearest friends, Diane, has helped enthusiastically and generously because she admires this family and wants them to be safely housed.  The foundations are in, the walls (cement blocks) are up and the concrete roof is now on - all to UN specifications and all approved by UN engineers.  The process so far has been slow, very costly and frustrating.  Building supplies are ridiculously expensive in Haiti and not always of the best quality.

On November 21st, Michelet sent an email pleading for help in completing the new house.  While crime (specifically theft of building supplies) has been an ongoing concern, it has increased dramatically since the recent Haitian election.  Thieves are bolder and more violent and general political unrest has put the ordinary poor Haitian at even greater risk than before.  The family's shelter is not secure.  It has a door that can be locked, but that does not do much good when you can rip through the canvas sides or smash the water soaked particleboard.  The family has no safe place to be.

The most important items needed to make the house immediately habitable include:
- windows & doors (and the metal bars to cover them)
- substantial locks
- a floor of some type (poured concrete or tile)
- electrical wiring for lights

Diane and I, sadly, are not wealthy – just ordinary retirees. The money sent every month goes to food, clothing and some school expenses.  Frankly, I can't afford to send more than I currently do and Diane has donated as much as she can.

If you are able to contribute to this campaign, Michelet and his family will be eternally grateful and Diane and I will be relieved to know that they have a safe and secure home.  We'll all be able to sleep better!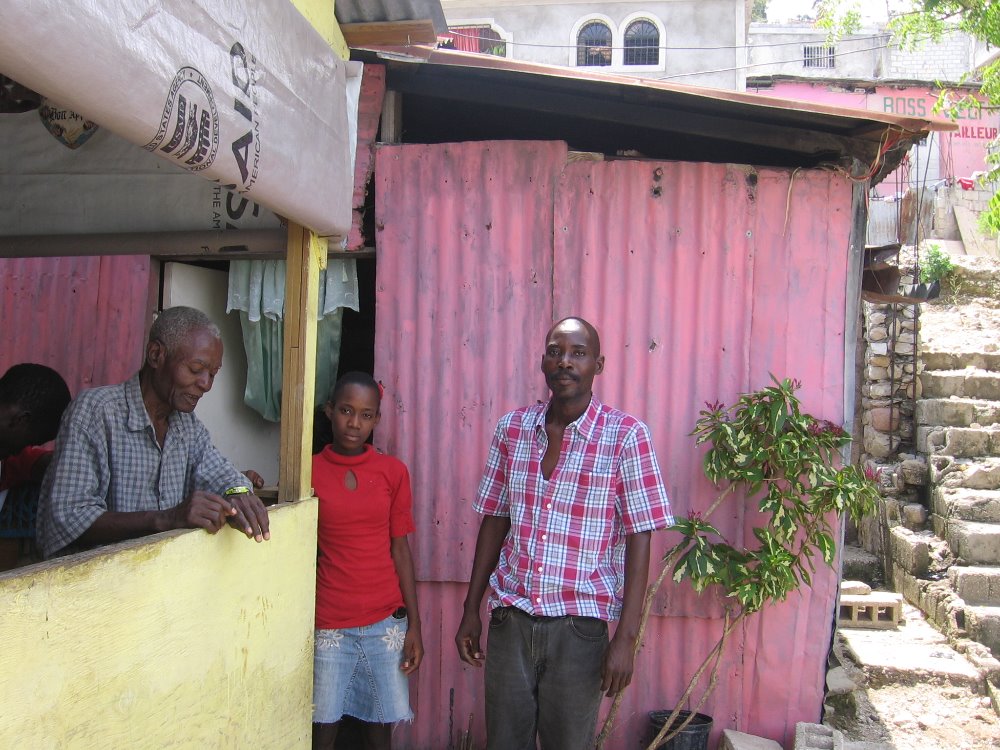 Current living conditions - "Katrina" & tin shelters


Spring 2012 - Humble beginnings, the whole family helps


May 2015 - Roof is almost done! Prepping for concrete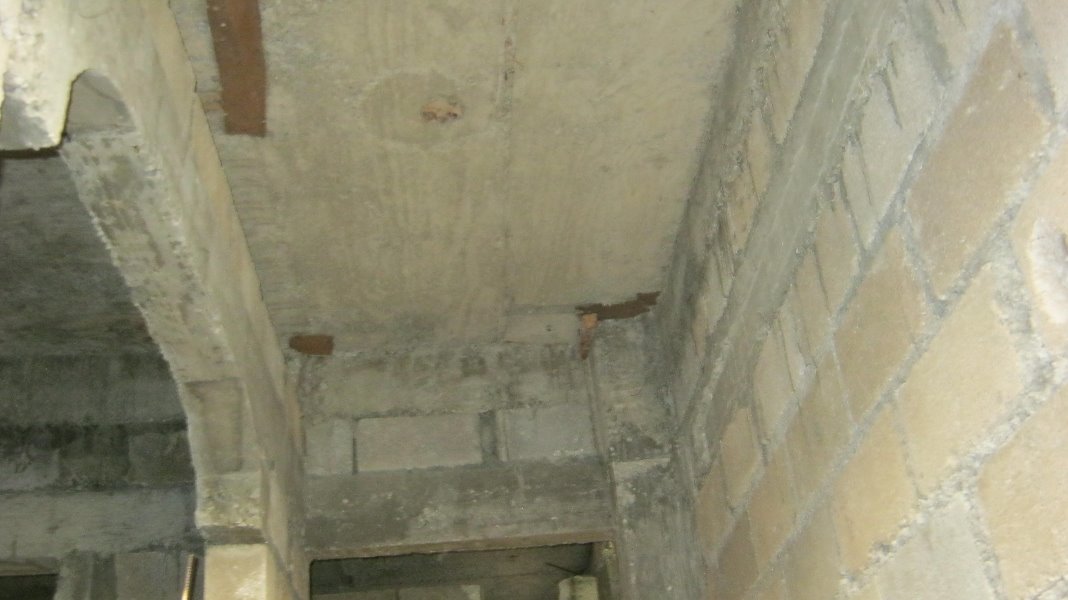 June 2015 - The roof has been poured; view from inside


This is the family you are helping. They will be forever thankful for your assistance.