Help Prevent the Disastrous Edmonton Incinerator
Dear Friends,
Members of Extinction Rebellion from 7 North London Boroughs are collaborating with Enfield Black Lives Matter in an urgent
campaign against the rebuild of a giant incinerator in Edmonton
, North London and we need your help.
This new incinerator will pump an estimated
700 thousand tonnes of CO2 into the atmosphere every year
, into one of the
most deprived and diverse areas
of the country. (In contrast, the government recently rejected an incinerator in Cambridge as it wasn't in keeping with the character of local buildings.) The
toxic air pollution
will damage the health of local people and destroy the planet at the same time. You can find out much more information here:
https://stop-edmonton-incinerator.org/
Our campaign is focussed on
raising awareness in the local community
who live next to the incinerator. The North London Waste Authority, who are responsible for the rebuild, performed a very minimal public consultation, so
most people simply don't know about the rebuild
. We have designed
INFORMATION LEAFLETS & POSTERS
which we aim to deliver to 10 thousand local residents as soon as possible, so would really appreciate any help you can give us towards the
cost of their printing
. Every little helps.
This is an urgent campaign to avert an environmental and public health disaster and time is against us.
Thank You.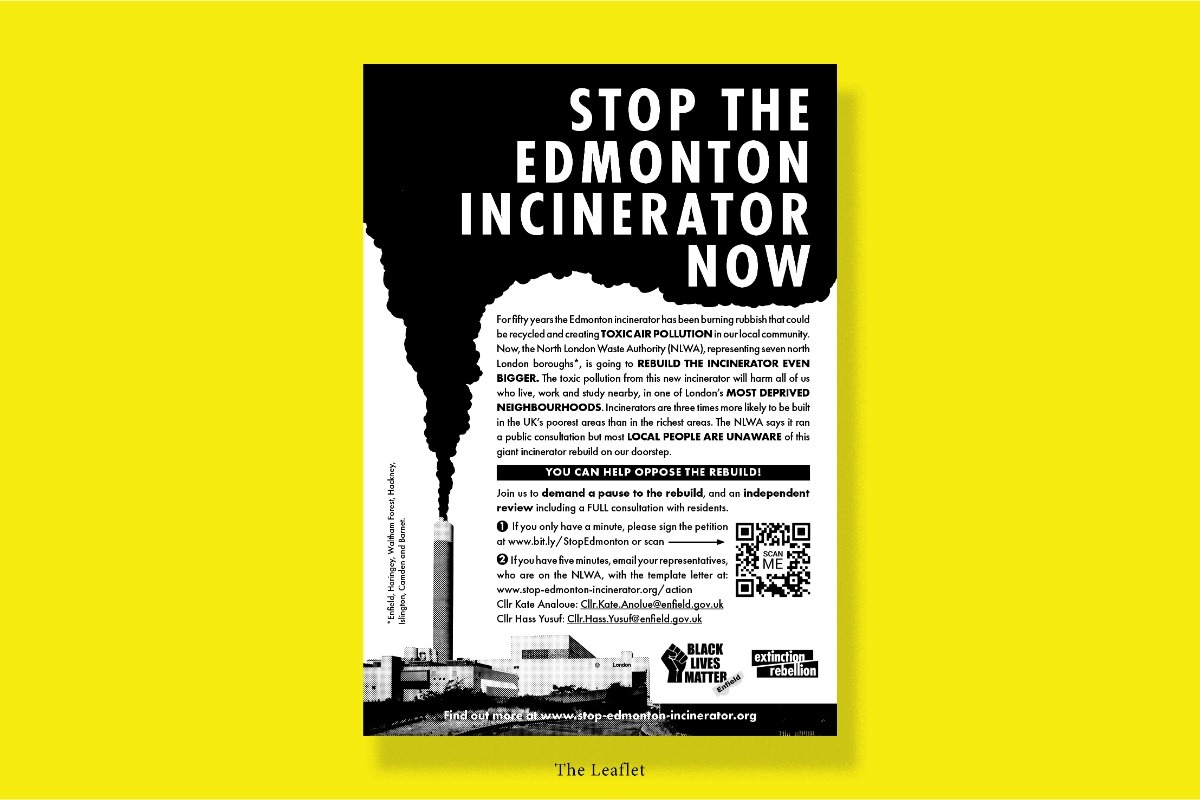 Organizer
Delia Mattis 
Organizer
London, Greater London, United Kingdom