Rowena's Road To Recovery
Let me tell you about Rowie. Well, she's a character, that's for sure! You'll seldom find a more precocious and endearing 7-year-old. She loves her books, her kitty and fish, and her family. That's why it was so hard for her mom and dad, Hilary and Doug, and everyone she touched with her uniqueness, when she suddenly got sick.
Rowie was out for a regular stroll when she complained about pain and having difficulty walking. She was hunched over like an old lady, using rails and benches to support her. I can only imagine how scared her parents were!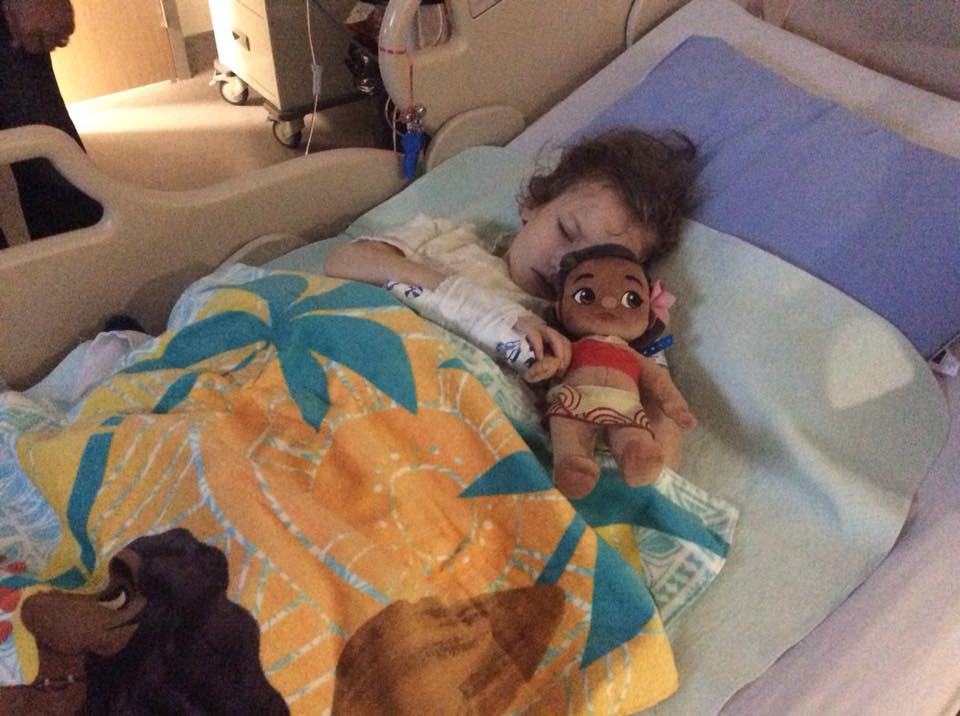 Doug and Hilary took Rowie to the doctors who ran a battery of tests to find out what was wrong. As a fellow parent I can attest, you want the best for your little humans. And to see them in pain, and with fear in their eyes, it breaks your heart! But there is an even deeper agony and despair when the doctor looks in your eyes and tells you they see something on the X-rays.
They travelled to Vancouver and the Children's Hospital. More tests, talks with an oncologist, the "C" word was discussed. Confirmation of cancer, a great boss giving time off work, and stays in hotels. Visits from from family, friends, and even teachers. Things happening too quickly for them to do anything but exist in the moment.
There were a few highlights. Some Vancouver Canucks came out to visit! You may recognize them, although I think Rowena was more interested in her iPad.
Chemo and beautiful, curly locks of hair falling out. And all through this, their little Rowie, such a trooper, powering through and giving everyone around her strength.
Hope for them, rearing its fear-soothing and fear-feeding head. Hope of going home and getting back to normal. Fear of cancer coming back. And a new fear: the toll this has taken on their family.
So, here we are. They made it through this first part of the test. All it took were some amazing doctors, incredible friends, selfless family, an indomitable will and now hopefully you. One of the hardest things to do is ask for help. That is why we are reaching out on their behalf. My wife and I have been friends with Doug and Hilary for a better part of our lives. Our son is the same age as Rowena, we've watched them grow up at the same time. It just breaks our hearts to watch them go through this.
They would be the last to admit it, but this ordeal has them  stretched pretty thin. As you can imagine, their finances were the last things on their minds when trying to provide Rowie with all the love and support they could muster over these last few months. And Rowie's battle is not over yet: there could be as much as another 42 weeks of treatment. That's a trip to Vancouver every 3 weeks, luckily with minor treatments every week in Victoria.
If you can find it in your heart to help with any amount you can, you don't know how much it will mean to them!
Sincerely,
The Botwrights
(Reed, Angela, Annora, Everett, Desmond and Eleanor)
Allison Arends and Tim Hanson 
Organizer and beneficiary