Sarah's Album: Whimsical Romance
Thank you so much! GOAL REACHED January 2017!


Where We Started...



The Project

"Whimsical Romance" is a full length album of songs that are loosely (and closely) based on my own life experiences! I really need your help in getting the best, full band recording of this done! I have written and performed all songs and can hear the complete recordings constantly buzzing around in my head, and I need funding to complete the recordings and finalize the album. I am working with Mobtown Studios in Baltimore, MD, to do recording and tracking of other instruments, mixing, production and mastering work. I am recording my own piano and vocals in my private studio to have personal time with those aspects of the record and to keep budget costs down!
This album has been molded from my personal experiences in life and in performing time after time just me at the piano telling a story. Because it is quite different from some of my past releases, I thought it would be important to provide a demonstration of what to expect for the album. I have worked with the studio to finalize three songs for the album, and need your help to keep going! One of the songs will be immediately available as a downloadable single for contributors to the project!
Life is like one big romance. This collection of songs is about that romantic story called life, and the ups and downs that come along with it. Based on true stories, mixed with some fantastical exaggerations, this is a fun and playful album of the vast array of emotions that come along with relationships. Written at various stages throughout my life, these are raw stories that have been tried and tested at the piano, even with audience involvement – some relying on percussive snapping and clapping. Feelings range from happiness and pure bliss like in the song "This Kiss", to a character of craziness and denial like "Next Time", to more intimate reflections like in "Paranoia", while others emit strength and moving on. Raw and rustic, this album has hints of blues, jazz, and even ragtime.
Here is the current song list for the album:
1. This Kiss
2. Dirty Little Thoughts
3. Man of the Sea
4. Ferris Wheel
5. Next Time
6. Diamonds
7. Paranoia
8. Butterfly
9. Loco-Motion
10. RagzTime
And so you can hear a live version of me playing a couple of these songs, check out the videos below!
"This Kiss"
"Man of the Sea"
"Diamonds"
Budget
I am doing everything I can with this project to cut costs, without cutting quality. My first priority is to make sure that the full album is completed in top-notch quality and tells the story that I am so excited to share! Here is a breakdown of the budget and costs associated with getting the album done: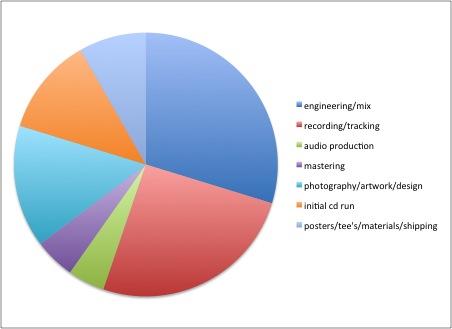 This is the bare bones budget and does not even include any promotion, which is necessary to get the music out to the masses! This is the very very most basic budget to just get the album made and in your hands (or ears)! So... Any (much needed) surplus will be used for promotional purposes.
2016
I am so excited to be doing this Gofundme project now!!! 2016 will start off strong with the new album release and a new community of friends and supporters that have made this project come to life! I can't wait to share the rest of the story with you as it happens!
Thanks for joining me on this journey!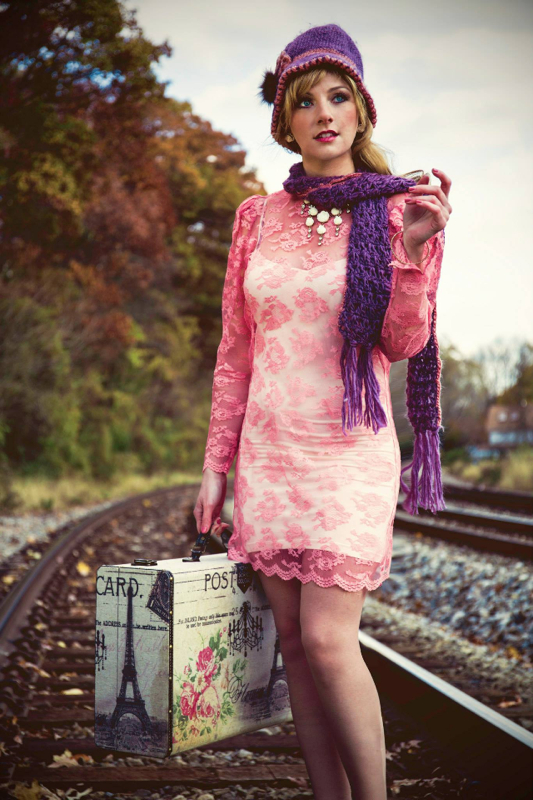 *Ask for more information, details, and terms
Become the first supporter
Your donation matters
Organizer
Sarah Ragsdale
Organizer
Columbia, MD