Robson Ferreira Emergency Fund
Late in the afternoon July 1st my brother Robson Ferreira was involved in a near fatal accident in our hometown of Prudentópolis, Brazil.   While driving back from a local church event the car he was driving, in which he was driving back to repair for a friend, front wheel axel suddenly broke causing him to lose control, flipping the car off a bridge with him trapped inside and in extreme need of medical attention.  It wasn't until some time later when a passerby noticed my brother unconscious at the scene of the accident and immediately called for help.   When an emergency medical crew arrived Robson was immediately rushed and transported over an hour drive to São Vincente hospital in Guarapuava, where it was determined that he would need immediate surgery as his kidney had been crushed in the accident, he was suffering from a mild to severe head injury, as well as, other mild injuries suffered around his body.  After finally arriving at the hospital it was reported by doctors that the surgery he needed would need to be delayed as they were afraid that if they did the surgery in his current state that there was a good chance that he might not survive.  After several hours of waiting, the surgery was performed successfully and Robson was placed in intensive care for the next several days.  Thankfully, his family and friends have now recently been notified that he is in stable condition but he will still need to be closely monitored for the next few days as he begins to recover and to make sure there are no complications.  It is not yet determined when Robson will be able to go home to his family, however, doctors have notified his family that he would not be able to work for several months and would need to be closely monitored and tended to due to the severity of his injuries.  Doctors are not certain how much, if anything, Robson would be able to do on his own during this time.
Why we're asking for your help?
 Robson is beloved throughout his hometown and community where he has worked as a mechanic and attends church regularly with his family.  He is a loving man that always finds the time for his family and friends no matter the circumstances especially when it comes to his mother, sisters, brothers, wife and 5 year old daughter.  His family is his life and his job is his family's livelihood as he is the only one that works and provides for them.  Due to the recent events and accident he is unable to provide for his wife and daughter while he is in recovery.  Doctors have made it very clear that he would not be able to work for quite some time.   
What donations will be used for?
 All help is welcome and appreciated no matter how small and will be used to take care of expenses required to provide for his family needs in this critical time over the next few months, as well as, upcoming medical expenses due to prescription drugs, rehab and all other medical care needed.  Robson and his wife are reluctant to ask for any help although they know that help is needed to get thru the difficult times ahead.  Our family is doing everything we can to care for whatever is needed for Robson, his wife and daughter as much as possible, but the reality is it is not going to be enough to take care of all his needs over the next several months.  Once again, your help is greatly appreciated and we are so very thankful for anything you can offer.
If you have any questions regarding donations please do not hesitate to contact email.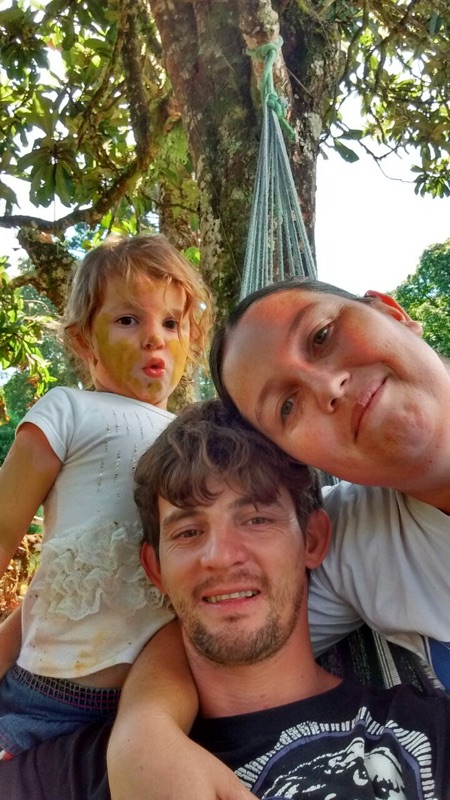 Any donations no matter how small are welcome. Everything little bit helps.
Organizer