Robert's Stroke Walk Again Fundraiser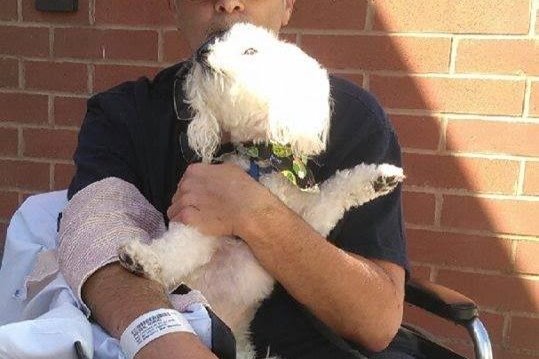 On March 07, 2017
, Robert's s life changed in an instant.  With no warning he awoke to go to work and had a stroke due to a blood clot. He rushed himself with the help of his wife to the ER.  He was cognitively intact, could feel everything, hear and see, but he could not move his right arm and leg  which went limp within one hour.  When he awakened after this TBI he could not speak, He was trapped in his body and had no movement on his right side. 
After ICU at Florida Hospital he was transferred to Health South for one month of extensive care and therapy.
"Thank You"  to all of the  nameless, incognito, unidentified, unknown, unsourced, doctors, nurses & care staff for saving my life... 
He was told by the doctors like every stroke victim, everybody recovers different and there are "no guarantees" you will never improve to a level of independance you once had.
Since that time Robert  has worked hard in out-patient therapy regaining some speech, movement and strength in his legs but still no use of his right arm or hand 10 months later.  
Robert is determined to one day walk again without assistance.  He attends out-patient speech and occupational and physical therapy three times weekly.
He will not stop believing in that dream.  He believes that one day he will have a story of hope and recovery to share with those that come after him.  He has come a long way.  However with insurance guidelines and limited resources and no income it makes recovery very difficult. 
He has a long way to go, requiring complete care.  His wife, Victoria is his sole caregiver, thus she can only work part time to care for him.
These are no miracle drugs for a cure for recovery, just determination, faith and hope !  That's my story... 
Thank You and may God bless you for whatever you are able to donate.
Robert & Maria Victoria Golden