ROBERT "NIGHTCRAWLER" LEMUS JUST HAD AN EMERGENCY BACK SURGERY TO REGAIN FEELING IN LOWER BODY.  He needs our help!!!
(please donate or share on Facebook and Instagram)

(this campaign is managed by Robert's friends)
Robert "Nightcrawler" Lemus is an up-and-coming muay thai and mma fighter (multiple time amateur champion), family man, husband, father to 3 kids, and a genuinely great guy.  Those who know him know that he is one of the most selfless people who would do anything for others.  He is always positive and always smiling, and ready to help others in need.  Now he urgently needs our help.  
As Robert was preparing for a fight, his life unexpectedly changed dramatically in just a matter of a couple of days.  Only a couple of weeks ago he was healthy and training for his final amateur fight before turning professional.  One evening, as he was playing with his daughter, he felt a pinch in his back.  He didn't think much of it, but a little while later he started feeling shortness of breath and tingling in his legs.   A couple of days after that, he woke up unable to move his body below his chest.  He was basically paralyzed from chest down.  He was driven to the hospital by his wife, where an emergency CT scan was performed. The doctors found something wrapped around several of the disks in his spine and decided to perform an emergency surgery.  Everything happened in a span of about 5 days.  
After the surgery Robert regained partial feeling in his legs, but has a long battle ahead of him.  The doctors don't know exactly what's wrong with him and are continuing to perform various tests.  Robert is currently at the Harbor UCLA Medical Center, and they're not sure how long he'll be there or how long the recovery will be.   While we're hopeful for a full recovery, there are a lot of unknowns at this time. 
Because Robert is the sole bread-winner, his family is faced with an unpredictable future.   Needless to say his wife and kids, as well as his friends and relatives are very concerned for him.  We are raising funds to help pay for Robert's medical expenses as well as support his family while he's recovering and is unable to work or fight.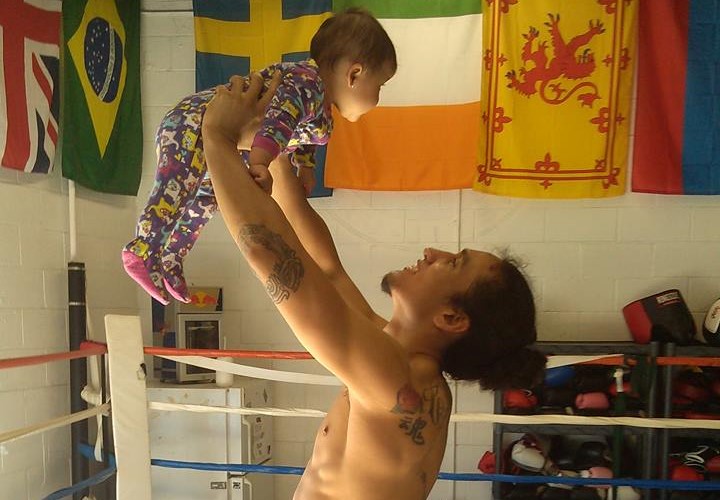 Please help us raise these funds as Robert is facing the toughest fight of his life so far.  We're not sure how much all the costs and expenses will come out to, so we're setting the initial goal at $10,000 (we may change it later).  Robert is a fighter, literally and figuratively, but he needs all of us to come together and help him and his family.  Please donate anything you can, no amount is too small.  If you could spread the word and share this campaign through social networks such as Facebook, Instagram, Twitter or any other channels, that would be very helpful as well.  Thank you from Robert and all his friends and family!!