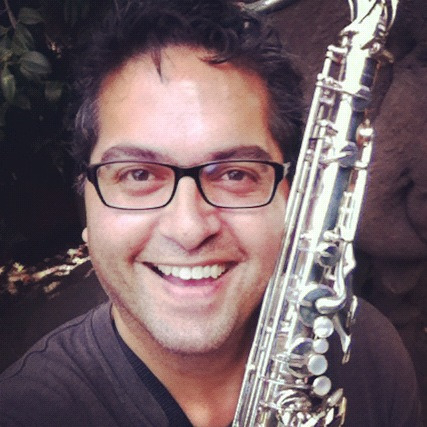 My name is Rob Sabado and I'm a saxophonist, husband and father of two boys, ages 8 and 5. I feel as though it's time to take my music to the next level. Recently I went to Paul Brown's website: www.paulbrownjazz.com. This man is a multi-Grammy winning producer and musician. He is responsible for producing some of the best Smooth Jazz major stars that are being played on the radio today. He has even produced two of Al Jarreau's recordings.
While I was on his site, I decided to drop him a line. I told him how much I respected his work and asked that if he had the time, could he please go to my website and listen to some of my songs that are streaming. I also asked him if the world needed another saxophone player. To be honest, I did not think I would hear back from him. About an hour after I wrote the email to him, I got a response! He wrote: "Hey Robert, thanks for the kind words. If you have it in your heart and soul to do a cd, you should do it. I kinda dig the bossa vibe, world kind of sound. That would set you apart. It typically costs between 20 and $25,000 to do it rite. There's lots of ways people put together budgets. Good luck with it either way, PB"
I asked him for ideas for funding the project and he said that most unsigned artists find private investors. Then just to get things clear, I asked him if I raised the funding, could I hire him to produce the recording? Believe it or not, he responded saying yes and that he "likes the challenge of creating a new artist."
This is a rare opportunity and I am asking for your help. Let's make history together! With your support, I'll be able create a new CD with a Grammy winning producer! Please visit my site to hear a sample of my music: www.robsabado.com
Organizer