Road to the Paralympics: Paris 2024
Travis Gaertner needs your help to pursue his dreams of competing in the Paris 2024 Paralympics!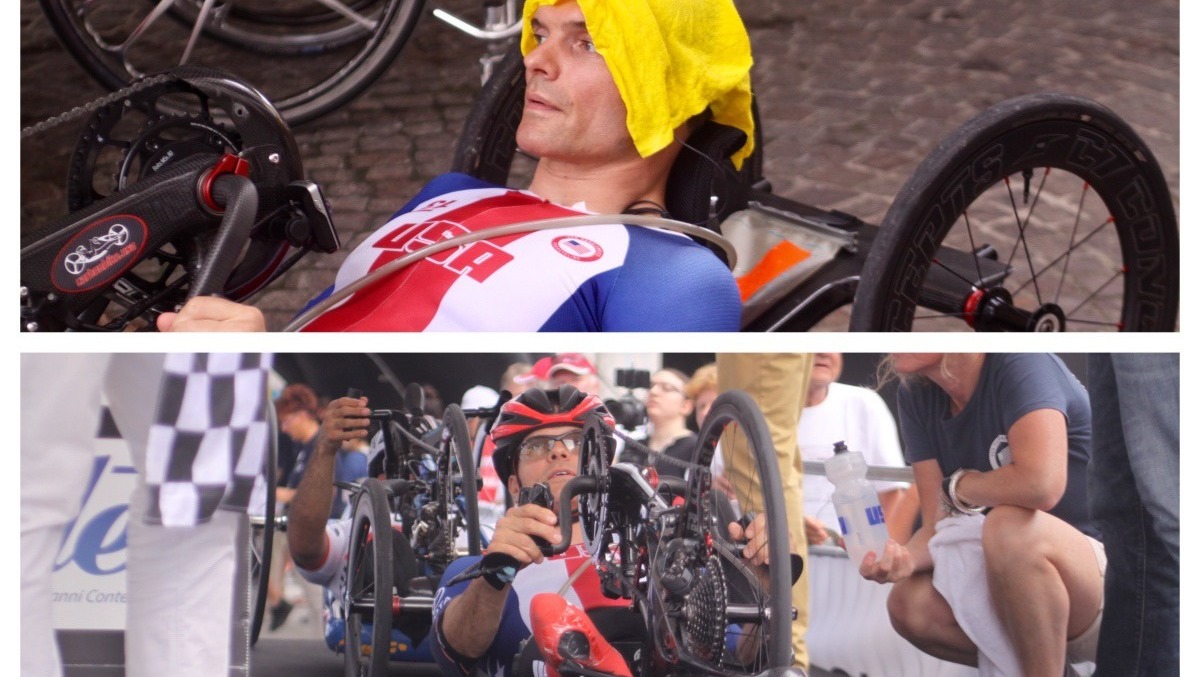 Travis is a two-time Paralympic gold medalist. With your help, he's pursuing a path to compete again, 20 years later!
Travis is the current hand cycling national champion. He has also been on the podium internationally, including a bronze medal in the 2019 World Championships!
From his youth, Travis has focused on athletic accomplishment, and his emphasis on excelling has chalked up numerous milestones. He served as captain of the University of Illinois wheelchair basketball team, joined the Canadian National Wheelchair Basketball Team for six years, and became a two-time gold medalist in wheelchair basketball after competing in the Sydney 2000 Paralympics and the Athens 2004 Paralympics for team Canada.
Since becoming an American citizen, Travis has turned his attention toward a potential road to the Paris 2024 Paralympics in hand cycling with team USA. The Paralympic Games are a major international multi-sport event involving athletes with a range of disabilities. The games are held almost immediately following the respective Olympic Games in the same facilities.
With the right training, equipment, and performance, Travis hopes to garner the right international experience necessary to qualify for the 2024 games. His current training schedule reflects the intensity, rigor, and commitment he cultivated when training for the 2000 and 2004 Paralympic games. Four AM wake-up calls to cycle in dark frosty 30 degrees weather, V02 max intervals in the pouring pacific northwest rain, and 3-hour sessions on an indoor trainer are some strategies Travis is pursuing.
As with any other world-class sporting event, quality equipment doesn't come cheap. This is especially true in Paralympic sports, where several vendors control a highly concentrated supply. A world-class handcycle with a single set of racing wheels costs over $20,000. Travis hopes to raise enough funds to maximize his performance and gain the right experience on the road to Paris for the 2024 Paralympic games!
Join the team and donate now to help Travis fill his funding gap!
More information can be found on Travis' website at GaertnerGold.com
Organizer
Travis Gaertner
Organizer
Enumclaw, WA