Road to Recovery 9: Ruck The Bruce
Our goal is to help fund Operation: Leave the the Streets behind, a charitable program run by the Royal Canadian Legion which helps veterans that are facing or experiencing homelessness. This is our 9th year running this event and after the roaring success of last year we've decided to redouble efforts.
This year, we will be conducting a through ruck of the entire Bruce Trail from Tobermory to Niagara Falls! A daunting 900km over the course of 34days.
We will also be opening up a virtual version of this distance which will require participants to complete 900km in 180 days (~5km per day) . This can be done at anytime and anywhere, just log your km's and have your friends and family chip in either in the rucking or in the fundraising itself!
With your help we hope to raise $500,000 for homeless veterans and with your help, we can get there!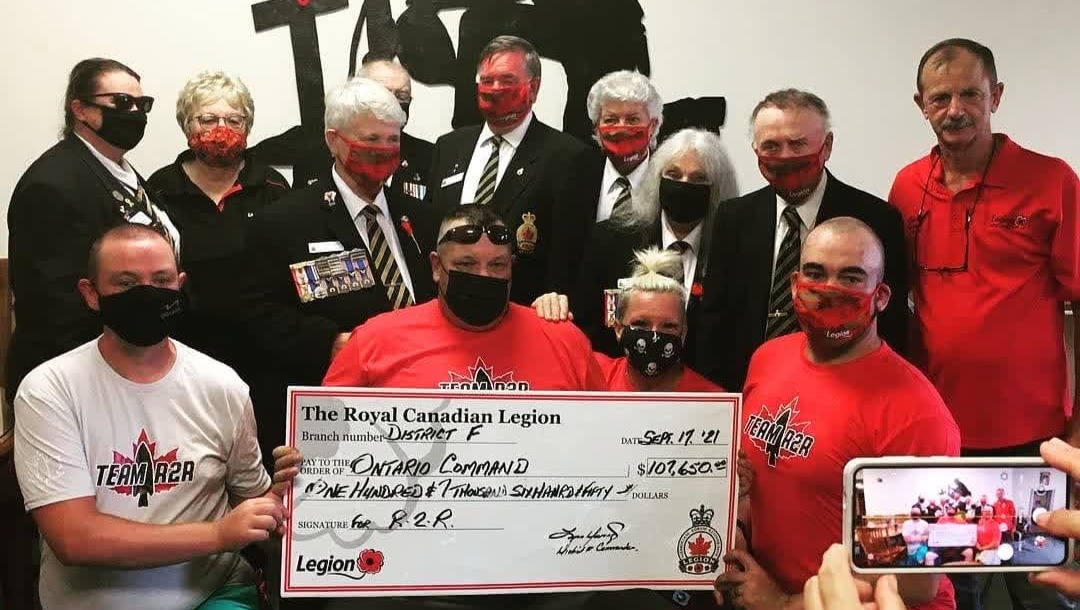 Fundraising team (7)
Lino Nevio DiJulio
Organizer
Raised $13,744 from 58 donations
Hamilton, ON
THE ROYAL CANADIAN LEGION, ONTARIO PROVINCIAL COMMAND BRANCHES AND LADIES' AUXILIARIES CHARITABLE FOUNDATION
Registered nonprofit
Donations are typically tax deductible in Canada.
Stacey Le Poivre
Team member
Raised $3,990 from 8 donations
Nathan Desborough
Team member
Raised $3,644 from 21 donations
Joey Dimauro
Team member
Raised $3,370 from 42 donations
Andria DeCarolis
Team member
Raised $1,165 from 4 donations
See all