Hi, 
Would you consider donating $5 or $10 to fund these amazing illustrations drawn by Fanny Roch for a series of books for children to help them cope with anxiety, rigidity and/or autism?
This first book is about Clementine, a small mouse who loves to plan ways to catch YES feelings! She loves to be 'it' during tag, build tall buildings out of blocks and of course eat cheese! Her YES feelings start in her tiny toes and make her jump up and squeak with happiness!

But, when she can't be 'it' and she discovers mold on the cheese AND her favorite block goes missing, she has a BIG UH OH!
She tries to plan for the perfect day, but no day is perfect! Then, she receives three surprising gifts to help her overcome her moments of anxiety...
This book is unique because it has unexpected plot twists. For example, one of the gifts Clementine receives is a timer! As she times her UH OHs she notices that they have a start and and end and they aren't as long as she thought. She receives two even bigger gifts that help her overcome her anxiety! 
I received a contract for an offer for publication from a small independent publisher in Britain for the first book! The publisher will pay $1,300 for the illustrations and I have to raise $2,818. The illustrations cost $68.40 for a small one and $114 for a large one. We have 23 full illustrations and 13 spots in the story.  Also included in the price is also the cost for editing, the storyboard and the cover page.  
I received $0 for the advance and very minimal royalties which won't come in until sometime in 2018.
We would be so grateful for your help so that children who struggle with rigidity/ anxiety/ autism can read about ways they can overcome their UH OHs and catch YES feelings! 
Please help us fund these amazing illustrations drawn by Fanny Roch. ♥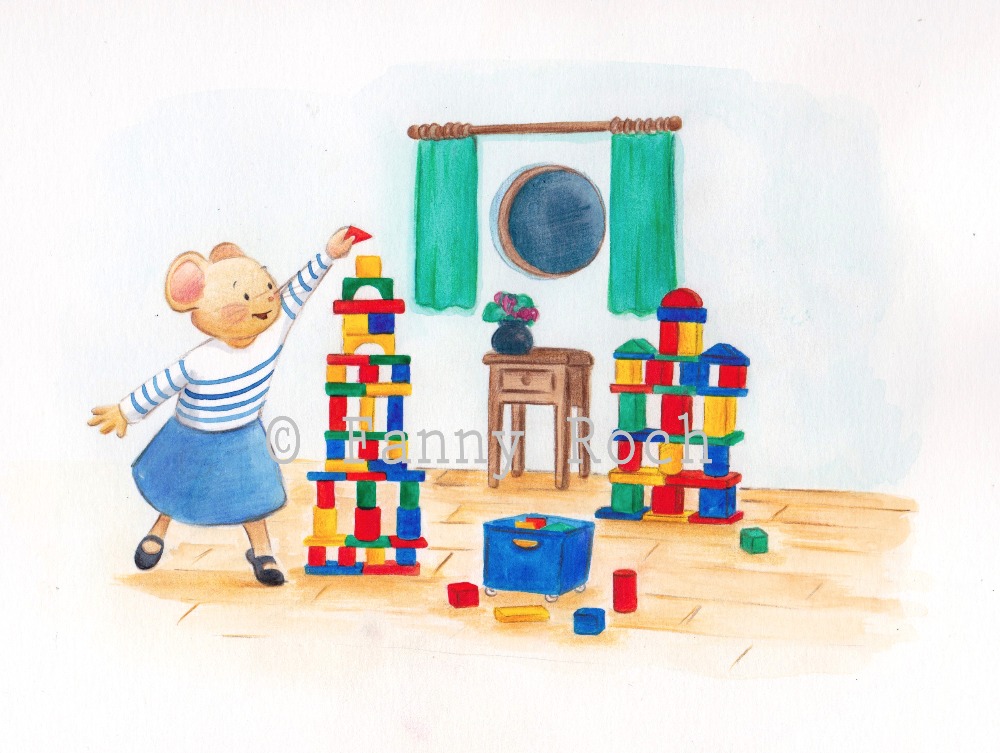 Organizer