Will you help us build the new Ronnie Joyce Park?
In 2014, recognizing the impact outdoor access and recreation can have on efforts inside the classroom,
the Chatham Charter PTA membership chose to renovate the outdoor recreation area and name it in honor of long-time Headmaster and friend to all schools in Chatham County, Mr. Ronnie Joyce.

This led to a committee that put together an aspirational and inspirational vision: To establish a recreation and education play space appealing and accessible to all students, K-12, to aid in development of strong physical, social and sensory skills and enable readiness to perform in the classroom. 

This isn't just a playground; it is a fabulous space that will serve all of our students and faculty, grades K through 12. Our aim is to break ground on Phase I at the end of this school year, which we hope will include:

1) A wonderful play area focused on our K-5 classes – but available to all young at heart – students and teachers
2) A new shade structure to provide much needed sun protection
3) Outdoor seating space to accommodate outdoor classes, parties, or just a quiet spot to study.
4) An outdoor science lab geared toward
all ages, but particularly beneficial to 4th grade and up science students. 
5) An arts stage with a dual purpose to spotlight smaller performances and lectures for classes and allow creative play during recess.
6) A vegetable/flower garden that all of our students can tend, at different and appropriate age and grade levels.

This area hasn't been updated in years, with some of the  elements approaching 20 years in age. One of the most inviting structures to play on is completely off-limits due to safety issues. Our student population has grown, and along with it, our outdoor needs.

Chatham Charter School is on a trailblazing path to establish and maintain a challenging learning environment that respects the individual learners and prepares students to succeed in a globally competitive society. Our outdoor space needs to keep pace with what's going on inside the classrooms.

We have been told that our vision can range anywhere from $75,000 up. We raised just over $20,000 last year, so you can see we have a ways to go. We are in the process of applying for outside funding through grants and other avenues, and will continue to pursue all options in order to build this wonderful park, but we cannot do it without you. We are confident that working together we can reach our goal.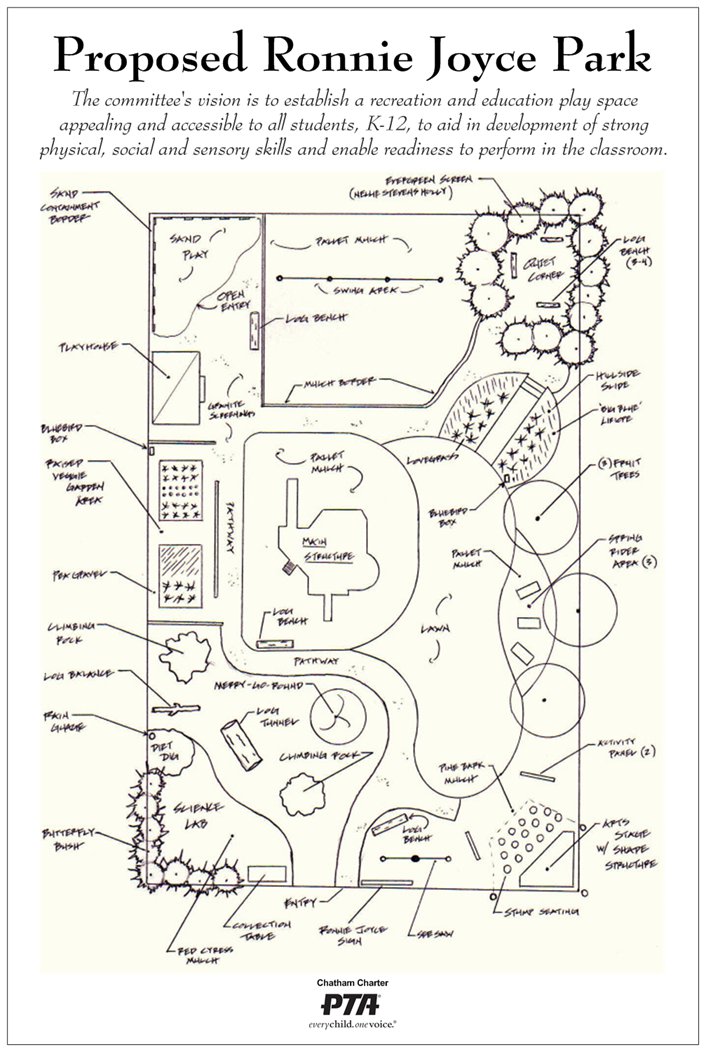 Organizer
Chatham Charter School PTA
Registered nonprofit
Donations are typically 100% tax deductible in the US.