Rebekah Lewis - Keeping My Child Alive
My daughter is named Rebekah. She is very strong, loving, bubbly, compassionate and has gone through more in her short life than most people will in a life time. I am completely amazed and blown away by everything she has survived all the years and the incredible person she has become through it all. 
Rebekah was diagnosed at the age of 12 with a progressive, degenerative, lung condition that causes artery constriction and progressive suffocation.  The world around me just went on without me and my life became keeping my child alive.  
It has been a very, very long journey but we have had many unique and personal miracles-- gifts from HASHEM.  These usually seem to happen around Hanukkah so its a time to look forward to. 
Many people ask the question, "why me?"  but I have come to understand that HASHEM specifically picked me out to be Rebekah's mother.  The medical world is very hard and complicated and if you don't have someone to take care of you, advocate for you,  bulldog through for you, argue with insurance and medical companies for you, raise funds for you-- you just wont make it.  So when I imagine Rebekah alone in the world, as so many sick children are,  I am happy that HASHEM picked me out for the job.  Despite the fact that it is hard, it is better than the alternative. 
Many people tell me that  seeing the suffering of innocent children really shakes their faith in HASHEM. My belief is that HASHEM stacks a lot of bricks on one person's shoulders because He knows they can carry it and He doesn't put it on the next person's shoulders because they would collapse under it.  For us this is empowering. 
We believe in endurance.  Getting knocked down and getting up again and again and again..... and again,   Controlling your thoughts and not letting them go to dark places,  strategizing and restrategizing hope and faith in HASHEM again and again,  and just holding on. We have been holding on for a long time.
There are many scientist who have dedicated their entire lives to finding a cure and who are actively working on finding a cure right now.  There are many drugs that are in phase 1 testing right now. 
I am just trying to keep my daughter alive long enough to see these things come about. I know that in the end there is  geulah.  I can almost see it and almost feel it. 
References:
Rebekah in the Miami Herald:
https://www.miamiherald.com/living/wish-book/article221898290.html
Rebekah in the Star Advisor (Honolulu Newspaper): 
http://www.staradvertiser.com/2018/09/28/hawaii-news/lee-cataluna/lee-cataluna-simple-gift-involves-many-hands
Rebekah gets to meet Israeli superstar Gad Elbaz 
Jeremy Gaisin and Moshe Kopstick
Rabbi Klein of Healing Hearts
Rabbi Klein (Healing Hearts) brings an alligator to the hospital
Rebekah and her favorite doctor-- Dr. Allison <3  Rebekah would not even be alive to day if Dr. Allison had not stepped up to advocate for her because only Doctor's have the power to call the shots.  Not to mention she did CPR on Rebekah when she coded and brought her back to life. 
Rebekah and her VERY SPECIAL case worker Gaile. Gaile is the person who gets EVERYTHING accomplished for us. She is a real life saver. 
Rebekah and  Kyra Gurney -- Reporter for the Miami Herald. She is an incredibly nice person.
Rebekah and Mr. Edelstein-- We met him in Atlanta on the way to St. Louis and he told Rebekah Rebekah that she could order, "ANYTHING that she wants" and then took her grocery shopping for groceries on the road.  An incredibly, incredibly kind man and sweet human being. 
Rabbi Kaplan is always with us in spirit
Rebekah's biggest fan is her sister Anna who has sacrificed everything from a very young age for her sister Rebekah and lived her own life in and out of hospitals and having to drop everything at a seconds notice. She is the most sacrificial person that I know. -
HOSPITAL PICTURES
 Rebekah in my bunkers--- She is ALWAYS my hero!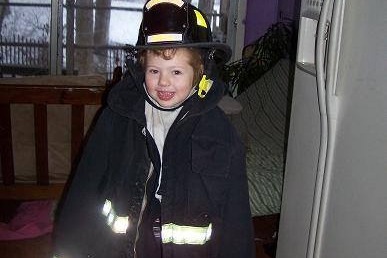 Rebekah is an avid Sloth collector and if you would like to send her a sloth in the mail or just a nice letter (she LOVES snail mail) her P.O. Box is 415606 Miami Beach FL 33141. She is currently decorating her whole room in sloths and hopes to get a real pet sloth one day.
Organizer and beneficiary