$55.80 saves a malnourished child!
Over 200 malnourished children estimated to die in 2016 in Borno State, Nigeria!

Borno State, Nigeria (sub-Saharan Africa) is the most hit location by what's considered the World's worst terrorist group, Boko Haram.  Countless have been killed and even larger numbers displaced. Due to the vast lands and restricted access to many destroyed locations in the region, the extent of damage done and reality of the suffering of people there is still unknown to the world.

This has prevented a lot of humanitarian aid from reaching people in the destroyed communities and those in some IDP camps.

Controversial Malnourished Bama children
On May 30th, Empower 54 team accompanied the Deputy Governor of Borno State to Bama and noticed some extremely malnourished children. It was discovered the Nigerian Army rescued the malnourished children from Boko Haram's captivity in the Sambisa Forest.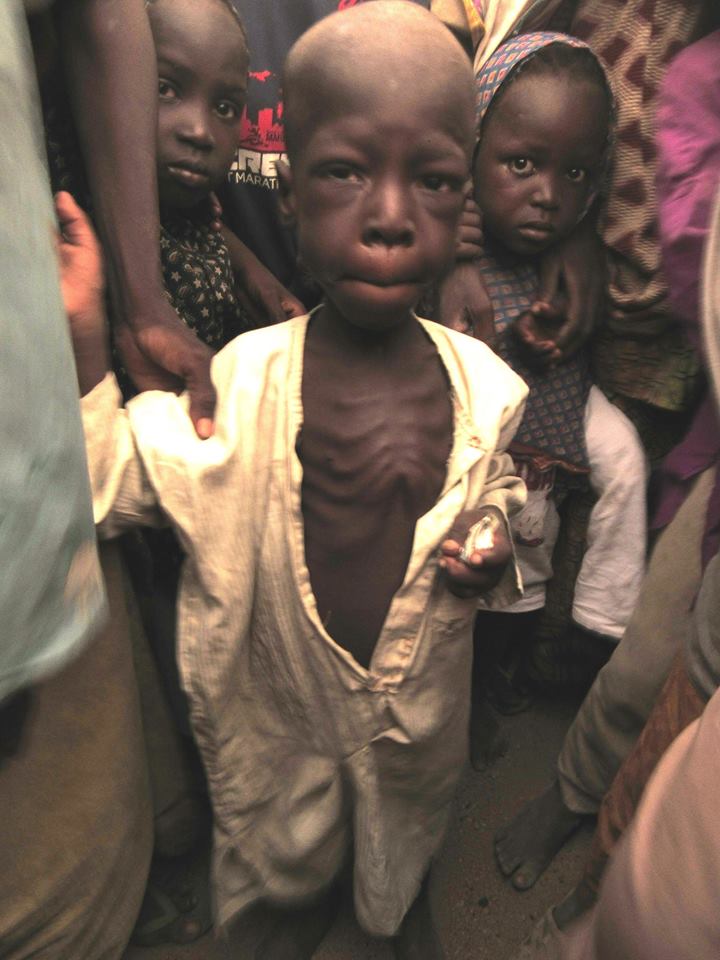 Bama, June 1st & Evacuations (June 13th & 15th)
Empower 54 returned to Bama to do a proper assessment and head count of the extremely malnourished children and their family members. On June 13th and June 15th, the Governor of Borno State assisted Empower 54 to ensure safe evacuation of the children and their families to Maiduguri for treatment.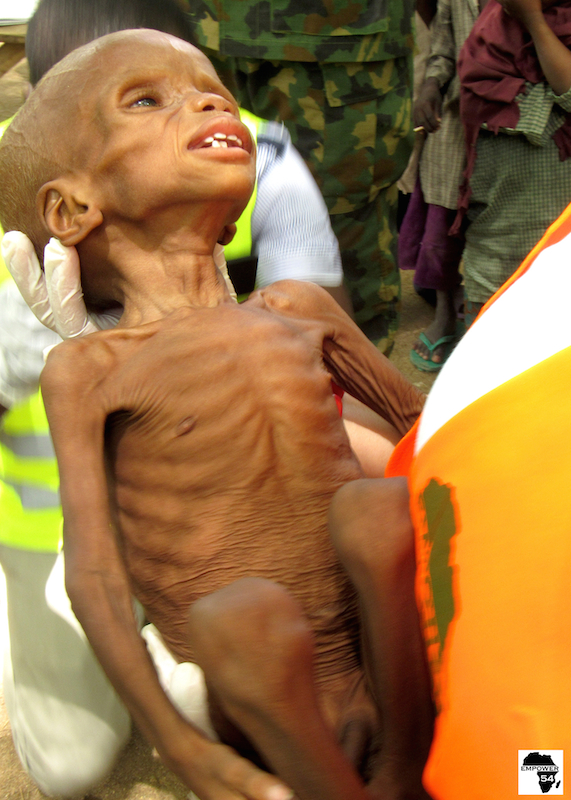 Empower 54 successfully evacuated 1,800 malnourished children and their families. We are managing the medical center where they are.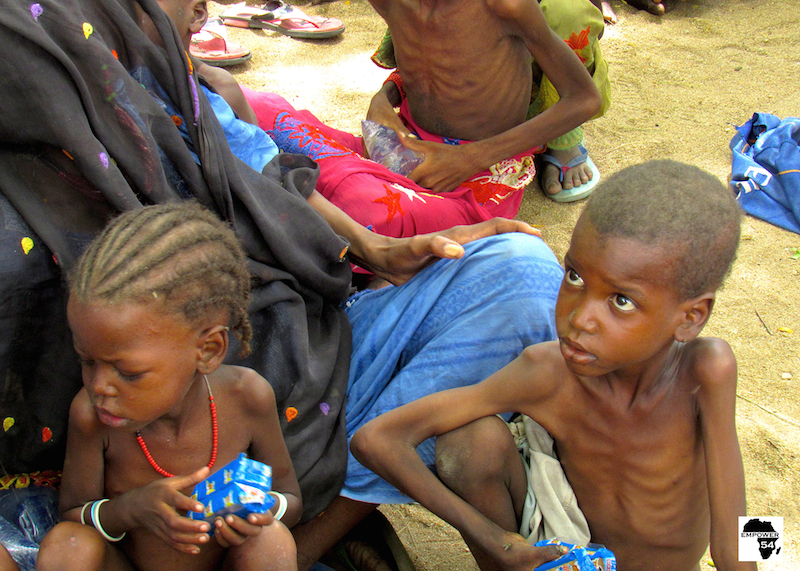 Empower 54's Nutrition Center
The 1, 800 children we rescued are a fraction of those dying daily from malnutrition in sub-sahara Africa. Without proper planning, financial and technical support, more will die. Our center in Maiduguri is focused on rotational care of extremely malnourised children and adults due to insurgency.
It has the capacity of 2,000 patients.

Objectives of empower 54's nutrition center
·      Save lives of malnourished children
·      Provide life saving medical services to millions of terrorist attacks living in destroyed communities in sub-Saharan Africa

Model
·      Evacuate extremely malnourished or sick IDPs from neighboring communities and IDP camps to center for treatment.
·      Upon recovery, they will be returned to the communities or camps along with resources/materials to enable them become self-sufficient.
·      Malnourished patients will be brought in on rotation basis because their treatment requires a minimum of 4 weeks intensive CMAM treatment.
·      Indigenous medical personnel will be hired and working full time at the centers while volunteer medical personnel will support them on rotational basis.

Your Donation Saves a Life!
In order to sustain the nutrition center, we need committed monthly donations to ensure sustainable purchase of RUTF for the children.



*It cost $0.60 per sachet of RUTF medication.
*A child needs 3 sachets daily = $1.80
*To save the child's life by completing the CMAM treatment, 1 month supply of RUTF = $55.80!


Baby Hadiza (left) upon evacuation from Bama, (right) 3 weeks of receiving agressive CMAM treatment

Become a stakeholder in Empower 54 today and support our causes!

Empower 54 is an international humanitarian organization empowering underprivileged Africans, IDPs and refugees through education, health, and self-sufficiency programs.

Since 2003, Empower 54 has impacted countless lives of underprivileged Africans. 

Since the creation of its "Rise Above Terror" campaign in February 2015, Empower 54 has rehabilitated hundreds of women and children in displacement camps in Gombe, Borno and Adamawa States by aiding the women through self-empowerment programs and the children though education.
"We need the world to understand the urgency and sensitivity of this situation, and help and support us to achieve our goals. This crisis should concern everyone. It's not a religious or tribal issue; it's a humanity issue". Princess Modupe Ozolua (Founder/Executive Director)
To learn more about us, please https://www.youtube.com/channel/UCgJ1bCmte2at3wSQRfTN6HQ/videos
Kindly visit our site: www.empower54.org 

For updates on our activities, please follow us on:

Twitter: https://twitter.com/empower54

Facebook: https://www.facebook.com/bodyenhancementfoundation/

Instagram: https://www.instagram.com/empower54/

Empower 54 is a registered non-profit in the US and can accept 501(c)3 donations.
Organizer
Modupe Ozolua-OnlyAccount