Fund for Ricky-Highbridge park dog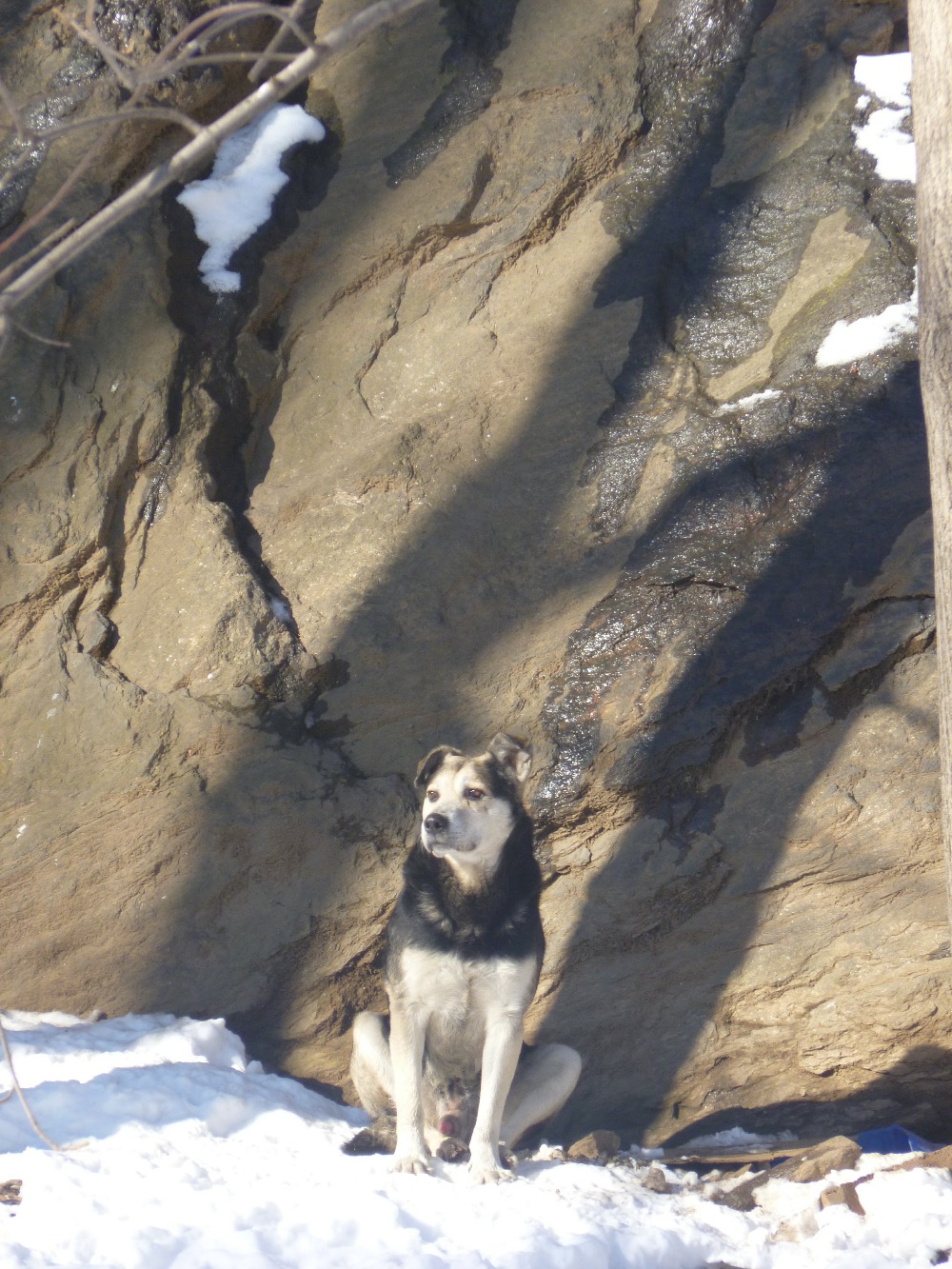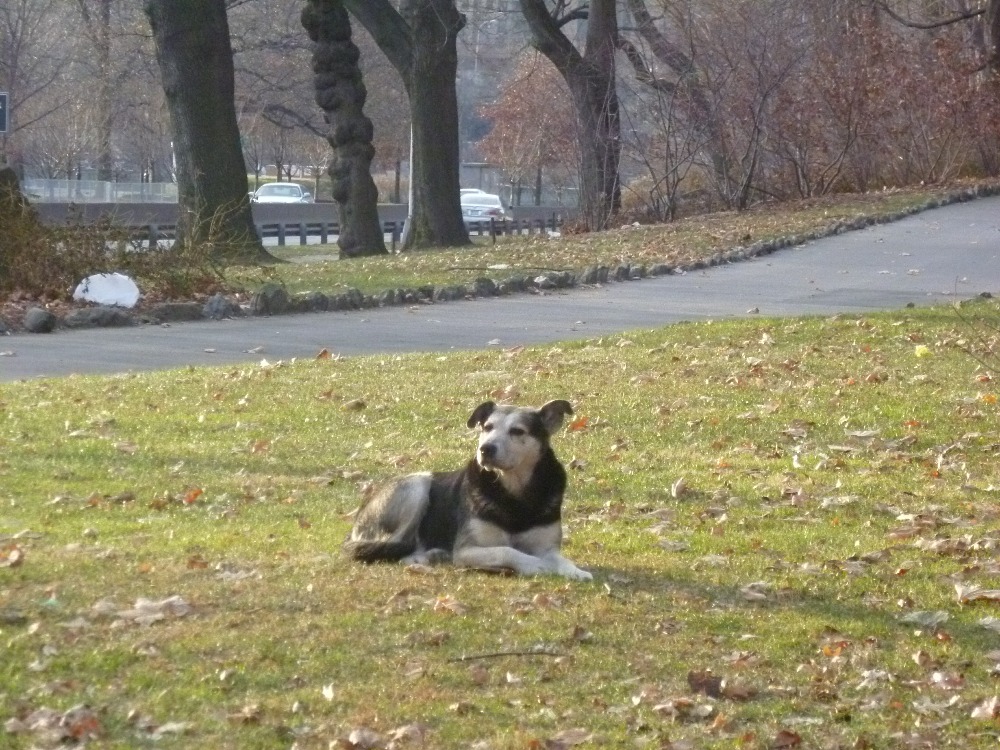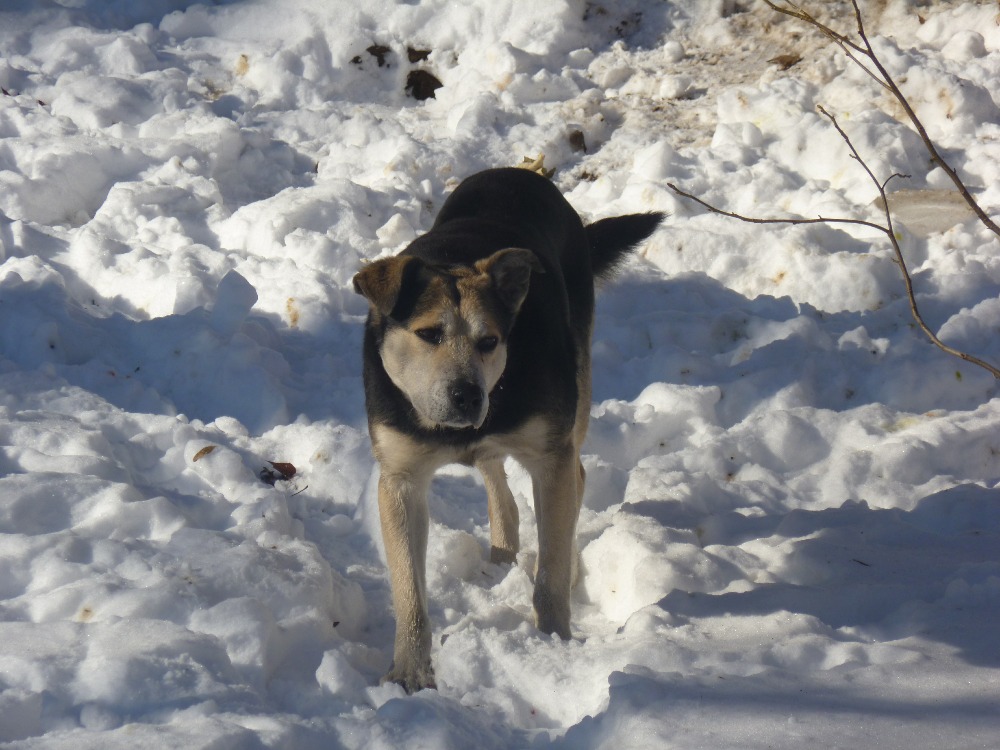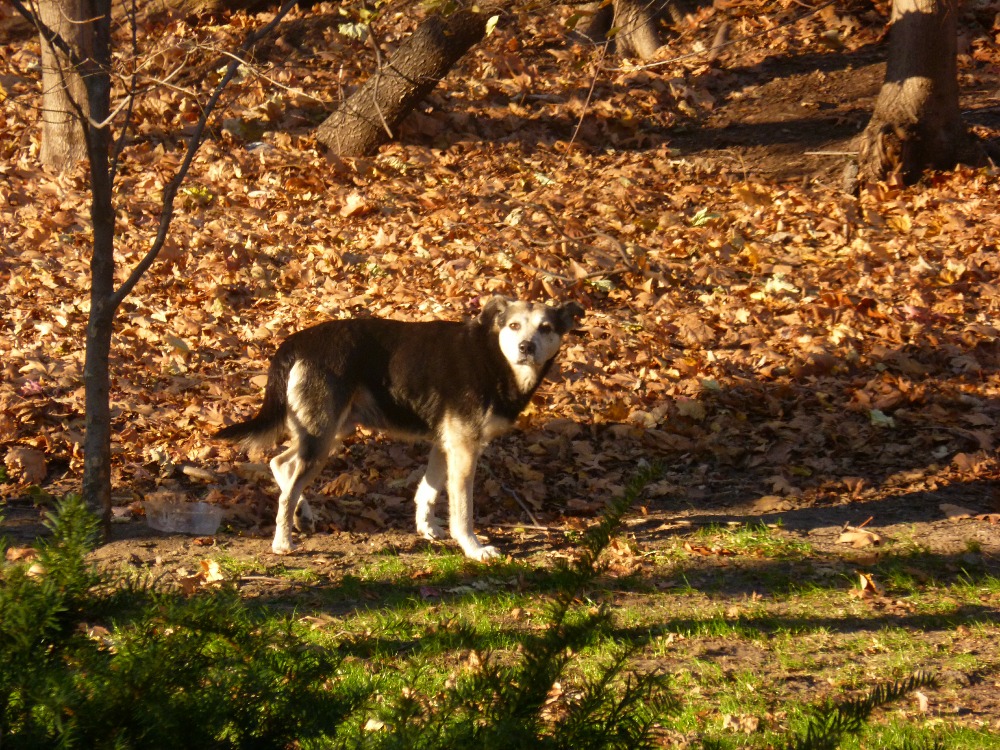 previous pics of Ricky taken from Julie.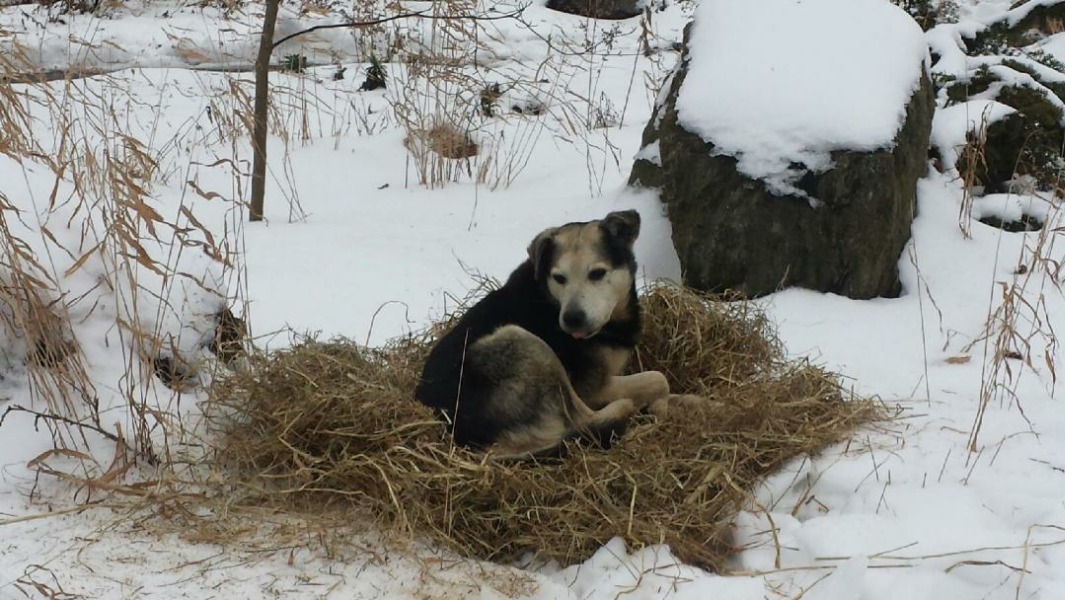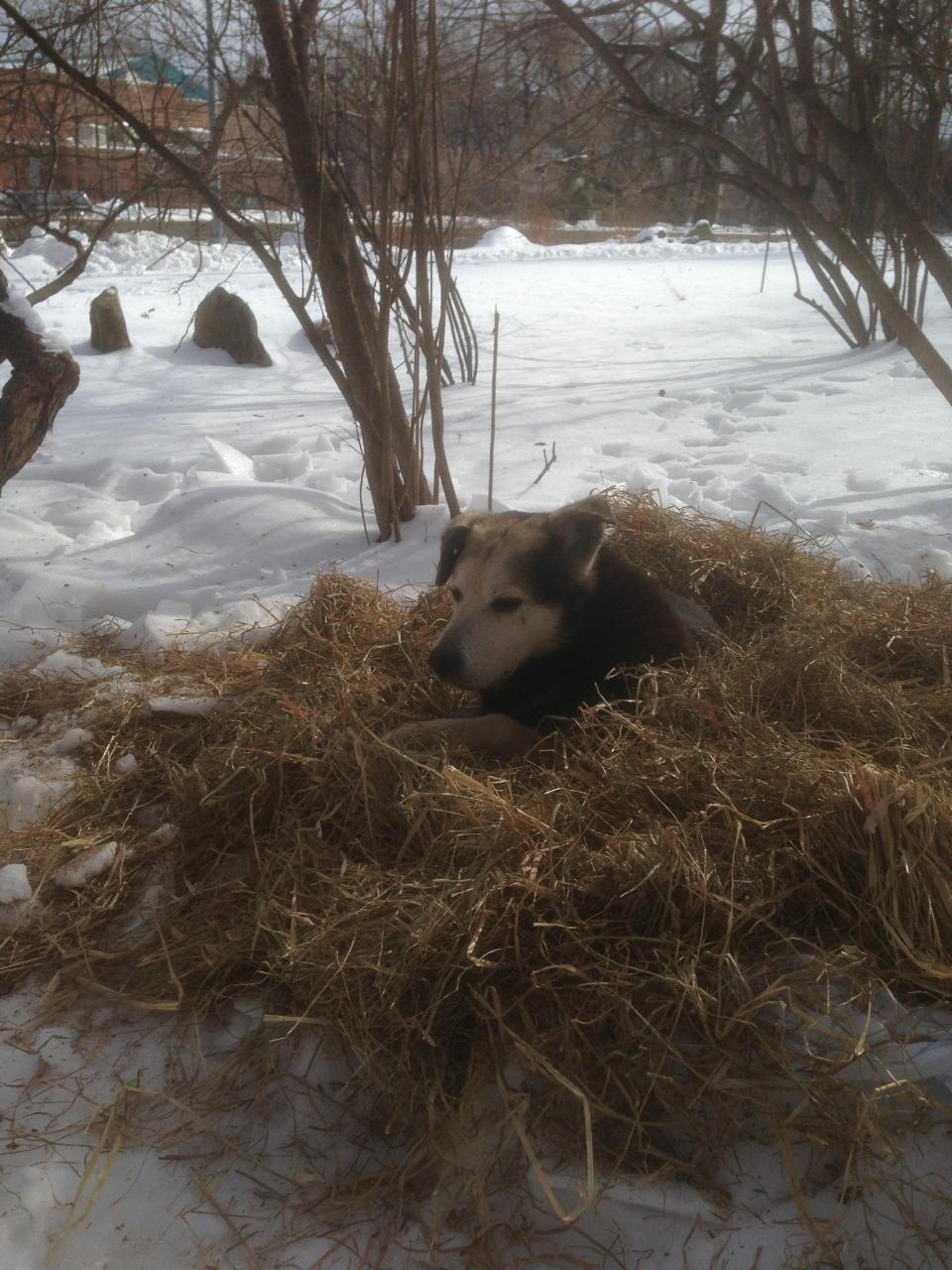 This was Ricky enjoying the bed of hays that Marie and Al bought for him in the beginning of February. The bed of hays was there for 5 days until it was taken away from the park people.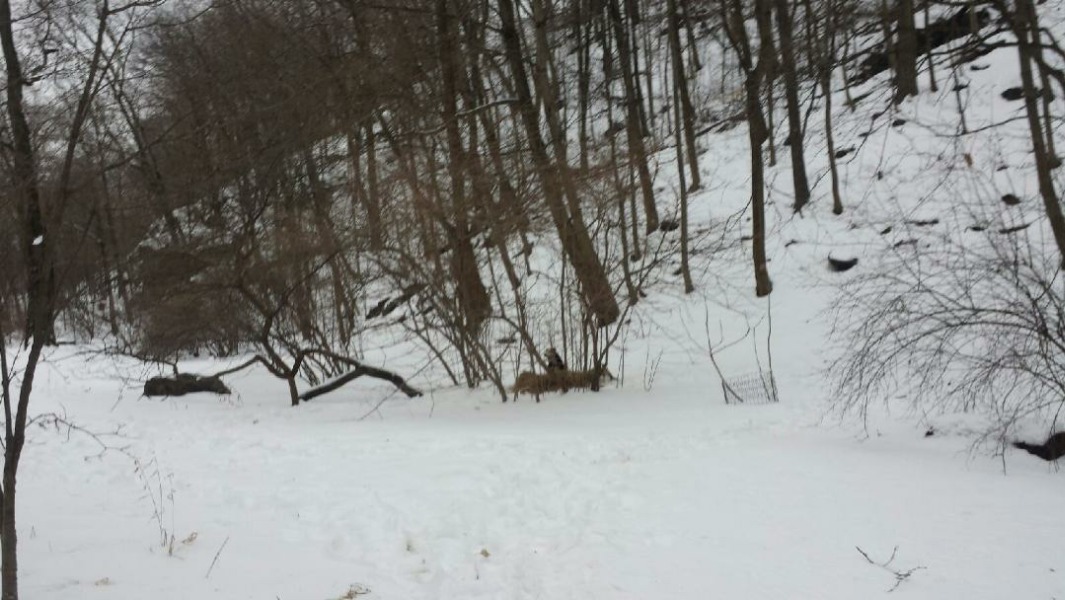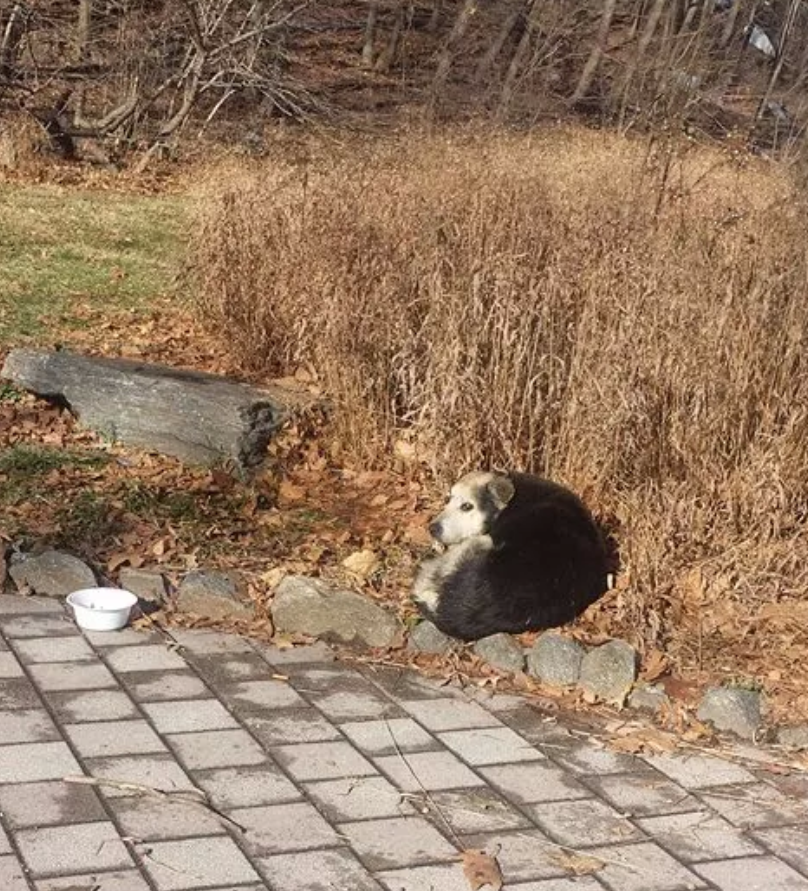 Ricky used to love this spot in Highbridge Park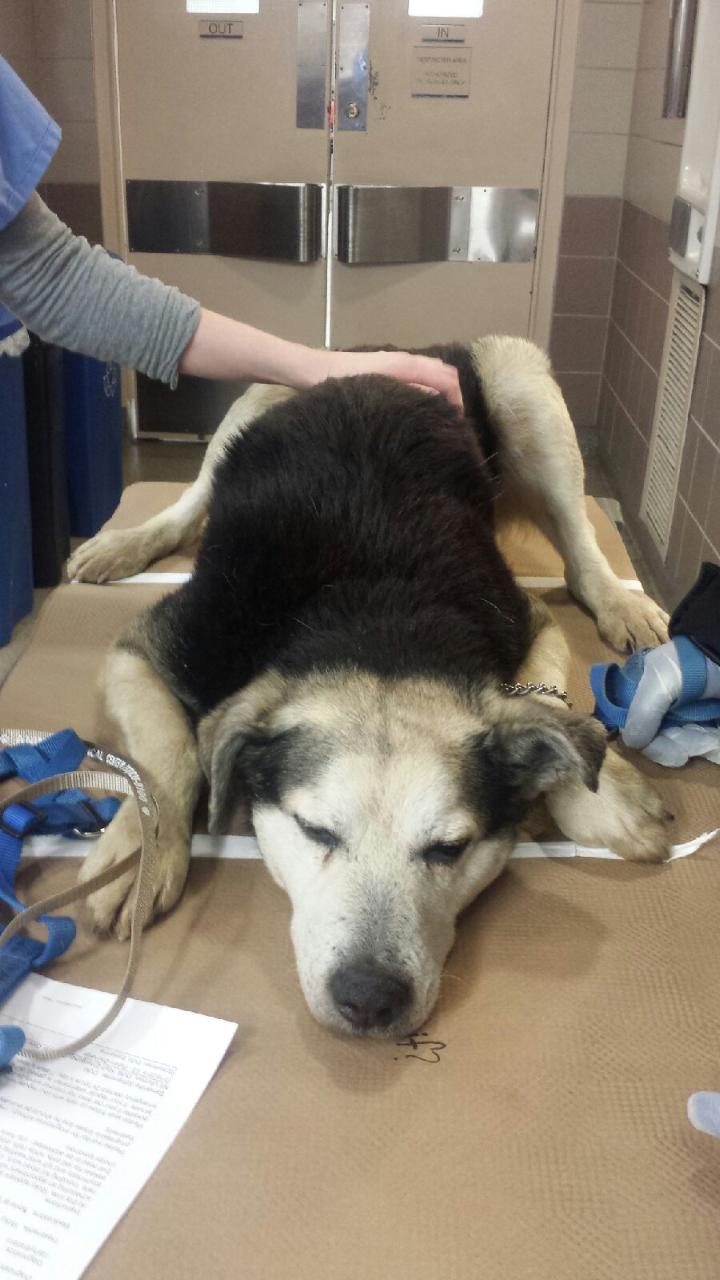 2/15/15 - The night of the rescue. First time seeing the doctor.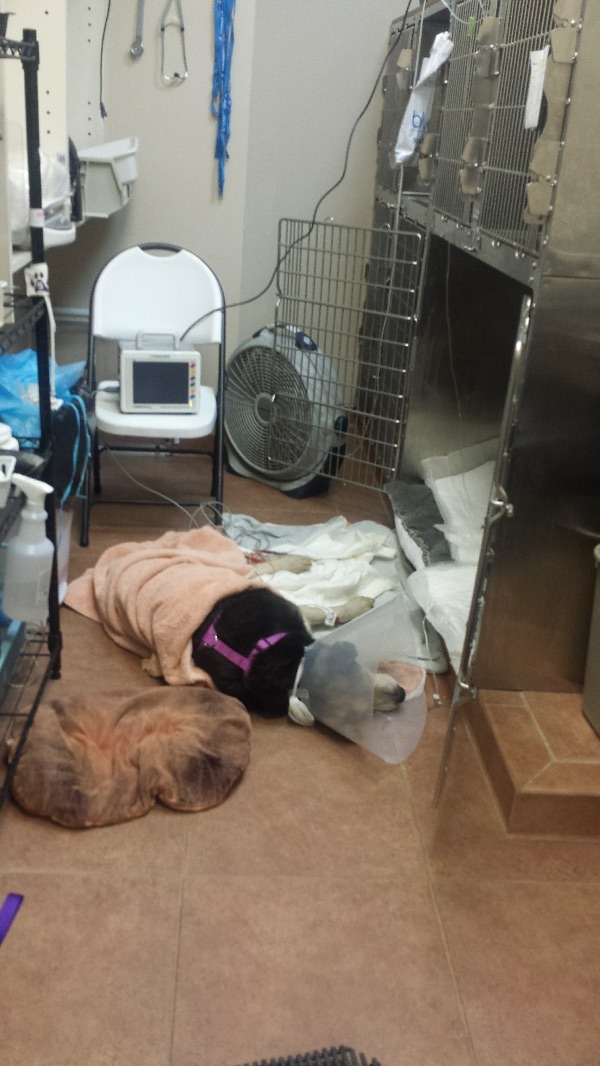 2/17/15 - Feeling tired from anesthesia. 
It happened in 1994, when Al and Marie noticed a pack of dogs roaming around Dyckman St and 10th Ave. They have been feeding them almost everyday. As years goes by, the pack of dogs were minimizing.  Some inspected that they were taken away from ACC and others assumed they were adopted to new families.

Ricky is the last of the group. To others, his name is Charlie. I've heard some called him Sherman. His age is a mysterious but from the locals, they predicted he is 10 years old. Tina told me that people saw him walking from Harlem River and Henry Hudson River in his younger age. Julie said that Ricky used to hang out with a pitbull as a lady companion for a month in the past. They were inseparable until something happened to the pit bull and was taken away. Ricky experienced so much throughout his 10 years. He ended up settling in Highbridge Park. You can hear him howling when ambulances passing by or walking around the park. He is loved by locals and others. 

His stories has been on abc, nbc, fox news and dnainfo.

In 2009, Julie and her mom have fell in love with Ricky. She has been feeding Ricky almost twice a day, morning and late night everyday. Her heart was to save him.

In 2014, Julie met great friends, Jose, Glenn and  Tina that have similar interest in caring for Ricky. There were others like Masuki, George, Michelle, Denise, Chri, myself and more that help with food and love.

On Sunday, Feb 15, 2015, Julie decided tonight was the night to save Ricky in the frigid cold. He was already getting sick and didn't want to eat anything. Along her mom, Jose, Ed and Joey, they carefully picked Ricky up with the blankets he was laying on. Julie's mom caressed Ricky's to relax him. They managed to take Ricky into their car and into the hospital the same night. 

Ricky has motivated me to be a better person. He is a survivor. He has survived over 10 years running away from ACC,  cops, and other people that scared him. He has taught me bravery.

Here are some of the posts that came along from the capture.

Feb 17, 2015- (Morning) Ricky is still in the hospital. He is very weak and tired. The doctor will do a mri to check for brain tumor.

Feb 18, 2015 - They did the echcardigram today and they saw NO sign of brain tumor or concussion. That'said great news. And, they tested negative for heart antigen. But, spotted a weak positive for lyme. 

Feb 18, 2015 - (7:44pm) I got the news from Tina that Ricky is showing sign of alertness. He can finally get up on his feet. The vet took him out to pee. Ricky didn'the need to use a sling spinal fluid because Dr Williams, neurologist, he didn'the see any inflammatory process. We are still waiting for the tick panel. If it'a clear, then he will be discharged as soon as tomorrow.

All donatons will be given to Ricky and his vet bills.