Hacking the Afterlife via Flipside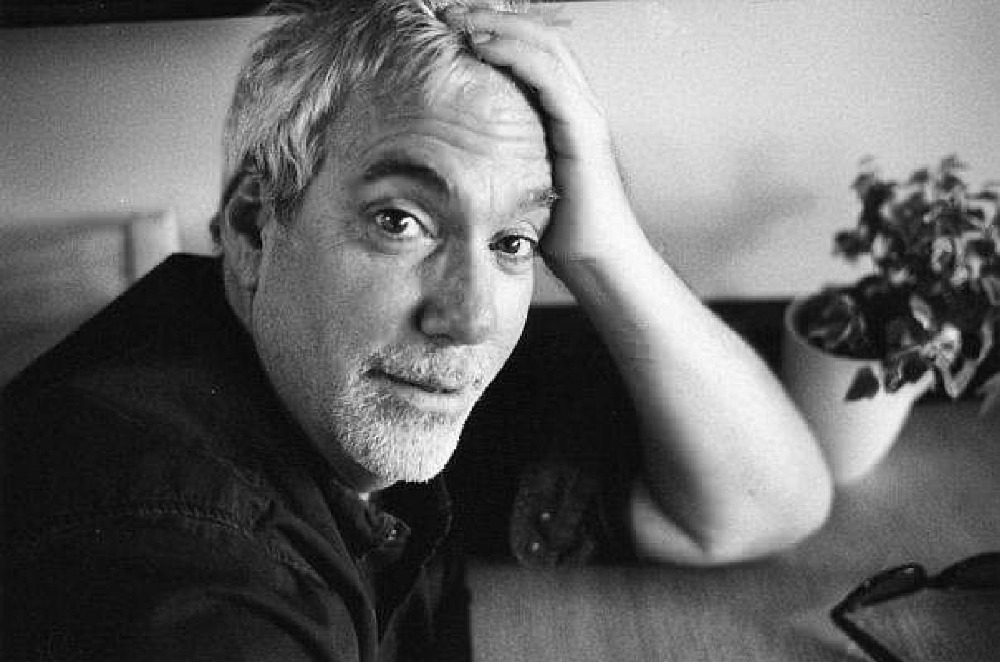 Hello!  Please help me to write my newest book
"HACKING THE AFTERLIFE: Practical Advice From the Flipside."
After writing
"Flipside: A Tourist's Guide on How to Navigate the Aftelife"
and
"It's a Wonderful Afterlife: Further Adventures in the Flipside"
I've continued to gather information and research from people no longer on the planet.  It's occurred to me (and with some encouragement from those "over there") that I should focus on writing a book that helps bring
"new information" from people no longer on the planet to help those struggling over here.


I'm an
award winning film writer/director,
documentary filmmaker, journalist, and as of late, an author of books about the afterlife.  I've written and/or directed eight theatrical features, a number of documentaries, and have written for Premiere, Inc.com and Variety. All three of my self published books have been best sellers at Amazon, going to #1 in their kindle categories after
my appearances
on "Coast to Coast" with George Noory.
Allow me to clarify;
I've filmed dozens of sessions of people under deep hypnosis who consistently say the same the things about the journey of souls into the Flipside.

I've interviewed dozens of people who've made the trip to the Flipside, either through a near death experience, a deep hypnosis session, through out of body experiences, or mediums who have a reputation for helping people in need and report the same details of their journey. I've interviewed scientists who are working on the cutting edge of consciousness studies, who claim that the brain is not the source of all thoughts or memories.

And many of the people I've interviewed, who've made these trips into these other realms, bring back "new information" - things they couldn't have known consciously, or subconsciously - and the information appears to come from people on the Flipside.
So if it is possible to seek out information from people under deep hypnosis, or after a near death experience, or even while a medium is accessing people on the Flipside, doesn't it make sense to see if there's any life enhancing information that can be accessed from that interchange?
Like "How can I make my life easier?" "How can I find my true love?" "How can I help save the planet?" "What or who is God?" "Why am I here?" "Why am I suffering?" "How can I shift my perspective?"
I left out "And what are the lottery numbers?" because I've asked that question a number of times, and actually was given a series of numbers during one session. I went to the nearest lottery and played them -
and won. 
I won a dollar.  And as I saw that I'd won my dollar I heard in my head
"You didn't say how much you wanted to win. We just wanted to prove to you that you can!" 
So, people on the Flipside have a sense of humor as well, apparently.
How could accessing this info help the planet or help people in need? 

Well, of course, logic tells us that if a person asks a personal question and gets a specific answer, there's no way to verify that answer didn't come strictly from their subconscious. 

However, if you ask the same question to a variety of different people - using different protocols - either while they're under hypnosis, or while speaking through a medium - if there's a consensus about the answer, then that's a novel way to gather data.  If the same answer comes up dozens of times - then the data supports the conclusion, just as it would from any survey.
In this book 
"HACKING THE AFTERLIFE: Practical Advice From the Flipside"
I will apply those results to practical applications. Through a series of "life hacks" I'll explore "How to Navigate the Planet," "The Flipside of the Flipside" and other essential questions. 
Ways to gain information from over there to help folks over here. 
Having difficulty finding your soul mate? Well, what do people say over there about the process? What they have to say about it is pretty consistent. Having stress over feeling like "I don't belong here"?  Let's talk to some folks who claim that they don't normally incarnate on the planet and see what they have to say.  Having a hard time understanding why there's so much negativity in the world, or fear based reporting going on?  Let's discuss this from those who might have a better perspective on it. Feeling bereft over the loss of a loved one and unable to recover? Well, we can ask those over there about how to lessen that kind of emotional pain and loss.
I've filmed a number of sessions where the person who is under deep hypnosis will suddenly say "And tell Richard to keep up his work, as we appreciate it over here." 

Sometimes I barely know the person who is doing the session, or sometimes I nearly fall off my chair.  But if there is such a thing as divine guidance, this is the fastest way to access and spread that information as I'll post updates of what I learn along the way.I will be seeking to gain this information from sessions where people discuss these events on the Flipside, from people who've had near death experiences who can recall similar themes or revelations, from those who've had out of body experiences and from people no longer on the planet who appear to be in a continuing dialog with those off the planet. 
"How can we alter our perspective in order to make life easier for us over here? How can we alter our perspective to make the planet safer? How can we use this information from the Flipside to help us on our path and journey here?"
My last books "It's a Wonderful Afterlife" volumes one and two were crowd funded. (Thank you!) Your generous support of my last book allowed me to focus fully on the task at hand, and the response has been terrific. If you'd like to check out my blog "The Martini Shot" there are numerous "Flipside" based essays.  And the documentary "Flipside" and the "It's a Wonderful Afterlife" books are all available online.
So I'm reaching out again to those of you who can afford to support this research, who appreciate the books so far, or just want to support me on my path and journey into the flipside.  (I do like writing about it, I'm just not in a hurry to get there.)
Thanks in advance for any donation you can make. It all helps immensely.Here's the latest book talk I gave in Chicago at the International Association of Near Death Studies in Evanston.  The title of this talk is "SACRED HEART."   It's about 90 minutes.  Thanks for tuning in.  Rich
Organizer
Rich Martini 
Organizer
Santa Monica, CA