The Richard Warlick Memorial Fund
On January 4th, 2015, just 5 months after his diagnosis, my father died from lung cancer. 
He was diagnosed on August 4th 2014, his 57th birthday, and died exactly 5 months later on January 4th. Thankfully he was able to pass at home surrounded by family, but we're still reeling from having to accept that our Daddy-O is gone, and so quickly as well.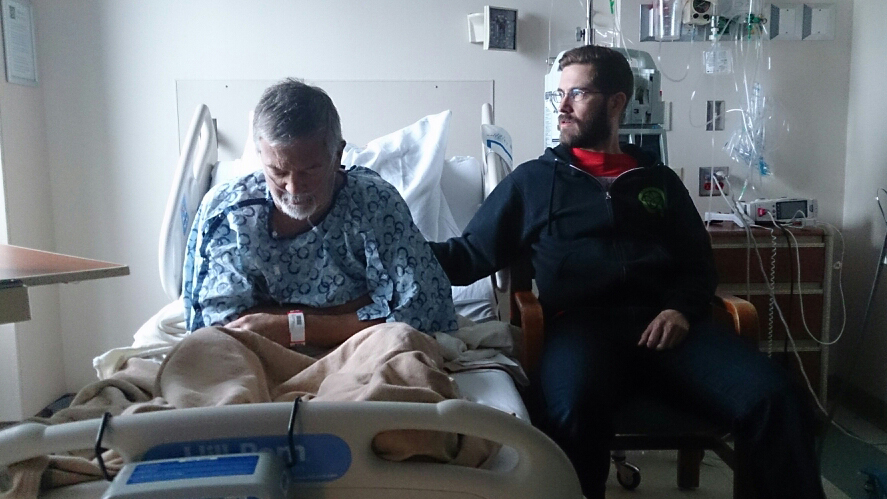 Growing up he was the family's rock, our fixer, our mechanic, our handyman, carpenter and everything in between. His loss has left a hole in our family that will probably never truly heal. For the last 6 months of his life Daddy-O lived with my girlfriend and I while undergoing his chemotherapy treatments, and I'm thankful I got to spend so much time with him at the end.
Living with cancer is expensive, especially if you don't survive, and so we're reaching out to friends, family and strangers in the hopes that you can help, in any way big or small.  All money donated will go to take care of his estate and keep us from going hungry while we catch up. As I type this there is still money owed for his health care and insurance, storage buildings where he kept his massive tool collection, his phone that needs to stay on for a few more weeks while I handle his estate, etc. 
And if we're lucky enough to hit our goal we'll be able to take a road trip to Colorado and spread his ashes somewhere over Durango, just like he always wanted.
PS: If you'd rather purchase something and get an artifact for your help you can go to my illustration website at 
www.artofwarlick.com
 and pick up prints or original art. I'm a full-time freelance artist (thanks for all the support Daddy-O) and all proceeds from the next couple of months will be used in the spirit of this fundraiser.

Organizer