Help Richard Fight for His Life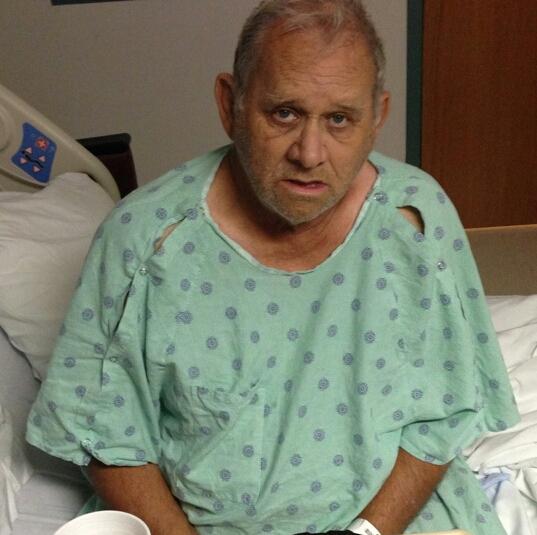 Please help Richard Peck fight for his life and receive a bone marrow transplant for his Acute Leukemia.
Richard is a wonderful, loving, caring man who served our county in the United States Coast Guard, was Captain of the Denton Township Fire Department in Michigan, and served another 26 years for the Maryland Pilots Association in Virginia Beach, VA. After only one year of retirement he started to lose his health and started slowing down from his usual active schedule. After going to the doctor for what he thought was just a cold he was diagnosed with Accute Leukemia. For those of you who do not know what this is, it is a cancer of the blood.
Since being diagnosed he has received multiple blood transfusions, platelet transfusions, and is getting ready to go in for his 4th round of chemotherapy. All of this has cost a tremendous amount of money in medical and travel expenses. It has now been determined that in order to prevent the Leukemia from coming back he needs a bone marrow transplant. This is to be done at Duke University as outpatient, right after the first of the year, and will require a 3 month stay away from home as he lives over 3 hours away and must stay within 30 minutes of the hospital. He will have to be driven back and forth daily to the hospital for treatment. 
Any help that you could give would be such a blessing and a miracle to Richard and his family who are fighting not only for his life but to pay the medical bills and to keep their home that they have worked so hard for. We are so thankful and grateful for each and every one of you who have taken the time to read this and hope that if you are able to help in some way that you will truly be blessed for your kindness.
Organizer and beneficiary
Mary Russell 
Organizer
Elizabeth City, NC