Rhythms of Life Documentary Film

For the latest news from behind the scenes as production continues, click on Updates above.  


What's your favorite documentary about community drum circles? Think about it... there are none! This film will feature inspiration from nationally recognized drum circle leaders, teachers, music therapists and lots of people who love to drum. "Rhythms of Life" will not be a talking head doc, there will be upbeat drumming sections featuring some of the best drum circles in the world, shot in spectacular locations. 


I have had this idea for over a decade. Now with your help, it is the time to make it happen! We have the connections. We have the resources. We have the time. We have the motivation. We're building a great team to help make this awesome idea a feature length film in 2017! Want to be part of the team? Please contact me! 


The aesthetic will be a musically fueled documentary with lots of high energy drumming in funky locations and lots of inspiration from those who practice drumming in a wide variety of ways. It will appeal to those who love to drum and those who are curious about the community music making movement that is sweeping the nation. Drumming together gives everyone an opportunity to connect and be musical and who doesn't want that?  



We'll talk to people who's lives have been transformed by drumming and overcome challenges with health, addiction, depression, pain, etc. We'll talk to music therapists who use drums to give people a chance to express themselves. We'll be crowd-sourcing footage from drummers around the world. We'll be shooting behind the scenes and putting that out with drumming footage  throughout the crowd-funding and promotional campaign to build excitement and keep everyone in the loop with our progress.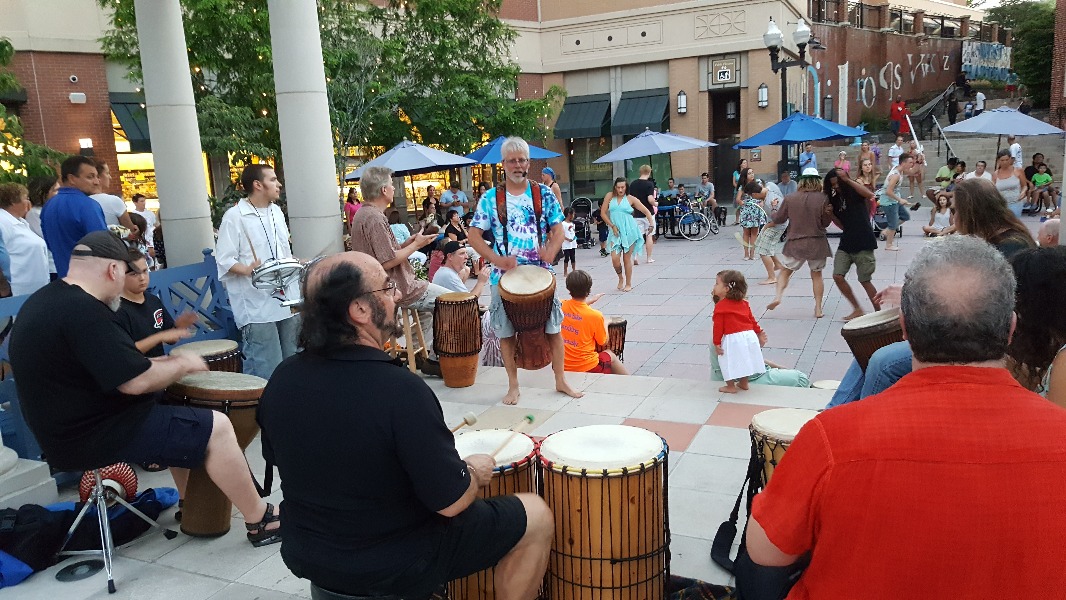 Production timeline looks like this:
12/16-2/17 - Research, crowd-funding, team-
building and resource gathering
2/17-2/18 - Principal shooting
12/17-1/18 - Africa! 
2/18-??? - Editing, release planning and promotion, film festivals and VOD/DVD release.

We are not doing this to make a profit. The principal production team are volunteering their time. It will cost big $$$ to create  and we can't do it without you! Plans for release on streaming services include iTunes, Amazon Video, Netflix, Hulu and that costs big bucks to process and distribute. 

I am truly grateful for your contribution to this uplifting project. Thank you for considering a donation to our film. 

"The spirit of the drum is something that you feel but cannot put your hands on,
It does something to you from the inside out . . .
It hits people in so many different ways.
But the feeling is one that is satisfying and joyful.
It is a feeling that makes you say to yourself, '
I'm glad to be alive today! I'm glad to be part of this world!"
Babatunde Olatunji, 1927-2003
Organizer
Craig Norton
Organizer
Middletown, CT