Get the RHL Project to Iowa teens!
The Raw.Honest.Loved. Project is a photo project that has involved 86 participants in the Tacoma, WA area so far.
It is a project based on combatting personal insecurities with the love and positivity of community. 
We have done ten groups so far, involving men and women of many different backgrounds and ages. You can see more at www.alanatphotography.wordpress.com.
The opportunity has arisen for us to take the project to a group of teenagers in the small town of Decorah, Iowa. A high-school senior there, Rebecca, became acquainted with the project via Facebook. She decided to make it a part of an end-of-year assignment. Meanwhile, as we talked, she spoke of her small high school community being quite familiar with loss. They have lost five teens in the last few years, two to accidents, three to suicide. In the span of us getting acquainted, she lost yet another friend to suicide. 
Suicide seems to sadly have become some sort of epidemic. I don't know what we need to do to change this, but, I believe that communication is key. This subject needs addressed. Teenagers need to feel heard, understood, validated. This project is a step in that direction. This group will help a small group of teen girls understand that they are not alone and hopefully equip them to relate to and help others. 
Please help us to make this trip a reality. We are holding this group in late April. The money raised will help cover the cost of the trip and equipment rental. We appreciate your help. The girls, my assistant, and I are all excited about taking the project to Iowa.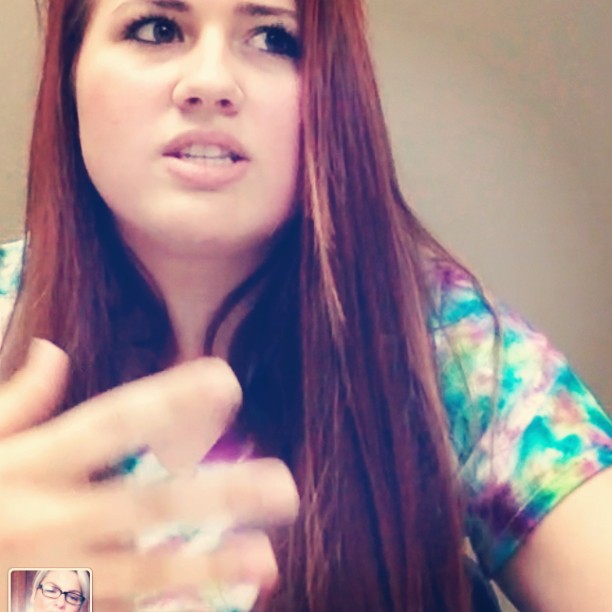 (FaceTimeing with Rebecca)
Organizer
Alana T Womenrawhonestlovedproject