Rome Free Academy Robotics Team
Why Support robotics?
Participating with a VEX robotics team provides students with the tools to enter high-performing colleges and universities and find successful careers in a rapidly changing workplace.  Working on a robot team equips them with skills in science, technology, engineering and mathematics (STEM) as they complete time-limited projects.  Participation helps our students grow professionally through intense team involvement, project management, problem solving and leadership roles.  These skills will help our students enter the top universities, internship programs and high paying careers.  Support from sponsors like you can make an impact on the lives of high school students who will soon graduate, attend college and enter the work force.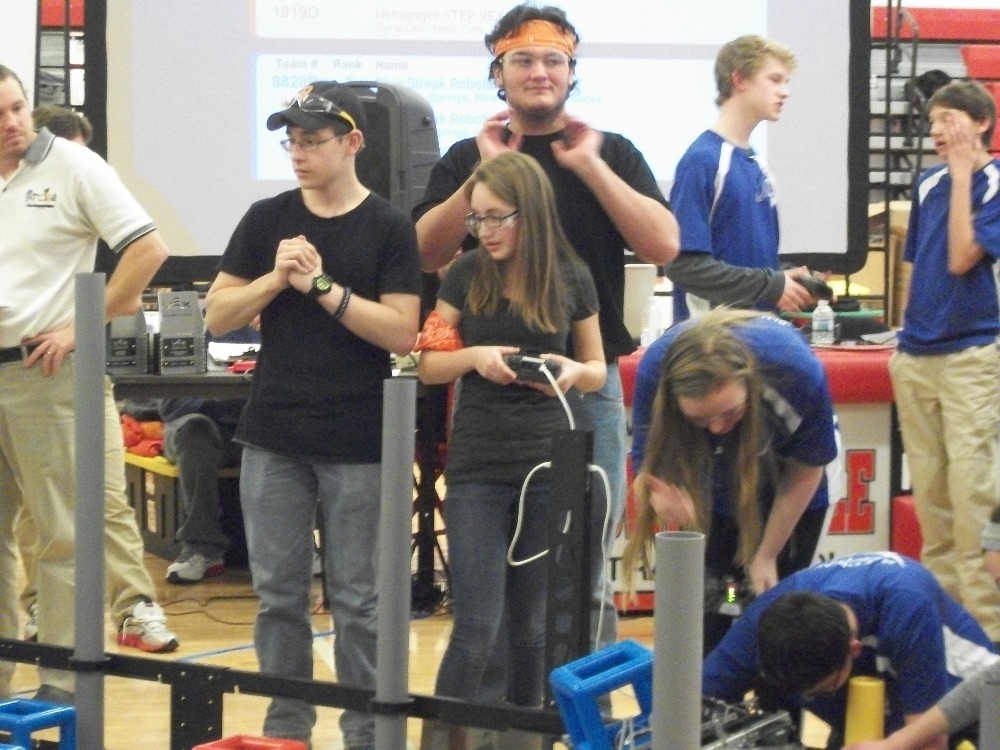 2015 new york state championsQualifies for World Championships 
Black kNights #8746  win the northern new york state championships in their first year
Thirty nine of the best robotics teams from all over New York State competed, by invitation only, on February  7th for the title of State Champion at the Northern NY  Vex Skyrise State Championship.  Only winning teams from previous regional contests were invited to compete.  The Black Knights #8746 are a robotics team from Rome Free Academy's Engineering club, comprised of students in the Project Lead the Way Pre-Engineering program.  After a full day of competitions the Black Knights were partnered up with Freezing Code, from Oswego and Blue Streak Robotics, from Saratoga to compete in the elimination round.  These three teams went undefeated through their next 6 matches to win the Northern New York State Vex Robotics Championship.  Their outstanding performance has earned the Black Knights an invitation to the 2015 VEX Robotics World Championships in Louisville, Kentucky this April.      
The Black Knights Need Your Support to Compete in the VEX WORLD CHAMPIONSHIPS
 It costs a VEX robotics team approximately
$15,000
to design, build, field a VEX robot, buy team T-shirts and consumable supplies, and travel to the World Championship Competition in
Louisville, Kentucky. 
This is the first year of our robotics team and our team goal was to qualify for the NNYS Championships. 
This season we competed in the Liverpool Skyrise Challenge, Oswego Noreaster, Syracuse Skyrise Tournament, Saratoga Skyrise Challenge, B'ville Skyrise Tournament and the NNYS VEX Championships.  The Black Knights won the Northern New York State Championship and thus qualified for the World Championships.  We have exceeded our expectations and need more support as a result.  We never dreamed that we would have this opportunity in our inaugural season. 
Now we are working to raise $10,000 by early April so that the Black Knights can travel to Louisville Kentucky and represent Rome at this world class event. 

Donation are tax deductable.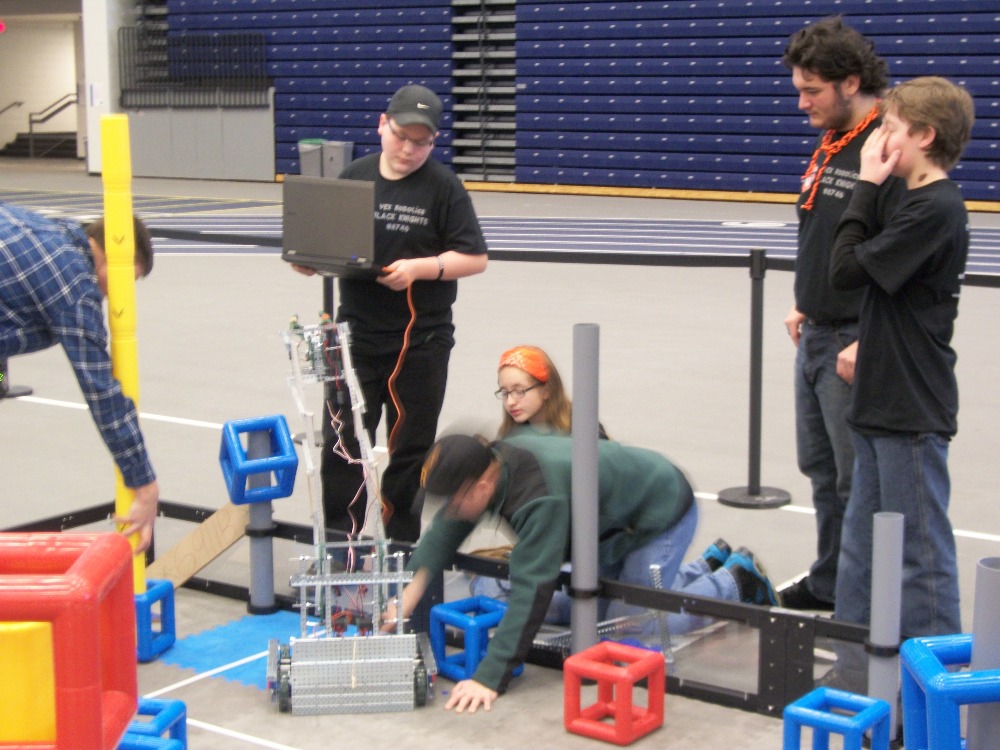 Paul and Joan Fitzpatrick
Organizer
Della Pray
Organizer
Rome, NY