UPDATE 02/14/2016
Friends of the feline population,
We bring you exciting breaking news this Valentine's Day. On Friday, February 12, 2016 Dias' family has been located in Norway. We've received confirmation in the form of photos as well as the family's historical account. His real name is Kunkush and the cat is very responsive to the name.
We are currently coordinating the reunion details with the family, the community, the cat's foster parents and a volunteer who will be making the trip to Norway with him to ensure he is reunited safely. During this time, we ask the community to please respect their privacy and please contact the email below for any questions.
For the reunion, the family wishes to keep additional guests to a minimum to make this as comfortable for Kunkush as possible. All media inquires can be directed to the email below. Photos and videos of the reunion will be available upon request.
More than 4,000 Facebook users have been supporting Kunkush's campaign. Every share has helped us get one step closer to this happy ending. Thank you all for staying hopeful and being a part of this journey.
If you would like to continue to follow his journey, we will be posting updates on this
Facebook
 page. Again, thank you all for your support and Happy Valentine's Day!
The Reunite Dias (Kunkush) Team
[email redacted]
This tiny Turkish Van cat is about 3 years old and came over on a rubber boat with a family from Mosul, Iraq. He got away from them after landing on the shore. The family looked with the help of volunteers for several hours but had no luck finding him. They were devastated having to go on to camp without him. He resurfaced about 3 days later in the fisherman village that is Skala Sykmanenia. Volunteers named him "Dias" (pronounced Thias, greek for Zeus). His pure white hair was filled with sand and mats. The local cats weren't very welcoming, and bullied him whenever he tried to eat. Compassionate people noticed his struggle and started taking him to safe places so that he could eat away from the rest of the cats. This was how he was able to find his daily meals.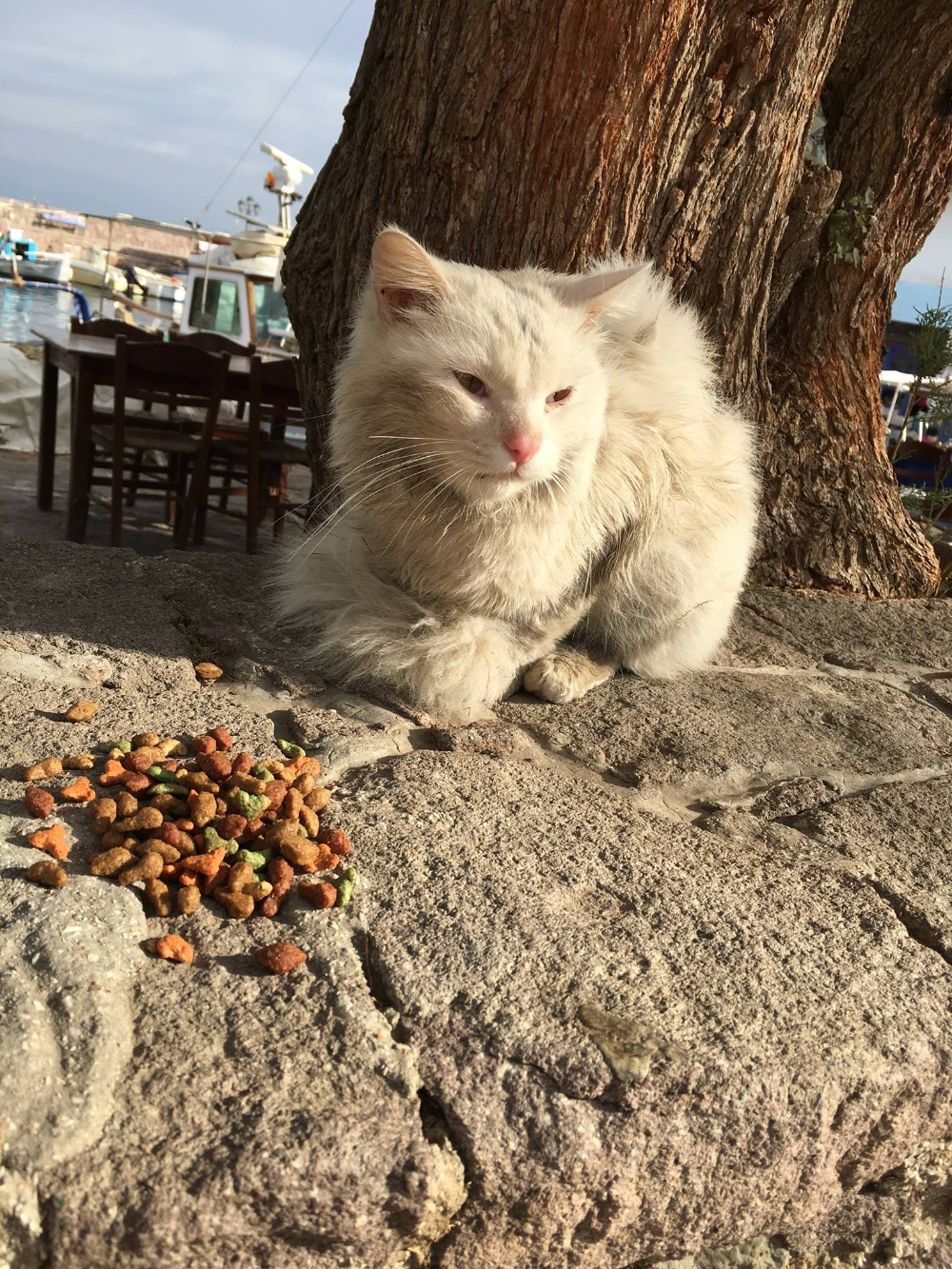 We don't know the family names or have a photo of them, but we do have the info of how he came to be here at the beginning of November from eye witnesses. We know his family is likely somewhere further up the route in Europe somewhere. Thanks to some help from Edward St George, he's been to the vet for a health check/vaccines/microchip. We got him fixed and he has been happy and healthy ever since. While trying to locate his family, we found a kind foster mother in Berlin, Germany. She will take him and keep him for one year while the family is searched for via flyers and social media. If the family is not found, the foster mother has agreed to adopt him.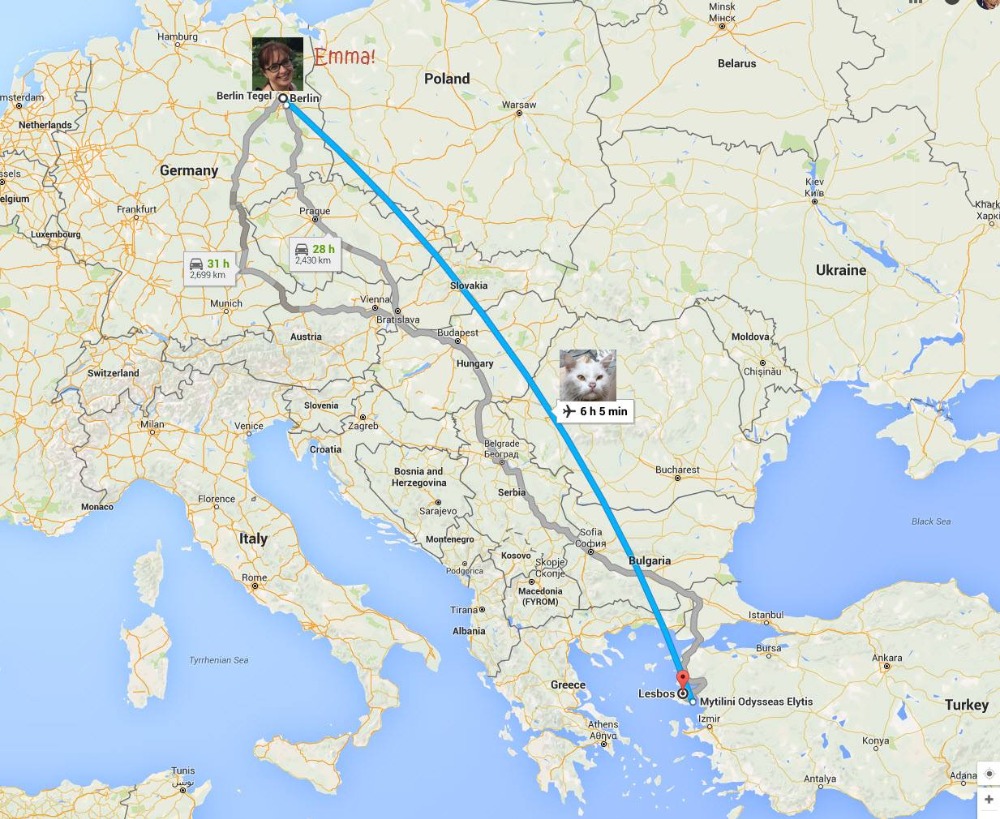 In a small way, his journey represents the plight of all who are seeking a better life. We need each other. If it wasn't for people taking notice of his vulnerable state and taking him in under their wings, he'd likely be fighting for food and struggling to thrive. By offering him a place to stay and good food, he's now able to sit by the fire and process what all he's been through. He's sleeping a lot and is very talkative when he's awake. He didn't go unnoticed, and will not be forgotten about. In the words of Rick Yancey
"One, even the smallest, weakest, most insignificant one, matters."
We can make a difference, one being at a time.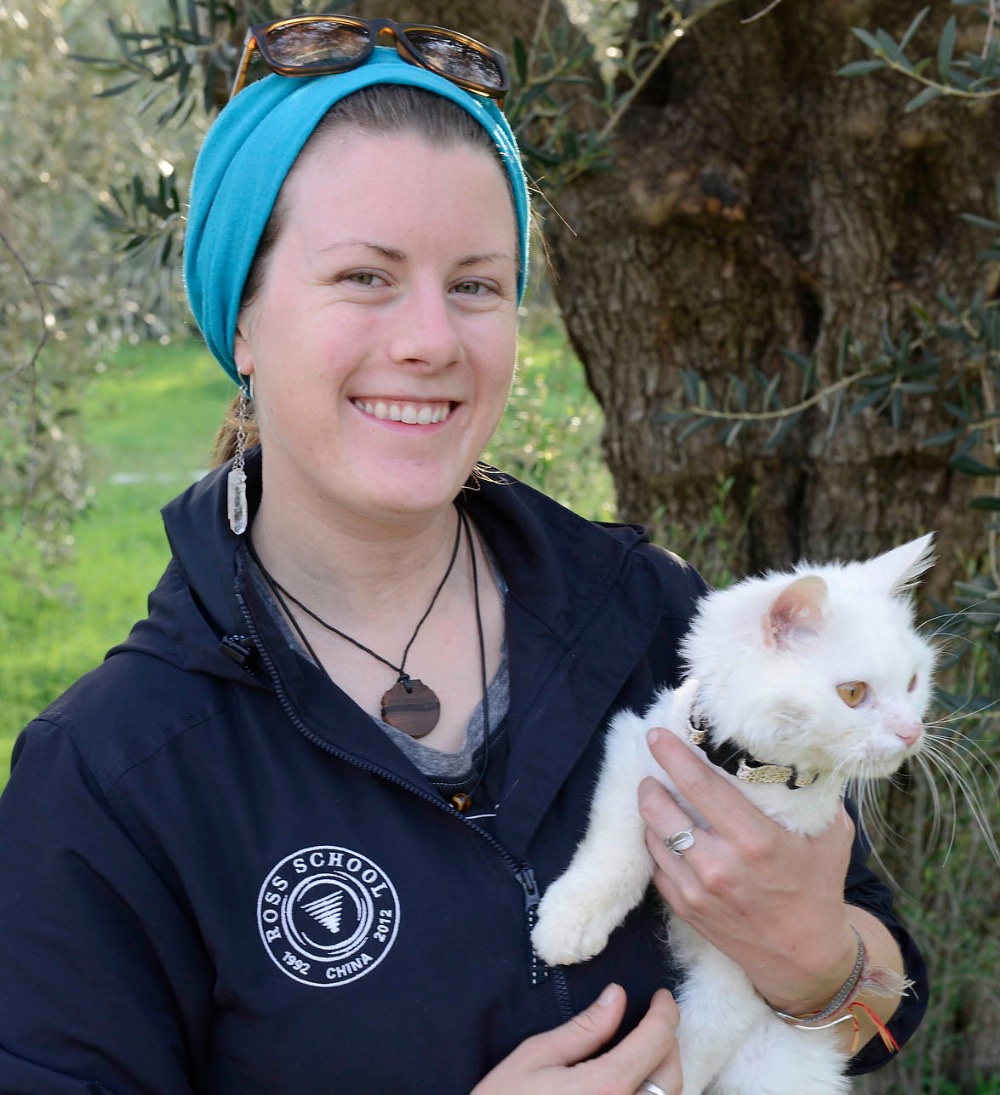 Photo taken by Doug Kuntz
A passionate, caring, animal-loving volunteer name Amy has been taking the reins of taking care of Dias' & financing his trip. She bought his 600 Euro ticket from Lesbos, Greece to Berlin, Germany. Your money will be used toward his ticket, vet bills (around 100 euros) and the rest will be used by his foster mom to care for him. We would love to have the funds as soon as possible to help Amy and the foster mother. Any amount you can donate would be extremely helpful. We appreicate you taking the time and would love for you to help spread his story! We hope to reunite a family.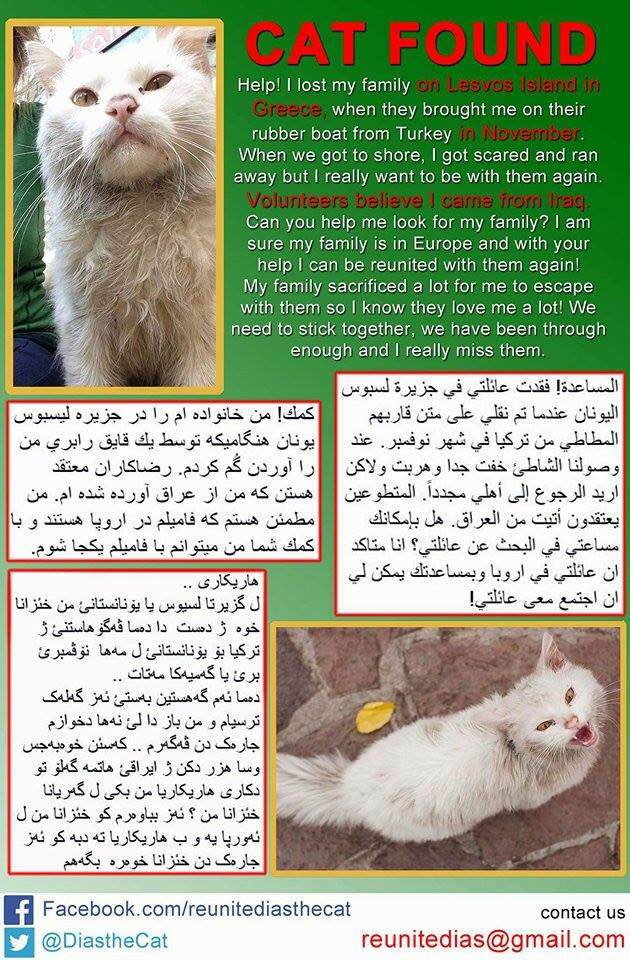 For more information concerning Dias & his journey, please like him on Facebook or follow him on Twitter.
Again, thank you so very much for your contribution to help reunite Dias!
If you have any questions or information, please email us at [email redacted].
Organizer and beneficiary
Michelle Nhin
Organizer
Berlin