Restrooms for Refugees - Israel
We were on the ground at the Asylum Registration "center" at the Population Immigration & Border Authority office (PIBA) in Bnei Brak, near Tel Aviv (Israel).
Picture a parking lot with hundreds of people waiting every single day without any infrastructure other than barriers.
African refugees come here to seek asylum. Most of them are young families - women, children and men. What we also learned it that most of them have already lived and worked in Israel for many years - and speak fluent Hebrew - but they are still considered as "infiltrators".
How can we as a nation treat humans with absolutely
no dignity
and not even provide the most basic human necessities such as a toilet.
Everyday they are
waiting for hours
- some days in the rain. Usually they have to come back multiple times until someone takes care of their paperwork.
Some sleep there
to be first in line the next morning. This is to only hand in the paperwork.
There is no shelter, no seating, no garbage can or sanitary facility.We delivered two public restrooms.
We paid out-of-pocket for a month rental & cleaning once per week, totaling in ILS 2,000 (CAD 750/ USD 600) - hoping to find a solution with government officials soon.
Yet, it is not enough
, especially in order to fulfill the responsibility of caring for the stranger. They need daily cleaning and we need at least 4-5 more toilets. Additional money can go into providing snacks & water, seating and garbage cans.
We require support!Please help us
achieve a more dignified treatment of refugees in Israel.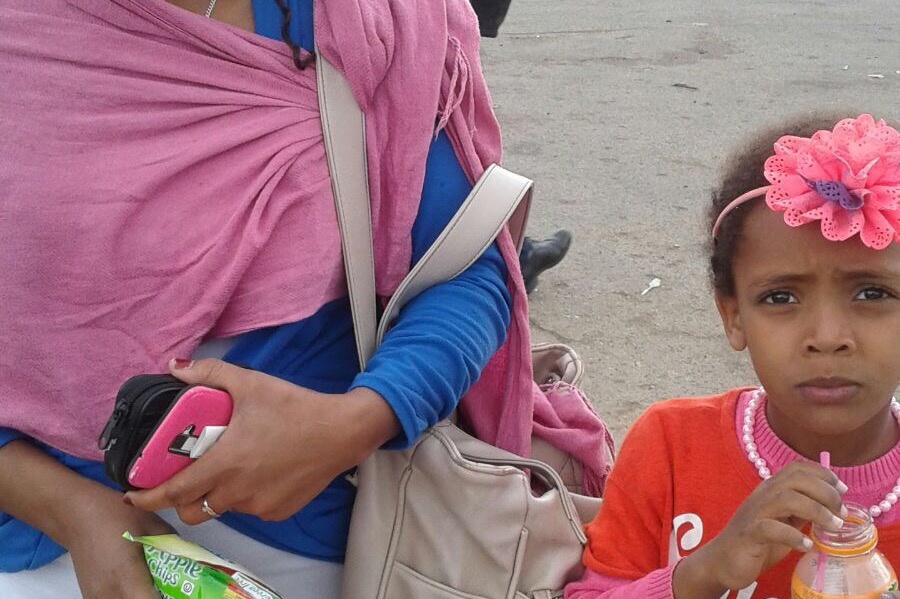 Thank you,
Phillipa & Dominique & Alphonse

Organizer