Restore the Great Hall at Balintore Castle
I am raising money to restore Balintore Castle's Great Hall.
I bought this A-listed property in Angus, Scotland 13 years ago from the
local Council, on condition that I save the building. This has now
been achieved: the roof has been fixed, new floors and new windows
have been installed.
However, at the very heart of the building lies the cavernous,
magnificent and sadly ruinous Great Hall, which is too costly for
me to restore as an individual. 

I would love to be able to restore this room in my lifetime and friends
have repeatedly pestered me to obtain external funding.  Now that
I have consolidated the exterior of the castle, at great personal cost, 
the time is indeed right.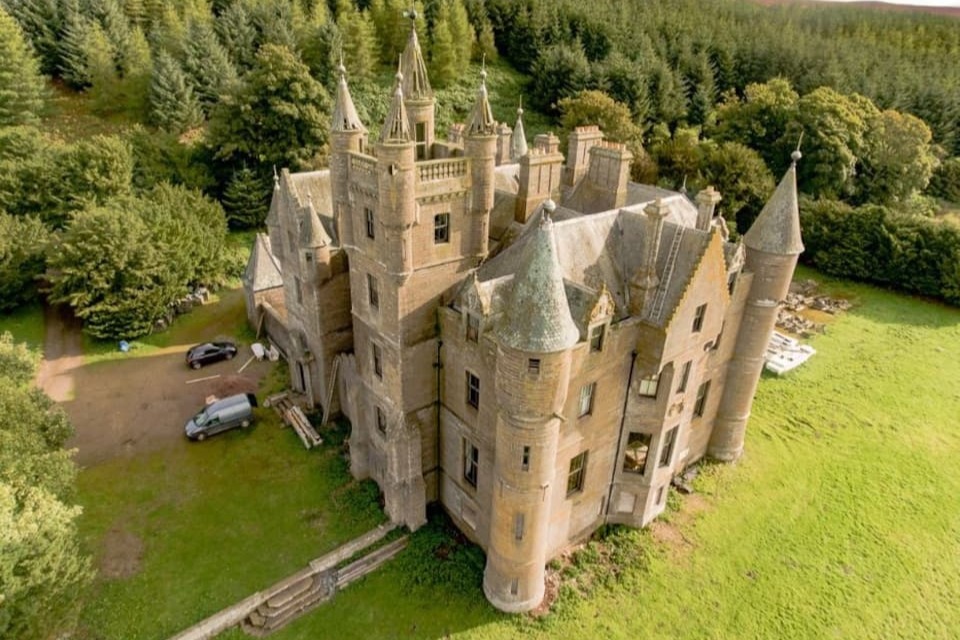 The Great Hall is a triple height space which could be used as a music
venue, a theatre, a cinema, or as an events space, hosting exhibitions,
weddings and workshops. In short, not only does it represent 
internationally important architectural heritage, but it could be a
great community resource.

A externally contracted restoration of the Great Hall could easily cost £1m.
However, I reckon I can bring it in at £100k, using the money-saving
principles I have learned from restoring the other areas of this castle
i.e. employing good local craftsmen directly, using reclaimed materials
and auctions to obtain fixtures and fittings. I appreciate £100k is a big ask
but for an individual to take on such a large project was also a big ask. :-)

A particular challenge will be the plasterwork ceiling, of which around
50% survives.  The plan is to use the opportunity to train apprentices
and local tradesmen in the tradional skills, to ensure their continuation.

I hope you will donate to this great endeavour. Anyone who donates
will be very welcome to visit: to see how far we have come; the work
in progress; and how far we have to go.

The story so far can be read here .
Dr. David John Johnston 13th July 2020


Deterioration of Great Hall 1968 to 2007, and the Great Hall today.




The Great Hall in 2007. This was open to the elements - note snow on the ground!


The Great Hall in 2020 - looking down from principal bedroom floor. Windows blocked up and roof propped.



The Great Hall in 2020 - taken from ground level. 


Become the first supporter
Your donation matters