Rescue kittens eye surgeries!
My name is Carlie Clingan and I am a medical foster and kitten rescuer in Nashville Tn. I would also like to introduce you to my foster babies....
From left to right,  Kramer is the poofy grey and white girl, Dobbie is the full grey boy,   Winky is the smaller grey and white boy, and Panda is the little tiger boy on the far right,
Sorry for the picture, I was not aware I would be photographed that day :) 
Kitten season has been hard this year. In august I got a call about some kittens found in a tractor trailer where it was registering at 105 degrees , so immediate action was needed. I arrived to find 6 kittens not even a day old and only weighing 3 oz. even though they were newborns, and their eyes were already open which is not normal and not good. We come to find that these premature kittens were born with a condition called Eyelid Agenesis. Basically, their eye lids did not fully form. The lower lids were intact which provide moisture to the eye which is amazing, but the upper lid acts as the windshield wiper as well as a barrier to keep the fur out of their eyes. Without this small piece of skin, the eye cannot flush properly any dust, particles etc. and with no barrier, the small furs above their lids constantly rub, irritate and get stuck to the eye. This then leads to eye infections, ulcers and can eventually cause blindness or rupture and the removal of the eyes.
Thankfully we found these babies quickly and were able to provide the constant care needed to help them survive and get them to an age and weight where surgery would be possible. This meant bottle feeding every 2-4 hours for the first 6 weeks, eye ointment and drops every few hours to prevent further damage and lots of visits to multiple vets! Fluff Nashville and Animal House Vet Clinic were amazing at helping me with the early stages and helping raise these guys. Sadly, we lost two babies around the 4 week mark due to a secondary congenital disorder, but these four fought their way through! 
My personal vet Dr.K at Parker's Paws Animal Hospital got involved around the 6 week mark and has gone out of her way to help not only save these babies, but keep their eyes in their heads! All four have sight in both eyes, and while we hate to take out a visual eye, these are babies who will need to be adopted and eye surgery is extremely expensive for pets. Dr.K paid for a consult with Veterinary Opthamology Services (VOS) to see if there were any options for these babies. After consulting with Dr. Voyles at VOS, she recommended an experimental procedure to try to form a rim on the upper eye, and to remove the hair follicles that constantly irritate their eyes. Any improvement will be amazing, but these kittens will still need eye drops and ointment a few times a day for life. Our goal is to give them a better quality of life, and the best chance to keep their eyes and sight. As you can imagine, this is an experimental surgery with a specialist. And not just for one kitten, but for 4!!! VOS is doing all they can to help me with the cost, but it is still expensive. This does not even touch the cost of follow up care, medicines, normal vetting like vaccinations, flea meds, fixing, and so forth or their daily care. I am just wanting to raise the funds for the surgery and go from there :)
These are foster kittens so will be up for adoption once they are through surgery and fixed with an idea on long term prognosis. I cannot begin to tell you how sweet and loving these babies are and I will make sure they get all the care they need. Other groups may have let these little ones go since they started off in such a rough place, but I am blessed to work with outstanding rescues and vets who are willing to take the long shot and help save these babies. I am lucky enough to have friends and family and resources who are willing to help me save those who others will not. Sadly, money is always the hardest part. Every little bit helps so please feel free to share this with friends, family, strangers, groups and anyone you think would be willing to help me give these babies the best chance at a life with sight! I will be sure to keep you updated on their progress and feel free to contact me with  any questions. And of course, all the thoughts and prayers you can send our way will be greatly appreciated!
Thank you for everything!
Carlie, Panda, Kramer, Dobbie, and Winky
PANDA (aka pan-pan)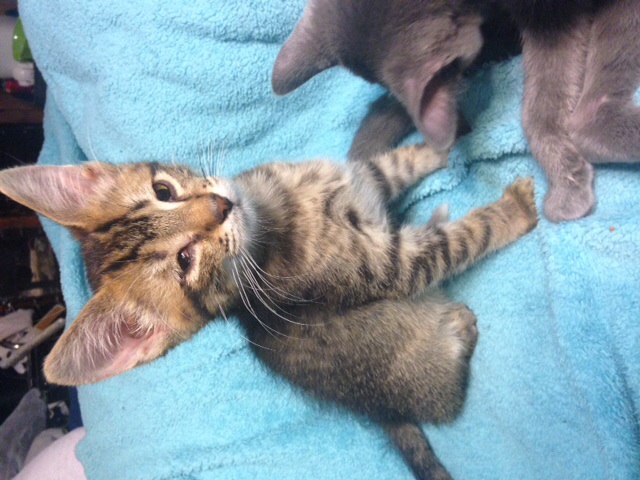 WINKIE (aka Winkie-do)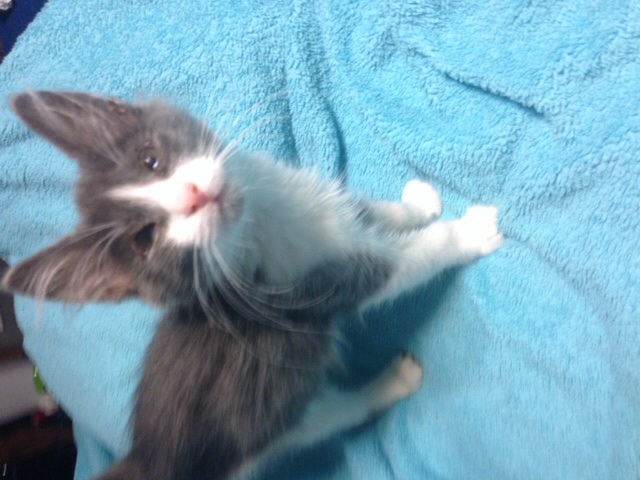 DOBBIE (aka Dobbie-do)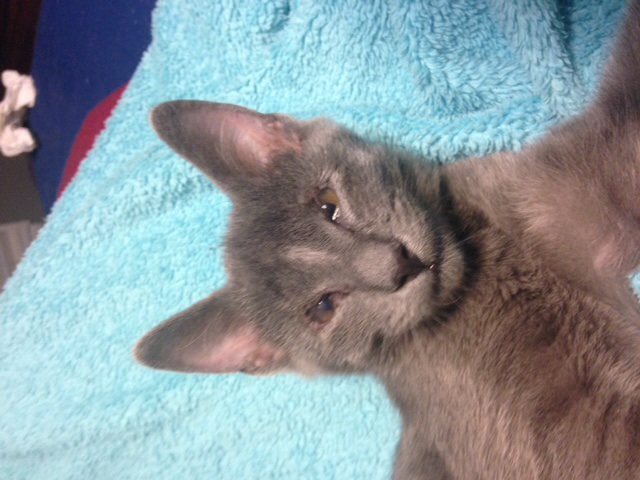 KRAMER (aka Kraykray)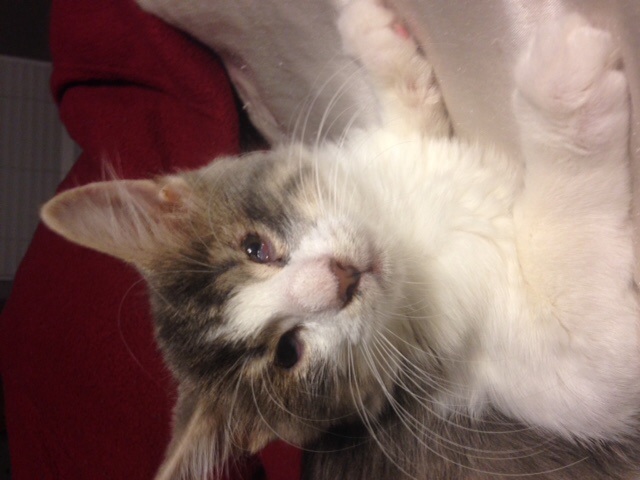 Organizer
Carlie Clingan
Organizer
Nashville, TN