Did you know that farmers use tons of plastics to grow fruits and vegetables?
For example, it takes a size of a trash bag of plastic to grow a box of strawberries. It is a long-established farming practice to use plastic mulch film on top and irrigation tubes at the bottom because it keeps diseases, pathogens away and retains water. But at the end of the season, it gets rolled up into a bundle of mess and it ends up in landfills. The reason why farm plastic has not been recycled yet is because it is dirty...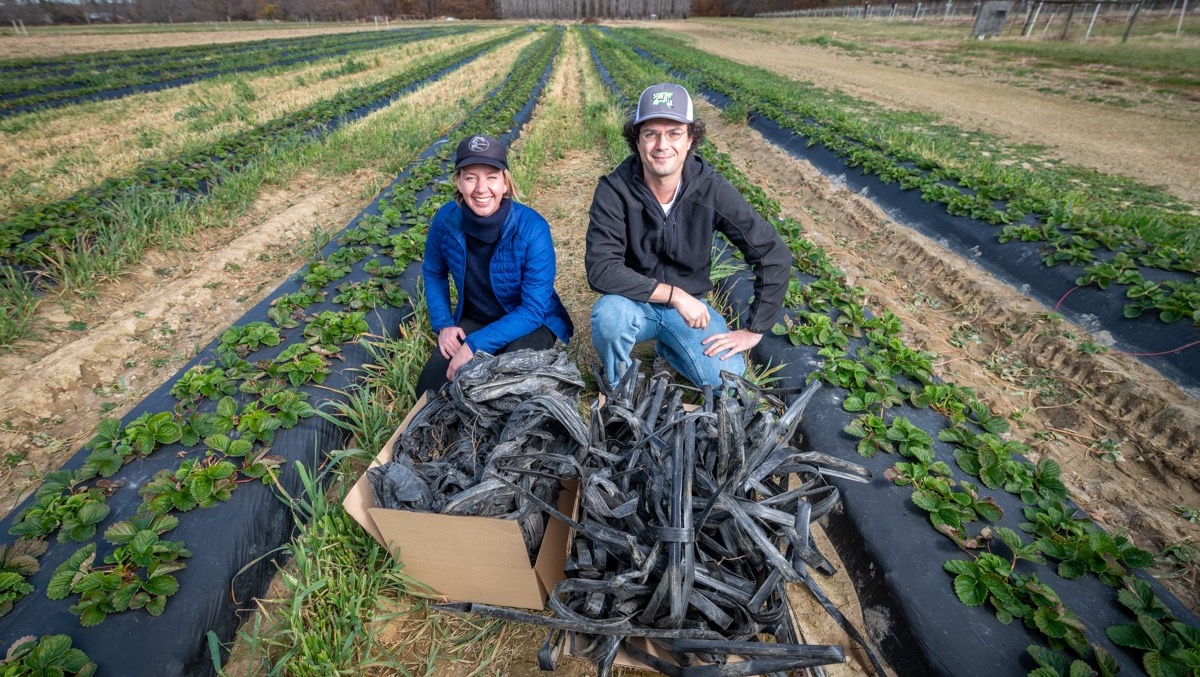 Thanks for checking out our page. My Name is Krisztina Christmon, CEO of Repurpose Farm Plastic and my friend and DIY enthusiast Benjamin Rickles is the CTO. He's been telling me for years how easy and straightforward is to recycle plastic: collect, separate, clean, shred, and. Ta-da. It has been his dream to build a small-scale plastic recycling machine. So when I needed someone to pull this project together I texted him. He immediately said: Heck Yeah!
We believe we figured out how to clean dirty plastics in an efficient way to be able to enter the recycling stream with the help of mechanical engineering students: Kenneth Watson, Nicholas LombelMax Boettinger, Matthew Wiley, Michael Yonas,  Devin Murray, Hunter Sloan and Amar Aulakh. 
We have a demo date in mid-May. So stay tuned! We are looking for funding to conduct a pilot study at the University of Maryland Research Farms. A case study would allow us to receive Government funding to set up a collection system and provide incentives for farmers in the state of Maryland. 
All we can promise is : we'll try our best. It is a startup. An expensive hobby. The ultimate dream is to create a closed-loop recycling system or to build a tiny house for everyone on the Easter-Shore out of recycled plastic. We will see as we progress. Keep up with us on  
Instagram
or at our
Website
. 
Every bit of waste we could save from the landfill is a step toward reducing the greenhouse gas emission that causes climate change.
Thanks for reading and considering donating! 
Organizer
Krisztina Christmon
Organizer
College Park, MD