Hello, dear friends of my dad.
As you know by now, my dad has passed away, on his beloved boat Malu, after two years of hard refurbishing work and then finally, thankfully, getting her out on the water for her maiden voyage.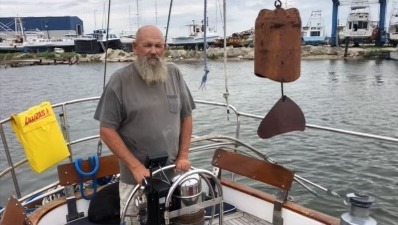 Dad and his partner Leslie put everything they had into that boat, and we have little at hand to cover the unexpected expenses created by his passing. We are looking for some financial help, especially for the costs of cremation, which are approaching fast.
That is why we have put together this GoFundMe page, as a tribute to and celebration of my dad, and all the lives he has lived with each of you. My dad meant the world to me; and I know he held a place in all of your hearts too. Thank you so much for any support you can provide.
Love,
August & Leslie
p.s. here are some of my Dad's favorite quotes and some photos for you to enjoy...
The day will come, when we'll wake up and realize that we've run out of time. Then the question becomes, did we do the things we'd always dreamt of doing? Don't wait for tomorrow.
Am I fixing the boat or is the boat fixing me?
Once we let go of all those things that we THINK are important, is when we're truly free
How much does it cost to restore a boat? All the money you've got.
Dreams don't die unless you give up on them
Organizer
August Dolan 
Organizer
San Francisco, CA