Help Cae Row the Atlantic for Cancer!
Join our cause!

We will support the Brazilian National Institute of Orthopedics and Trauma (INTO) in its research for a cure for Osteosarcoma, an especially aggressive variety of bone cancer. Our inspiration comes from the fight for the welfare of children and teenagers who have been diagnosed with Osteosarcoma.

We will tell stories in our blog of a few of these brave sailors and their lessons of making every day count as a means to promote cancer awareness. These stories inspired us to row across an ocean and give back!

Visit our website!
Follow us on Facebook!
Visit our blog!
Row, row, row (and give back)!

Row across the Atlantic Ocean with eight rowers set world records and support cancer research.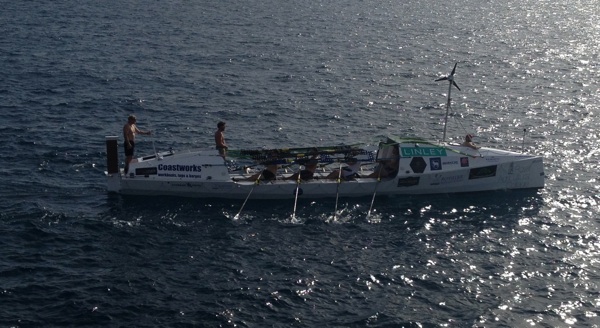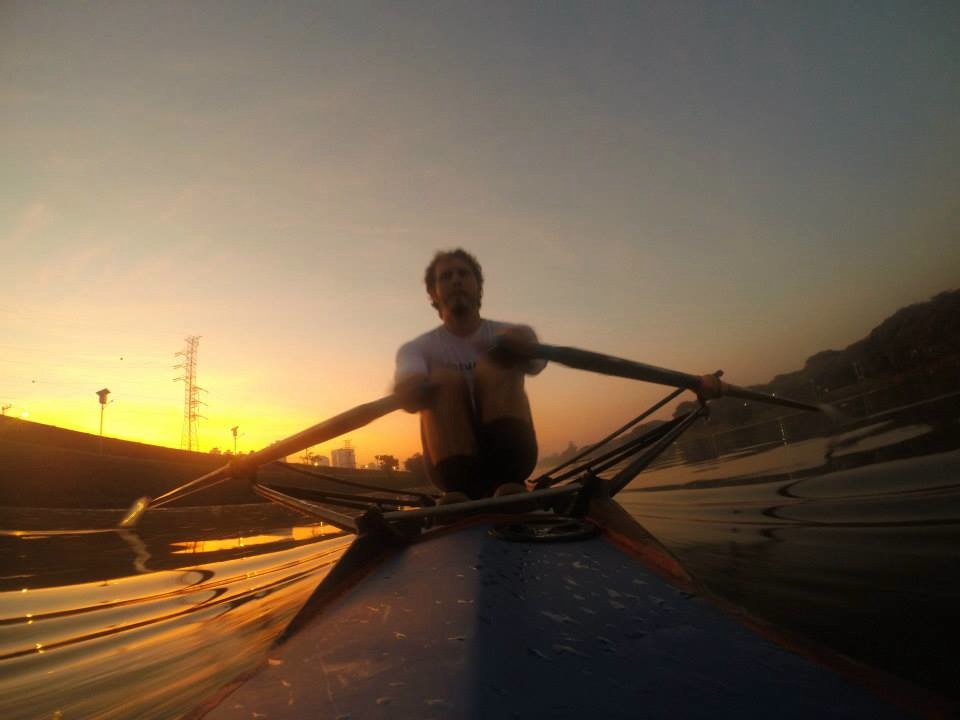 Meet Cae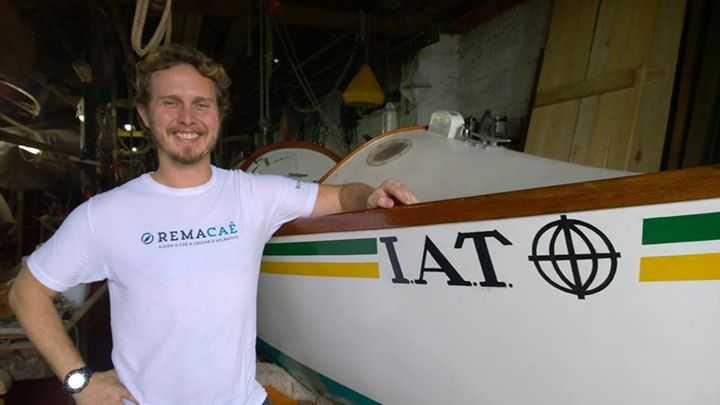 Born and raised in Rio de Janeiro, Caetano Penna Franco Altafin Rodrigues da Cunha, or simply put, Cae, is a 31-year-old rower, lawyer and entrepreneur. Cae has long combined his love for sports and for giving back. In his teens, he played soccer in well-known Brazilian clubs. He has more than ten years of experience volunteering with social projects focused on underprivileged and disabled children in Europe, Africa and Brazil, and founded The Library Tree, a program that helps local communities create libraries. At present, when he's not training for his row across the Atlantic—scheduled for late 2014/early 2015—Cae assists clients with M&A, finance and capital markets transactions in the U.S. and Latin America. He holds a master's degree from Harvard Law School and has attended corporate finance and investment management courses at London Business School. Cae was awarded scholarships by both Fundação Estudar and Instituto Ling and is a member of the Brazilian Corporate Governance Institute (IBGC). As a student at Harvard, he was featured in the documentary "Romance de Formação/Bildungsroman, 2011″ which chronicled the lives of four students around the world. For a trailer of the film and to learn more about Cae, visit:

Cae at Samba Soccer Ireland
Trailer of "Romance de Formação/Bildungsroman", produced by Matizar

See how it works

All money raised through our Crowdfunding will be donated to Into to help its research for the cure of Osteosarcoma. 

But after all what is Osteosarcoma?

Osteosarcoma is the most common type of bone cancer, and the sixth most common type of cancer in children. Although other types of cancer that originate elsewhere in the body can eventually spread to parts of the skeleton, osteosarcoma is one of the few that actually begins in the bones and can also sometimes spread (or metastasize) elsewhere, usually to the lungs or other bones. Currently, most teens with osteosarcomas involving an arm or leg can be treated with limb-salvage surgery rather than amputation. Recent studies have reported that survival rates of 60% to 80% are possible for osteosarcoma that hasn't spread beyond the tumor, depending on the success of chemotherapy. Osteosarcoma that has spread cannot always be treated as successfully. Also, a child whose osteosarcoma is located in an arm or leg generally has a better prognosis than one whose disease involves the ribs, shoulder blades, spine, or pelvic bones. Into is an intitution dedicated to researching the cure for Osteosarcoma.

Did you know?

Terrance Stanley "Terry" Fox CC OD (July 28, 1958 – June 28, 1981) was a Canadian athlete, humanitarian, and cancer research activist. In 1980, with one leg having been amputated, he embarked on a cross-Canada run to raise money and awareness for cancer research. Although the spread of his cancer eventually forced him to end his quest after 143 days and 5,373 kilometers (3,339 mi), and ultimately cost him his life, his efforts resulted in a lasting, worldwide legacy. The annual Terry Fox Run, first held in 1981, has grown to involve millions of participants in over 60 countries and is now the world's largest one-day fundraiser for cancer research; over C$500 million has been raised in his name. Learn more about the Terry Fox Foundation and get inspired!

Organizer