Refugio Escobar III Family Support
To all of Refugio's Family, Friends, Co-workers, and anyone who simply wants to help in the honor of this amazing man,



    Our Father, Husband, beloved Family member and dear friend, Refugio Escobar III, passed away Tuesday, 10-9-2018 due to injuries sustained in a major car accident. Refugio, better known as Fugie by all who loved him, leaves behind his Mother Paulita Godinez, his Father Refugio Escobar II, and his Sisters and Brothers. Fugie also leaves behind the true loves of his life who he absolutely adored, his 5 wonderful children, Laney 18, Elena 15, Jackie 11, Monica 9 and Refugio (Little Fugie) IV 7, his Niece Stephanie who he raised as his and Granddaughter Addie…….. and lastly, his soulmate and everlasting love, his beautiful Wife Monica. Fugie will be missed dearly.


    As the sole provider to his family, we are actively collecting funds to help this wonderful family of Fugie's who are in true need. Rather it be $1.00, $100, $1,000 or simply a share of this page, we appreciate every bit of your support and love for Fugie's Family in this most sensitive time of their lives. We can only imagine the pain their hearts endure and the challenges life will present ahead. Your thoughtful donation will be put to careful use and will help secure their most cherished family possessions, healthcare and college tuitions for their children.






    For all who knew Fugie, he was, and will forever live on in our hearts, as the most selfless person anyone of us have ever known. He was a devoted family man first, the most dependable peer, an infectious and caring leader, and made all of us who had the privilege of knowing him better people as a result. Fugie never spoke down about 'anyone' and always looked for the upside to any situation or person's personal interests. Conversely, you can't find someone who will speak down about Fugie, as EVERYBODY adored him!


A couple of great references to Fugie's lasting character...

  When talking with a close friend, knowing he has been taken from us, she said, "He only takes the good ones and he got a good one this time", her referring to God. This is what this incredible man truly was and will forever be known for. God selected another Angel to watch over all of us.

He once met a couple at a store he managed who frequented as "Customers". Over time and through building trust as any friendship begins, they became friends. Fugie learned they both were NFL fanatics and shared a favorite Team with him, the 49ers. He talked about one day taking them to a game with him, tailgating and sharing the whole experience. Fugi purchased 2 tickets and surprised them with them while he was at work one day. This was his form of an invitation. Reflect for a moment… WE, have all made easily broken promises like this for example, but Fugie didn't. These were Customers who became friends, through his BIGGEST heart of hearts, and HE delivered! This is what he did, day in and day out, for anyone. They are still close friends today and share the same grief we are all feeling.

In a text, another close friend eloquently put, "I so hope that wonderful man pulls through this, somehow", "He is a VERY, VERY special person". This is how Fugie was viewed by all of us, near and far. He reached so many and will continue as time moves forward.

Lastly, at the Hospital, Family and Friends came to say their goodbyes. Many have moved long distances, chosen different paths or just had things going on in their own lives that inadvertently distanced them. They still loved and cared as they would if they were near. They all came, sent messages/made phone calls and created posts if they couldn't. We shared stories and cried with each other. Fugie had an amazing/uncanny way of gathering everyone together. This was his way of saying goodbye to us, getting us all together in one building again. We can be sure his funeral will be an even more impactful memory in all of our hearts.






Fugie, We will forever feel the warmth of your kindheartedness and character. You will be eternally missed by all of us!




Thank you for joining US in support of Fugie and his Family.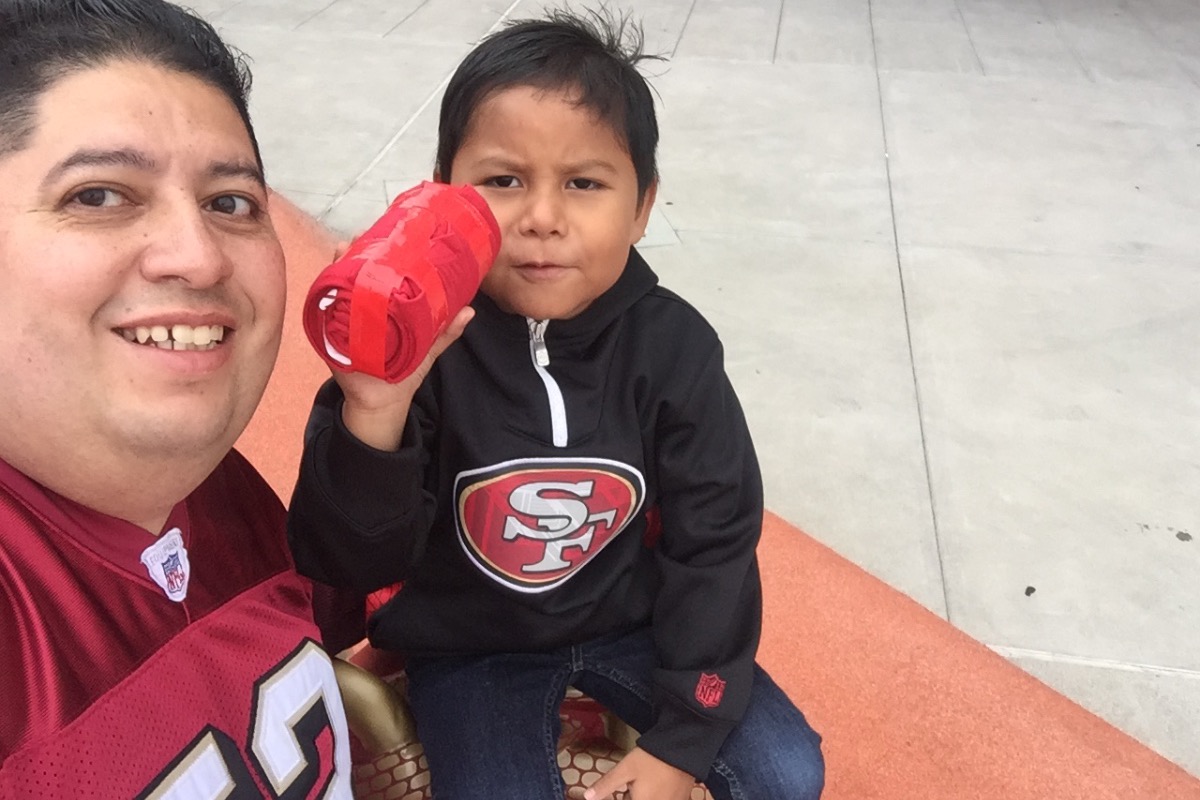 Organizer and beneficiary
Eddy Rowley Jr.
Organizer
Fresno, CA
Monica Escobar
Beneficiary