My little Reese needs surgery
Hello friends,
As many of you know on October 2nd I found a tiny little kitten next to my dumpster when throwing out my garbage. It seemed like fate because I had been thinking about getting a kitty friend to keep Skittle company while I'm at work. I was actually on petfinder.com looking at kitties two days prior and had mentioned it to my friend over dinner the night before.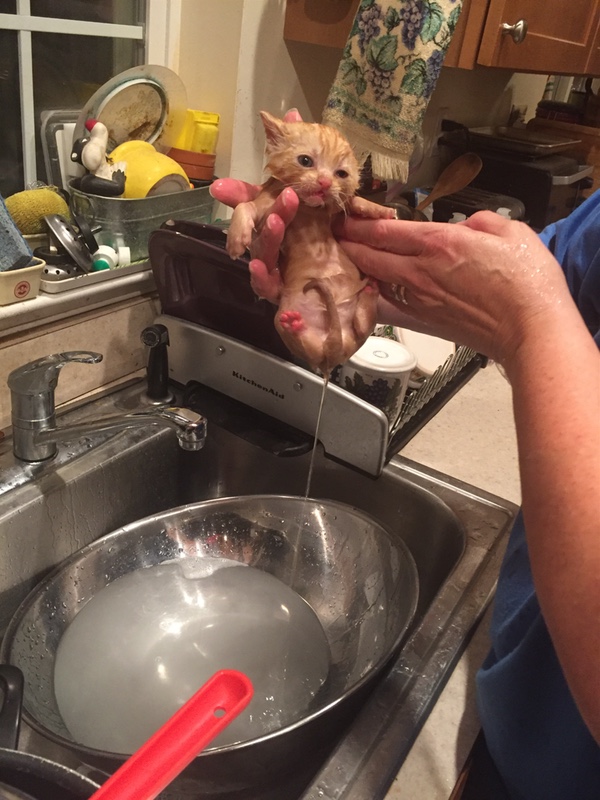 I knew nothing about raising a tiny kitten so I contacted Donna, a friend of a friend, who had recently fostered a 1 day old kitten. I brought her over and we estimated that Reese was about 4 weeks old. The next day I was able to get an appointment with Donna's vet because my vet couldn't squeeze me in and I needed to make sure Reese was healthy and Feline Luekemia and AIDS free, which thank goodness she was. Reese was given a relatively clean bill of health. She did have fleas and we assumed that she had worms based on the fact that she was an abandoned stray cat. She weighed in at 9oz and they estimated she was 3-4 weeks old. The odd thing is that the vet only noticed an anus, no vulva. We hoped that with time she would fully develop.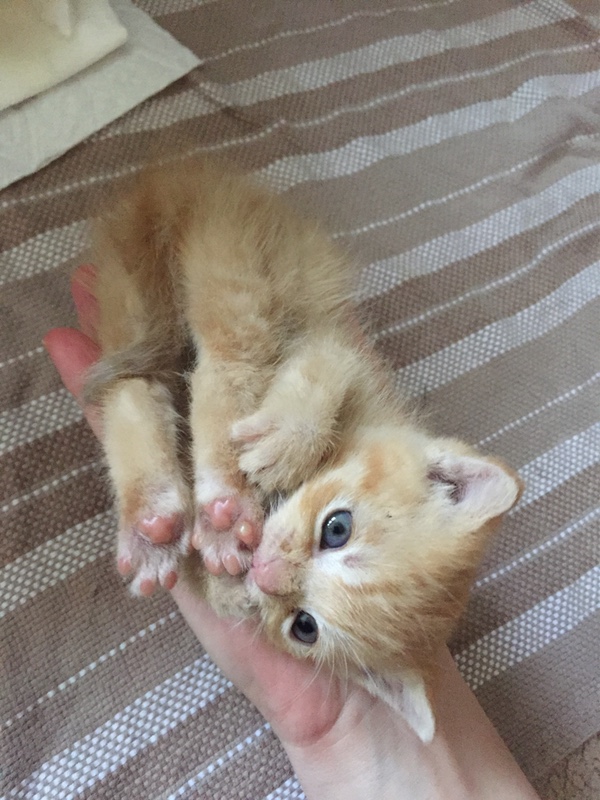 Life with Reese over the next few days was great. She loved to play and loved to cuddle. On that Friday the 7th I was able to get an appointment with my vet for no reason other than I wanted my own vet to see her. He also gave her a pretty clean bill of health and upon closer look found that Reese does in fact have a vulva but it was very small and close to her anus. My vet also hoped that with time she would be able to develop fully. The following day (Oct 8th) after dropping off a stool sample to the vet and running a few errands I came back home to get Reese ready to go to Donna's (her foster/Godmother) house for 2 days so that I could go to my friend's wedding. I took her out of the cat carrier that I had her in and she fell over; she was physically unable to stand up. I immediately went into panic mode and rushed her to the nearby animal hospital. On the ride over she was basically unresponsive and I thought she was dead while I held her in my arms and rushed to the hospital. It was the scariest hour of my life. Reese was diagnosed as hypothermic and hypoglycemic. She was dehydrated, her body temperature dropped, her blood sugar dropped and her weight dropped from 9oz the previous day to 6oz. Reese had to stay overnight until all her levels returned to normal. She was released the next day with strict orders to take her temperature and weigh her everyday and to make sure she ate every 2-3 hours. We were told to follow up with our doctor in 2 weeks.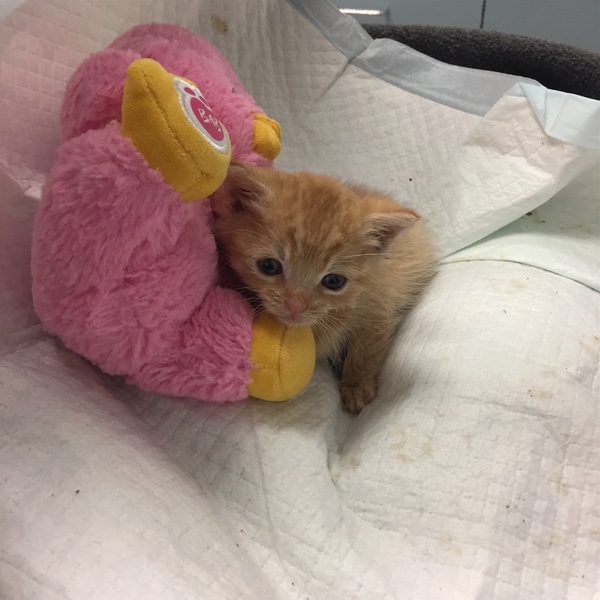 On Wednesday October 26th we had our followup with my vet. At first glance she was similingly doing great. She was gaining weight daily and was up to 1lb. But upon closer look he noticed that what looked to be her very agitated anus was actually her vulva. It was ulcerated due to potty residue that was in the area. I knew Reese had some potty issues, mostly that there was always residue and tended to have some leakage. Not knowing any better I thought that was normal for such a young kitten and just did my best to keep her clean by giving her what I called "butt baths" for her "yuck butt". My vet asked me to watch her when she went to the bathroom just to be sure of where she was excreting from. That night I watched Reese go potty and low and behold she was not excreting from her anus but from her vulva. I called my vet the next day and he referred me to Oradell Animal Hospital in Paramus.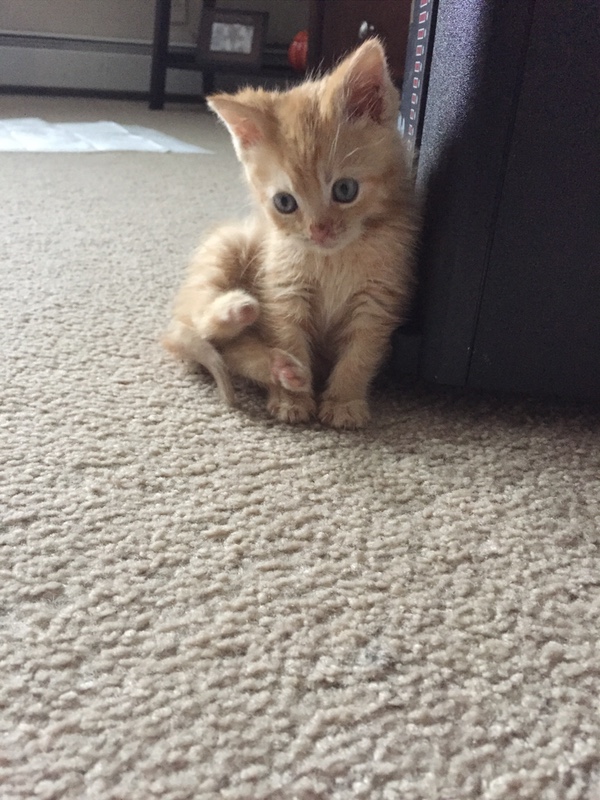 And that leads me to today, 1 month since finding my sweet little kitty. We had Reese's appointment at 9:40 this morning and found out what we dreaded, that she would need surgery to correct her "plumbing" issues. While it looks like Reese has an anus there is actually no hole to allow her to excrete her waste. Luckily her body was able to make a fistula (a hole) that opens from her colon into her reproductive tract allowing her to excrete out of her vagina. Without this fistula she would have become septic and died. The surgery will be to make an opening in her anus and to close the fistula. Unfortunately it may take more than one surgery to fully correct her issues. The vet gave me a ballpark figure of around $3,000. I will do whatever I need to do to raise the money to help my sweet little kitty. And with that I am asking you, my friends and family to help me help Reese. Any amount you can donate is greatly appreciated. It will all go towards Reese's surgery, pre-op & post-op appointments, prescriptions, etc. If you can't donate please just share our story in hopes of getting Reese's story heard. She's a happy, playful, cuddly little kitty who has captured my heart and deserves a great life. Thank you.

Organizer
#1 fundraising platform

People have raised more money on GoFundMe than anywhere else. Learn more

GoFundMe Guarantee

In the rare case that something isn't right, we will refund your donation. Learn more

Expert advice, 24/7

Contact us with your questions and we'll answer, day or night. Learn more