Redline is dying and needs your help!
#savequeervenues

The DTLA LGBTQIA+ community is small but mighty and our nightlife has always been much more than a place to drink. They are spaces where we can come together as community, as a family. Often , we as a community do not have the comforts of being ourselves and our bar scene has become a home where we can just BE!    
Oliver Alpuche, my dearest twin brother, created a space for the community where everyone was welcomed. Over 7 years ago, he set out to open REDLINE, a bar that would not only be a safe space for the Eastside's queer community, but would also be more accessible and inclusive. From our own experiences as kids, we would take an hour and a half bus ride from Highland Park (long before it was the highly sought after, popular place it is today) to West Hollywood to be part of our community. 
REDLINE opened on July 14th 2015 alongside PRECINCT and Bar Mattachine that same year, joining the long standing New Jalisco Bar creating a larger queer safe haven in DTLA. After he opened REDLINE, Oliver founded  DTLA Proud, a 501c3 non-profit,  focused on elevating  everyone's stories, spreading optimism, growing our community and expanding the definition of diversity.  This has helped develop and nurture the unique and vibrant culture of the city we love. 
We already lost Bar Mattachine in 2018 and now we are in jeopardy of losing Redline. Please help us  save REDLINE. It is not just to save a bar, but a venue that has been home to many of us, from aspiring drag performers to seasoned professional Drag Artists, up and coming LGBTQ+ comedians and actors to an incubator for community forums and action groups. 
Hoping that Redline can reopen soon, Oliver has taken out large business loans to cover expenses while the bar has been forced to stay closed since last March. The moratorium on rent is ending this month. Since there has been NO government relief for business leases, he will have to  pay all of the back rent and Redline is  still unable to open its doors due to the current health mandates.  It is not clear when the mandatory shut down we be lifted, and Redline is on its last breath. 
If you know my brother, he is always willing to do whatever he can for his community. He poured his life and soul into creating Redline & DTLA Proud. 
As  1st generation immigrant children, we did not come from much, but my brother is a model of what success looks like--passion and love overcoming the odds--and now we will lose a piece of our community if we don't act soon. 
He has been a champion for both the LGBTQIA+ community, as well as building culture and representation in DTLA for over a decade and it's our time to be his. 
We understand times are difficult for all, but any contribution would mean the world. Please share with your friends.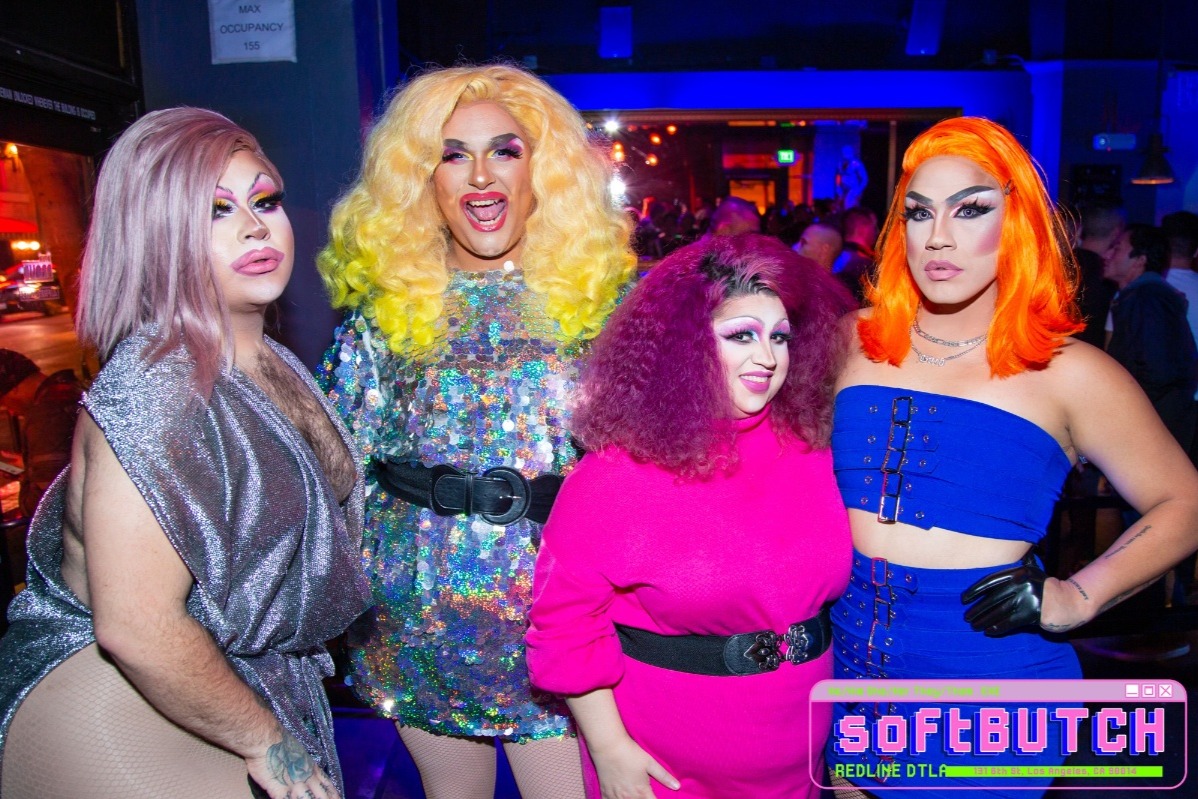 I'm Dominic Alpuche, twin brother to Oliver Alpuche owner and operator of REDLINE. We were both were born and raised in Los Angeles (Highland Park), CA .  All funds raised will be given directly to REDLINE to assist with the ongoing monthly expenses the bar is incurring during closure including back rent, insurance fee, city fees, and utilities.  In addition, the funds will be used to accommodate any restrictions placed on the business as we anticipate a slow partial opening for the foreseeable future.
Fundraising team (3)
Dominic Alpuche
Organizer
Raised $162 from 6 donations
Los Angeles, CA
Oliver Luke Alpuche
Beneficiary
Oliver Alpuche
Team member
Raised $1,194 from 12 donations