Therapy for 8 underprivileged kids in South Africa
To celebrate Maxim's 8th Birthday, this fundraiser will help 8 children receive therapy for the next 12 months.

The Red Balloon Foundation raises funds to help underprivileged special needs children in South Africa to receive Neurological rehabilitation.
.

Having a child with brain damage can be a terrifying and dark journey. Even more so for parents who do not have the means to help their child. Through ABM NeuroMovement and Cortical Visual Impairment Interventions the Red Balloon Foundation gives these families hope. Helping their children become the best they can be and coaching the families on how to create a positive environment where their child can learn and thrive.

Meet Maxim, our reason for starting the Red Balloon Foundation:



Maxim was born with a severe in-utero infection and diagnosed with Quadriplegic Cerebral Palsy and Cortical Visual Impairment. 
"Although his brain damage was severe we knew we would do anything to help him live his life to the fullest. We were lucky enough to have the resources, friends and family to help us, both emotionally and financially, to give him the best chance at beating the odds."

Raising a child with multiple disabilities is very expensive and this is not something all families can afford. There are thousands of special needs children in South Africa whose parents have no access to any support or therapy.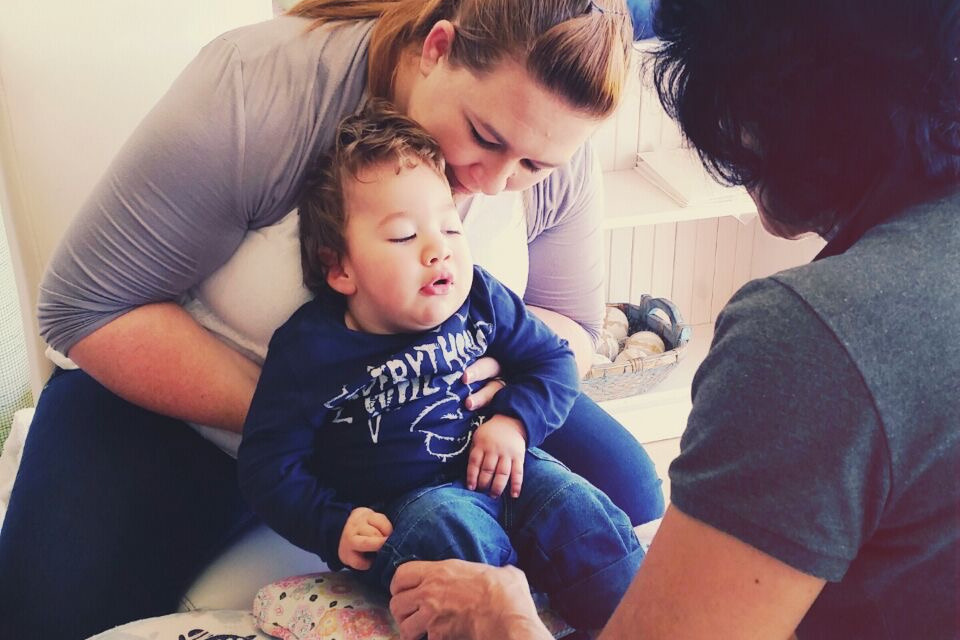 "We spent many hours doing ABM NeuroMovement with Maxim and he thrived. We saw the hope that there was for him to improve and learn and be happy. Although we were told that he was blind due to his brain not being able to interpret what his eyes were seeing (Cortical Visual Impairment), he did learn to see as we were able to implement many CVI strategies - taking advantage of the brain's ability to change. He was just starting to look at and follow red objects."

Then on 1 September 2016 the unimaginable happened. Maxim very unexpectedly passed away due to kidney failure, just one month before his 3rd birthday.

At Maxim's funeral we released 1064 Red Balloons to celebrate every day Maxim spent with us.



On Maxim's 4th Birthday, to honour his memory and help as many children as possible get the chance they deserve to beat the odds, we  launched the Red Balloon Foundation to raise funds for Neurological Rehabilitation through NeuroMovement….

"Because every child deserves a chance!"

This year, on 3 October 2021, it would have been Maxim's 8th Birthday! Our wish is to raise enough funds for 8 children to receive ongoing ABM NeuroMovement sessions and CVI interventions for a full year.

Meet some of our Red Balloon Foundation warriors who will be helped by your donations:


For every $1400 we raise one child will be able to receive a year's ABM NeuroMovement sessions (40 Sessions)



To be truly helpful to the children and their families, we back off from trying to make the child do what s/he can't do and recognize the fundamental role the child's brain plays in learning and refining new skills. 

During Sessions the practitioners:

•       Utilize positive brain change to create new connections in the child's brain through the process of brain plasticity. 

•       Provide the child's brain with the information and conditions to grow, develop and thrive. 

Parents are guided on how to connect with their child and provide their child with the greatest opportunity to develop skills and a strong sense of self, to feel good about themselves and to have the ability to continue to learn and grow with a genuine sense of accomplishment and pride.



You can learn more about each of these children and how we help them on the Red Balloon Foundation website 

or follow their progress on our Red Balloon Foundation Facebook Page 

Watch our video to meet Maxim and some of the families whose lives he has changed
Fundraising team (5)