Rich Borden's Recovery From a Massive Stroke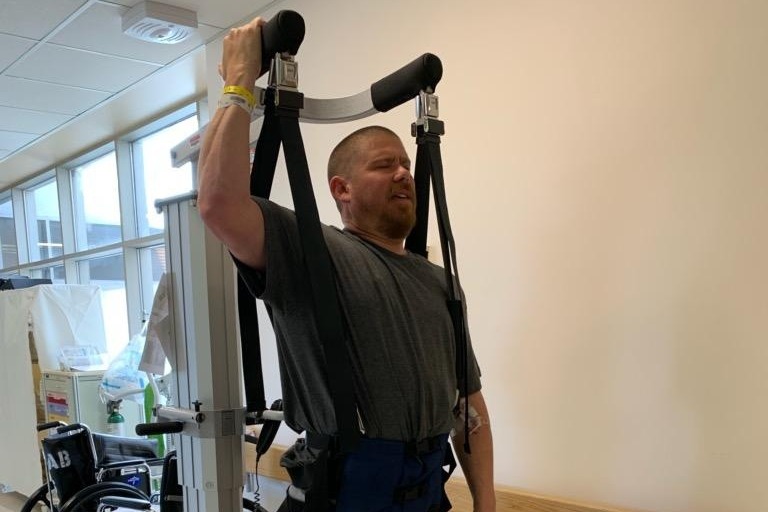 On April 5th, Rich was performing his normal work duties when he felt odd. He heard the sound of something crackling in his ear. Without hesitating his Uncle asked him if he was feeling okay and insisted he be seen by a doctor.
Upon arriving at the hospital the doctors had informed him and his family members that he had suffered a minor stroke. Shaken to the core, his battle just started. Rich suffered a major stroke later that night that would leave his family and friends clinging by his side praying for his recovery.The doctors indicated that the clot location was in his brain stem. And chances of someone living through this type of tragedy were 20%. If he did survive this, things like eating,talking and daily activities would be severely limited. Although he has made progress, Rich is struggling with the burdens and responsibilities he carried as the breadwinner of his home.
The lack of insurance has caused the hospital to pressure a discharge. He still has no movement in his left arm and cannot walk. He will be in a wheelchair for an undetermined amount of time.
The God loving family they are, they pray that God will provide strength, comfort and healing. In the bible Joshua 1-9 says: " Have not I commanded thee? Be strong and of a good courage; be not afraid, neither be thou dismayed: for the Lord thy God is with thee whither soever thou goest." This family has shared many trials but this is by far the hardest. Any amount that can be given to this family to help ease this struggle would be greatly appreciated. Thank you, and God Bless.
Organizer and beneficiary
Jason Lane
Organizer
Reno, NV
Richard Borden
Beneficiary