Recoup money stolen from a priest
Father Gerard Desmond is an 70 year old Irish Columban missionary Priest who has spent his life working  with the poorest people. He is currently stationed in the parish of Christ the Liberator in the slum district of San Juan de Lurigancho, outside Lima. Fr Desmond was ordained in 1969 and he's been in Lima, Peru for the last twenty years.
On April the 28th, Fr Gerard Desmond drove to a bank in Lima to withdraw money. It was to pay the wages of builders who were working on the completion of the only primary school in the district. He withdrew the equivalent of $2,000 (€1,655).
He drove back to the parish and as he got out of his car to open his steel front door, a car stopped behind him, and three men, two with guns drawn, demanded the money that he had withdrawn.
Fr Desmond refused to hand it over, not wanting to part with parish money and tried to fight them off. So they hit him on the head with the revolver butt and shot him in both legs above the knee. Luckily the bullets went through the fleshy part of his thighs and hit no bones or arteries and lodged in his front door.
A man working on a building site nearby, an ex-policeman from Venezuela, saw what happened, rushed to him, bandaged his wounds and drove him to the nearest hospital.
The priest received fourteen stitches to his head and several more on the leg wounds. A few days after he was released from the hospital he went to the States to recuperate with family. Fr Gerard is doing well and preparing to return to his parish.
Any money raised will go to the Parish to pay the builders and any surplus will be spent on improving facilities in the school.
We, and those who live in his Parish will be extremely grateful for any money raised.
Thank you
This is where Fr Gerard lives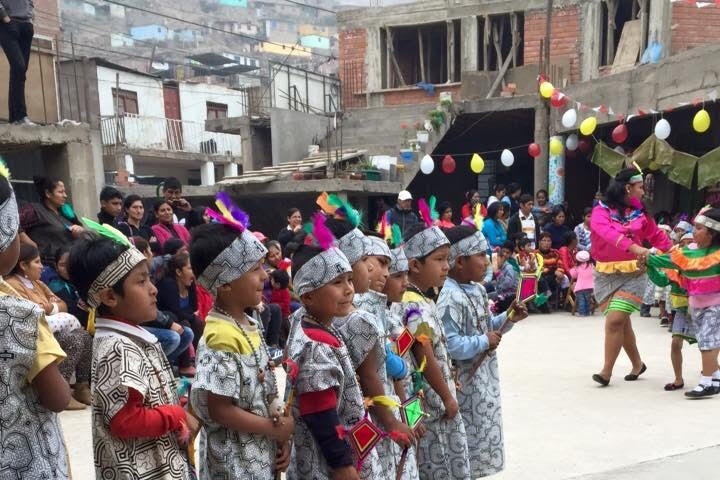 The children at the primary school putting on a show
Myself and Fr Gerard Desmond
links to news articles:
News article
News article
Organizer and beneficiary