Reconstruction of Notre Dame Cathedral
Breaking News : Video and photos posted on social media showed flames engulfing the Notre Dame Cathedral in France, before both the ceiling and the spire collapsed. The Notre Dame Cathedral is the most important Catholic location in France, bringing in over 13 million tourists each year. The cause of the fire is currently unclear.

This GoFundMe will be used for any reconstruction expenses that the Archdiocese of Paris undergoes. ALL FUNDS will be given to the Catholic Church.




"It's an emotional scene. People stopped and watching this monument which will most likely never be the same burns right in front of our eyes," said James on France 24. Pray for our Church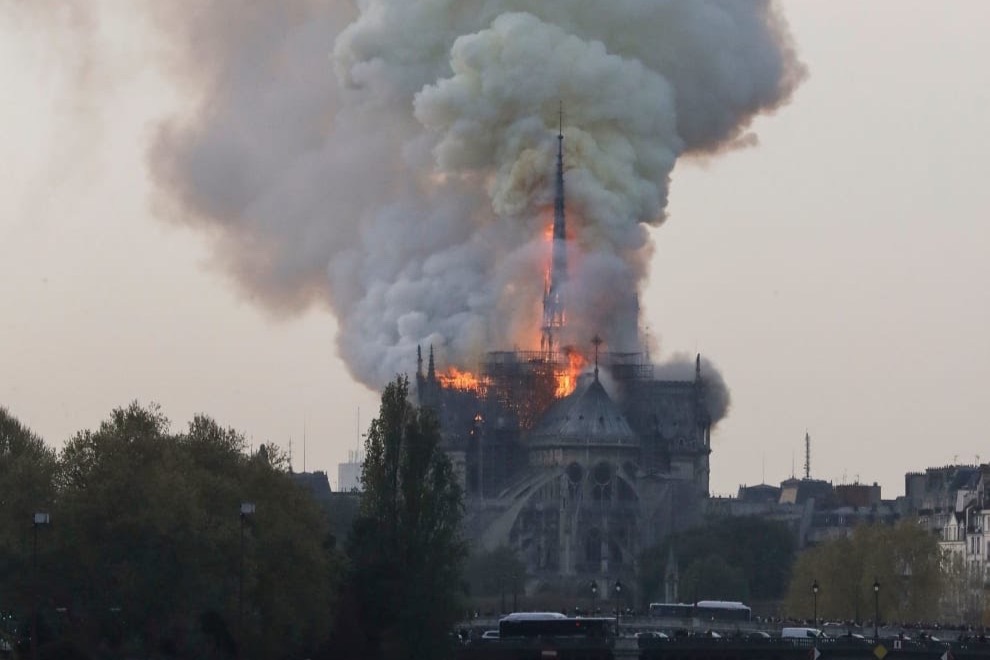 "Fear not, for I am with you, be not dismayed, for I am your God; I will strengthen you, I will help you, I will uphold you with my victorious right hand." -Isaiah 41:10


For any questions regarding this fundraiser please contact: [email redacted]
Please share this GoFundMe on your social media platforms. If you have any other questions or would like to join our fundraising team do not hesitate to contact us. God bless!

Information:
We are Catholic Connect LLC from The Woodlands, TX and we will be giving the money fundraised to the Diocese of Paris . For tax purposes we need to prove that the money went to this Diocese so we are not taxed on this money. We will be posting updates with detailed descriptions when we give the funds to the Diocese of Paris.

The thing that ties Catholic Connect and the Diocese of Paris which we will be giving to is that we are  both Catholic and wanting to help the Diocese of Paris after the terrible incident that occurred. We will be withdrawing the money to our bank account and redirecting the funds to the Diocese of Paris. We plan on doing this by delivering a check from our bank account  to the Diocese of Paris.

Fundraising team (6)
Richy Orozco
Organizer
Raised $1,071 from 34 donations
The Woodlands, TX
Brian Edwards
Team member
Raised $50 from 1 donation
Cleider Cordero Guzmán
Team member
Raised $10 from 1 donation
Gia Chacon
Team member
Raised $10 from 1 donation
Austin D. Quick
Team member
See all