Rebuilding Schools after Cyclone Pam
On Friday 13th March 2015, Super Cyclone Pam hit the small island nation of Vanuatu destroying many villages across a number of islands, leaving the infrastructure and the people devastated and without homes.
With roofs gone, no drinking water, no power, no food, roads blocked and/or completely demolished, bridges down and fallen trees everywhere, people need assistance to get back to their daily life where children go to school, parents go to work and there is a dry place for them all to eat and sleep.
Four women, who all had a connection with Vanuatu, decided to do something about it and they set up SHaRM  (Steph, Helen, Robin and Marg) with the aim of rebuilding as many schools and kindies as possible so the children impacted could have access to an education.  As it turns out, these structures can also serve as a place for communities to safely gather when there is another extreme weather event. 
About a year after we started, Marg retired to Adelaide and Stu and Deb Friend joined our team.
Our aim is 'BUILDING A BRIGHTER FUTURE FOR VANUATU'S CHILDREN'.
We have been extremely grateful for the contributions we have received through this site, family and friends, organisations we partner with such as Rotary Clubs in Australia and New Zealand, Victorian CWA and people who donate prizes for our fund raising activities.
We have established a pretty good formula for delivering projects - Steph liaises with donors and the Vanuatu Ministry of Education and Customs Department, develops the proposals, works through the financials and compliance and finalises the reports. Cyrille Mainguy (local engineer) puts together the plans and ensures the buildings meet cyclone and earthquake codes. Stu manages the project delivery by setting up the team (we partner with local communities), getting the materials (which sometimes includes the food for the workers) and overseeing the work. Deb gives her time to support Stu and other SHaRM activities. Robin and Helen focus on fund raising  and  sourcing items for the kids and buildings.
WHY SHOULD YOU SUPPORT US? Because we get the job done with no payments to any 'middle men' and just sheer determination and adherence to transparency and our objective. The 'proof is in the pudding' and you can see below some of SHaRM's achievements.
Right now we need to raise aud30,00 for a new toilet and shower block at Manua Central School where the school population has risen from 250 to 600 in 3 years with 25 teachers as well. They currently have only 2 toilets! We have already raised half of this money but the children and staff are desperate for this to be built and we need your help please.
While you can find a lot more information on the SHaRM website (www.sharmfoundation.com) here is a brief update on the projects we have delivered to date through your generosity-
2017-18:
New school building+ refurbished existing school building at Takara Primary School; Rorondo Preschool at Maewo Island (our first project on another island and one which is also supporting evacuees from nearby Ambae where the volcano erupted); new toilet complex + building repairs at Mele Kindergarten.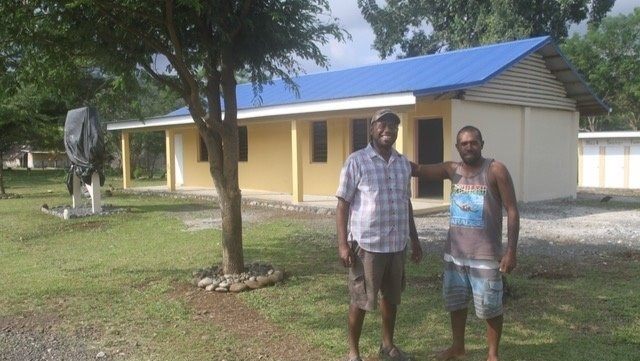 2015-16: 
New Aim Yee Kindy at Mele Maat village; Library and Teacher Centre+4 new classrooms+toilet refurbishment+rebuilt headmasters house at Suango Mele Primary School;  Classrooms and Teachers Centre at Manua Central School; Roof and window replacement at Vila North Primary School; Classrooms + Library area at Mangaliliu Roau Primary School; Uniform distribution of aud750,00 to over 145 schools; Teacher Computer Introductory Training at Millennium Imere Junior School and Vila North Primary School.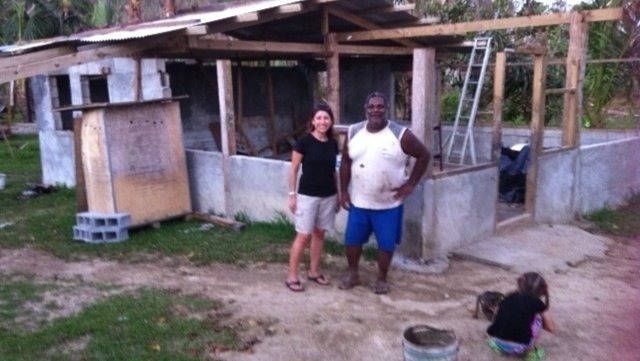 PLEASE DONATE TO HELP THE PEOPLE OF VANUATU REBUILD
Please donate money now to help us rebuild these vital facilities for the children of Vanuatu.
Every bit helps –even a donation of $25 will make a difference - your daily coffee money for a week!
And you can have the peace of mind that the admin fee charged by 'Go Fund Me" (the site processing your donation) is only 5%.
This means, 95% of your donation will do directly to helping the citizens of Vanuatu rebuild.
So please open your hearts to the people of Vanuatu and donate now.
Thank you so much for your support.
SHaRM - Stephanie Neilson, Helen Collier-Kogtevs, Robin Culph and Stu and Deb Friend.
P.S. Have you booked your next holiday?
It would be great if you travel to Vanuatu for your next holiday as tourism is their major industry and employs so many Ni Vanuatu people. After such a devastating cyclone it takes a while for the economy to recover and you visiting their beautiful country would be much appreciated.