Rebekah (Moore) Bichsel's Miracle
The Girl
First, and foremost, Rebekah is a child of God who travels nationally and internationally with her husband, Bradley (know as "Brad and Rebekah"), leading people in worship of the most high God.  Worshipping God is her passion.  She is also our child, our daughter, and the mother of two of our grandchildren, ages two and six.
Brad and Rebekah are also heavily involved with Watoto Child Care in Uganda preparing young musicians for music ministry.

   The Issue
After discovering a hard spot in her abdomen, Rebekah was diagnosed with liposarcoma in late January (2018).  We learned this is a very rare and dangerous form of cancer with 50 variations.  This soft tissue tumor is estimated to weigh five pounds and measure 11" long.  It would be essential that it be removed as soon as possible.Because it is so large, its' removal poses risk to several of Rebekah's organs.
Surgery to remove the tumor is scheduled for April 23, 2018.  Rebekah and Brad will be going there the previous week for further testing and surgery preparation.  It is expected she will be able to leave Houston on May 4.  In all, she will be in Houston 17 days.  This will be followed by several months of recovery and then, on-going annual care.
   The Miracles
Rebekah loves God and has placed all her hope, faith, and trust in  Jesus Christ for her spiritual and physical salvation.  We, as well as Bradley and his parents, Pastor Ted and Phylis Bichsel of Smithtown, NY, and our families stand with her.  We, and thousands of others in countries around the world have prayed with her and for her to be healed by God's almighty hand.  We have already witnessed the results of all this prayer and His power working in her life and situation:
1) She needed the best surgeon she could get.  God opened the door to one of the
premier cancer facilities in the world
, M. D. Anderson Sarcoma Center in Houston, TX.
2) An operation to extract a tumor like this, including the biopsy, follow-up care, and chemotherpy, would have cost well over $400,000.  At first, her health insurance company resolutely refused to cover any costs outside of their state of residence.  Through a series of events,
they are now paying nearly all medical costs
, plus $10,000 for travel.
3) A biopsy of the mass revealed the cancer to be contained to the mass itself and had not invaded other body areas.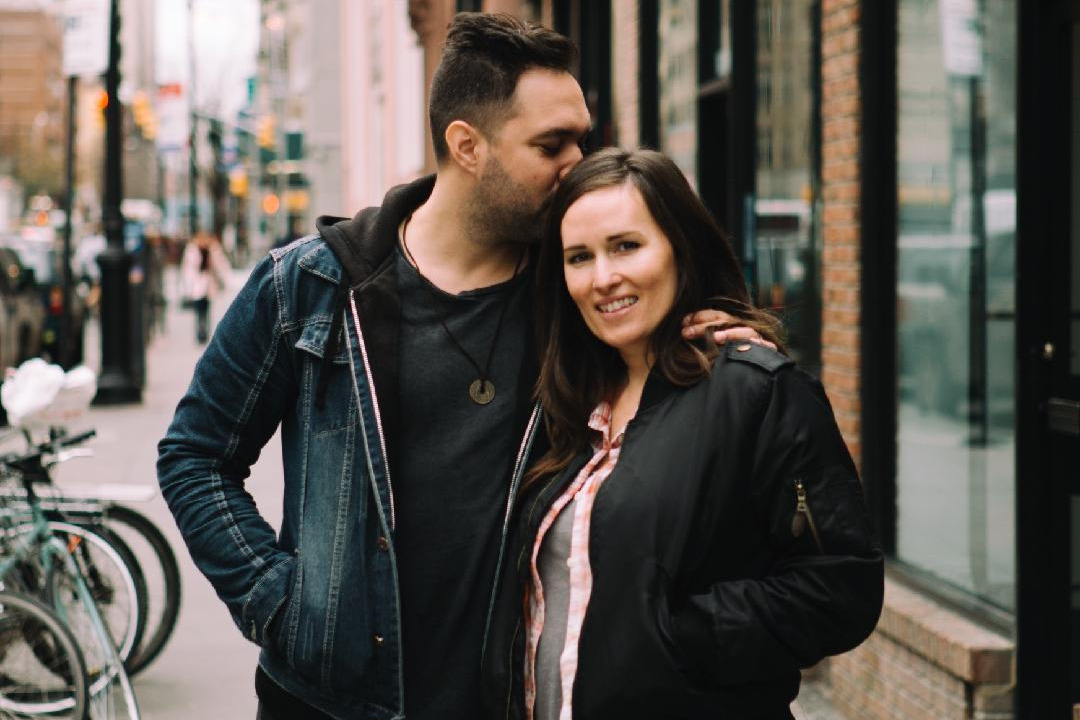 The Need

We are so thankful for those who share our burden and have asked, "how can we help?"  Here's how:
Pray
that God will protect Rebekah's organs and no complications will result from the surgery. 
The tumor has now been verified by medical specialists.  However, we are trusting God, praying and believing that He will perform another miracle and completely destroy and remove it!  What a glorious testimony and powerful ministry will result!
Please stand with us and continue to
pray
that God will do it!
Many friends and family members have spontaneously given from their hearts to help Brad and Rebekah meet the financial demands of this need
without any solicitation
.  For these friends, we are humbly and deeply grateful.
Yet the need is greater.  Transportation, lodging, meals, and other related costs have already passed the $4,000 mark and will go well beyond what the insurance company has allotted and friends have given thus far. 
Frequent travel to and from Phoenix, a 16-night Houston stay for the family during surgery, rental vehicles, food, non-covered medical expenses, etc., are all costly.  In addition, the loss of personal income during Rebekah's recovery time makes meeting their regular month to month financial obligations a challenge.
All of this pushes the cost an additional $20,000 beyond what is covered and has been gifted.  Surgery is scheduled for April 23 (2018), so the need is at hand and quite urgent.
Your prayer and financial support for our daughter would be greatly appreciated.  We know that our faithful Father, who has already brought several miracles forth, will complete this work and heal our girl.
Above all,
we ask for your fervent and continual prayers for Rebekah
.
Thank you in advance and God bless you,
Rick and Debbie Moore
Ted and Phylis Bichsel
Brad and Rebekah online:
bradandrebekahmusic.com
Facebook: brad & rebekah
Become the first supporter
Your donation matters
Organizer
Rick Moore
Organizer
Broyles Island, TN