Reagan - Chromebooks Challenge
Share this campaign to Facebook to help Reagan get Chromebooks!
John H. Reagan High School is one of 9 schools using GoFundMe to help provide Chromebooks for their students as a part of the GoFundMe Chromebook Challenge. Until March 22nd, we are competing to see which school can get the most Facebook shares from this GoFundMe campaign.
- The school with the most Facebook shares will receive 100 Chromebooks.
- Every dollar donated to this campaign will be used to purchase Chromebooks. GoFundMe will match the first $5,000 donated to this campaign.
- Please help spread the word by sharing the campaign to Facebook and donating whatever you can!
__________________________________________________________________________________
Eight years ago, our school almost closed. We had gone through 8 principals in 10 years, lacked accountability, and were nearly shut down. This year, we are celebrating our 50th anniversary and are thrilled to tell you how our early college high school has made a momentous transformation. Will you join us in continuing this transformation?
Reagan affords our kids the unique opportunity to take up to 60 college units before they graduate. Our amazing and sacrificial staff do everything they can to help our students use education to rise above their poverty. My teachers receive the kids, work through all that comes to school with them, and then challenge them academically.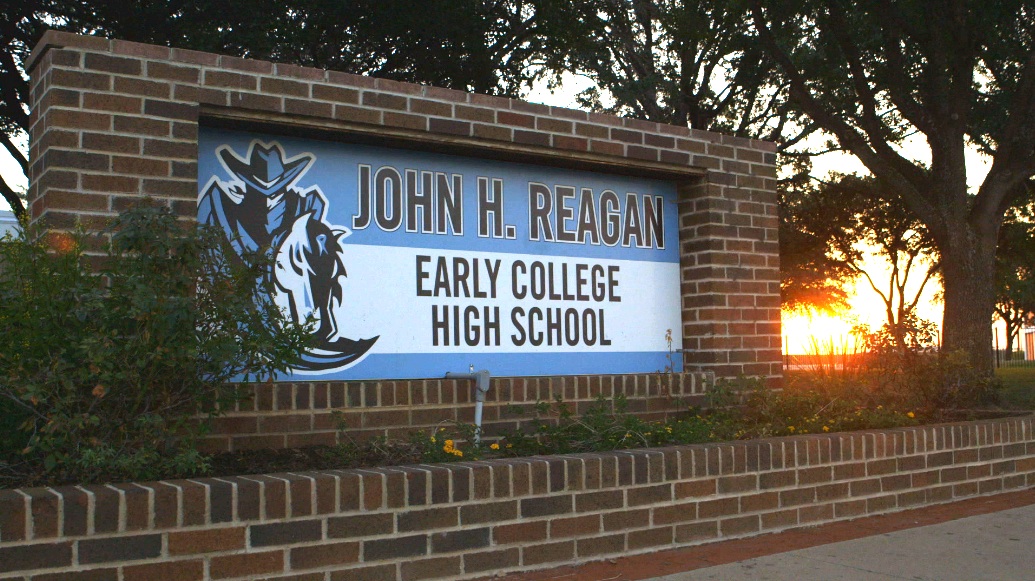 The next wave of improvement for our school is in the area of technology. We need to make our kids into global citizens who can compete with students who have had more opportunity in their lives. Because they lack Wifi and technology at home, we need to educate Reagan's students on the virtual environment while they are at our school. We currently have 250 students enrolled in college courses who don't have a computer at home to do their schoolwork. Without Reagan's technology, some students may never understand the resources available to them online, much less complete their coursework.
Various departments have access to our current tech. For the most part, these devices are only available in our robotics, Advanced Placement, and college courses, so many students are missing out. Our entire English department shares 3 carts of laptops and is really integrated into Google classroom. However, our devices are outdated - it would be really great to have laptops that do not take 15 minutes to boot up! We also have a few MacBook carts and sets of iPads that are shared between our staff, but we only have enough for 4 classrooms at a time. The Social Studies department shares 2 carts of iPads and 3 carts of laptops. This means that only half of that department has access to technology - and that's when all the devices are actually working! And, sharing these carts means our staff have unreliable access to equipment, which is every teacher's worst dream come true when it comes to lesson planning.
With nearly 1300 students, our current resources just don't cut it.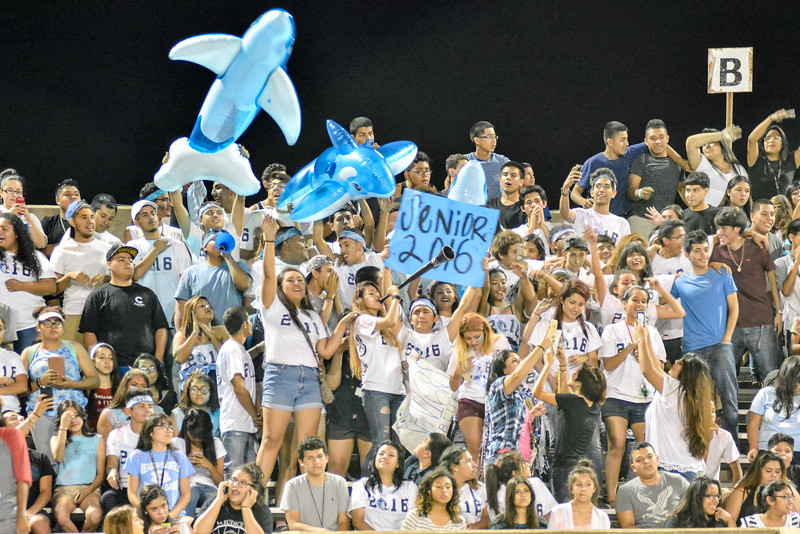 Despite our challenges, we have much to be proud of. In 2015 we achieved a distinction in Social Studies for the first time in any subject since 2011. We expect excellence and our students respond to that. Our teachers go the extra mile, and so our kids do the same. Check out this incredible video from our AVID 2015 students - just look at what they have achieved and how many of them are college-bound!
Help us continue the story of Reagan's transformation.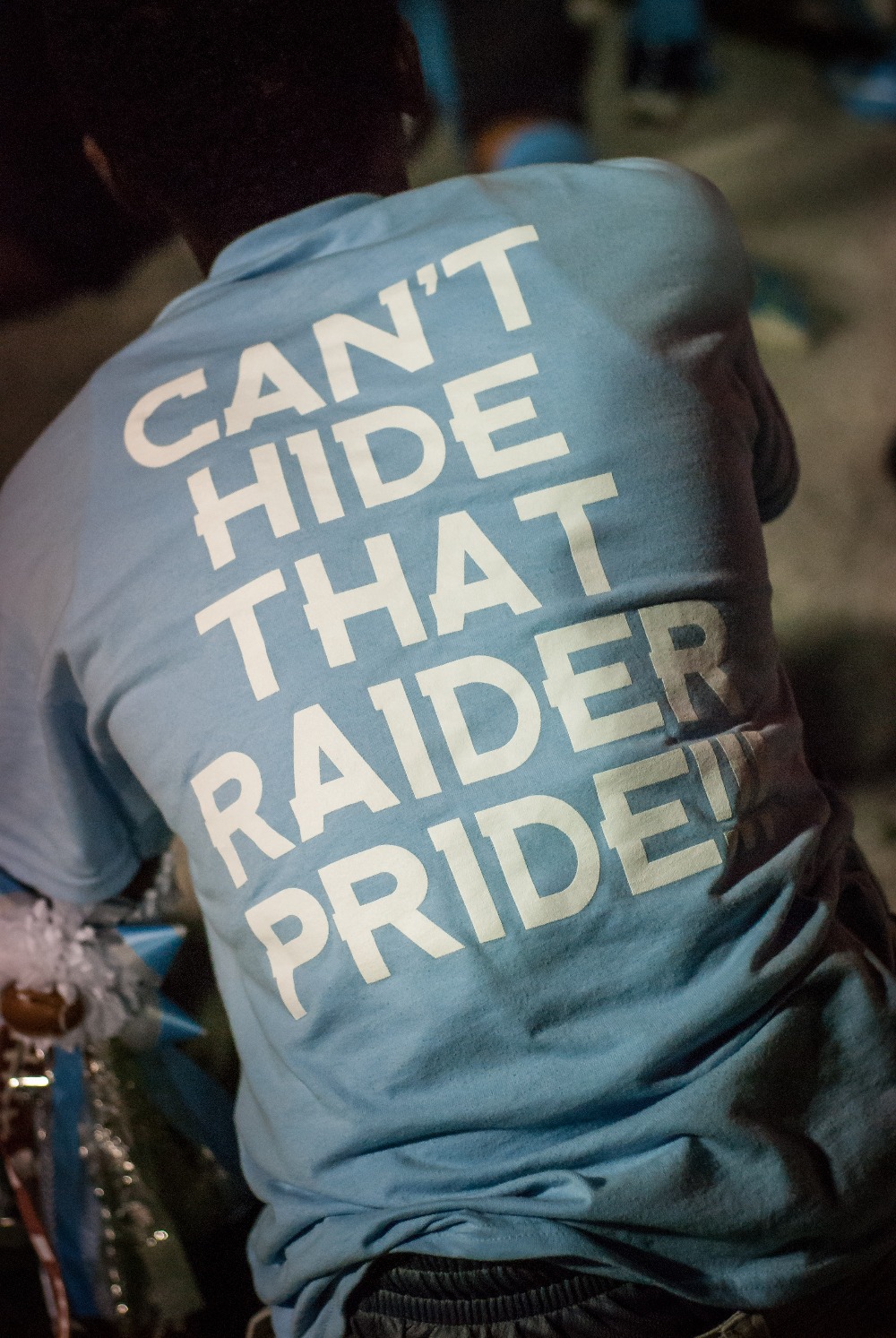 Please share on Facebook directly from this page and donate if you are able. Every share and donation counts! You can also find our more about our story in Sport Illustrated's "Underdogs" series
here
 and in New York Times author Michael Brick's book,
Saving the School
.
Comparta esta campaña en su Facebook para ayudar a Reagan obtener nuevos Chromebooks!
John H. Reagan High School es una de 9 escuelas utilizando GoFundMe para obtener Chromebooks para sus estudiantes por medio de GoFundMe Chromebook Challenge. Hasta el 22 de Marzo, vamos a competir para ver cual escuela a publicado su campaña mas en Facebook por medio de esta campaña GoFundMe.
- La escuala con mas publicaciones en Facebook recibirá 100 Chromebooks.
- Todo el dinero que es recaudado por medio de esta campaña será usado para la compra de Chromebooks y GoFundMe coincidirá los primeros $5,000 de donaciones.
- Por favor ayudenos a compartir esta campaña en Facebook y done lo que pueda.
-
Importante
: Para asegurar que su publicación a Facebook cuente hacia la competencia, por favor use el botón marcado 'Share' debajo de la imagen principal de esta campaña para publicar en Facebook.
Hace ocho años, nuestra escuela casi cerró. Habíamos pasado por 8 directores en 10 años, había una falta de responsabilidad, y casi fue clausurada la escuela. Este año, estamos celebrando nuestro 50 aniversario y estamos encantados de decirle cómo nuestra escuela secundaria ha hecho una transformación trascendental ¿Se unirá a nosotros en la continuación de esta transformación?
Reagan ofrece a nuestros niños la oportunidad única de llevar hasta 60 unidades para la universidad antes de graduarse. Nuestro personal sorprendentes y sacrificatorio
hacen todo lo posible para ayudar a nuestros estudiantes utilizar la educación para elevarse por encima de la pobreza. Mis maestros reciben los niños, trabajan a través de todo lo que viene a la escuela con ellos, y luego los animan académicamente.
La próxima ola de actualizaciones para nuestra escuela está en el área de la tecnología. Tenemos que hacer que nuestros hijos se conviertan en ciudadanos globales que pueden competir con los estudiantes que han tenido más oportunidad en sus vidas. Porque porque les hace falta Wi-Fi y la tecnología en casa, tenemos que educar a los estudiantes de Reagan en el entorno virtual mientras están en la escuela. Actualmente tenemos 250 estudiantes matriculados en cursos de la universidad que no tienen una computadora en casa para hacer su trabajo escolar. Sin tecnología de Reagan, algunos estudiantes nunca serán capaces de entender los recursos disponibles para ellos en línea, y mucho menos su trabajo de curso.
Varios departamentos tienen acceso a nuestra tecnología actual. En su mayor parte, estos dispositivos sólo están disponibles en nuestras clases de robótica, clases avanzadas y cursos de la universidad, por lo que muchos estudiantes están perdiendo. Todo nuestro departamento de Inglés comparte 3 carritos de computadoras portátiles y está integrado con Google Classroon. Sin embargo, nuestros dispositivos son anticuados - sería muy bueno tener computadoras portátiles que no necesitan 15 minutos para arrancar! También tenemos un par de carros de MacBook y conjuntos de iPads que son compartidos entre nuestro personal, pero sólo tenemos suficiente para 4 clases a la vez. El departamento de Ciencias Sociales comparte 2 carritos de iPads y 3 carritos de computadoras portátiles. Esto significa que sólo la mitad de ese departamento tiene acceso a la tecnología - y ahí es cuando todos los dispositivos están trabajando realmente! Y, compartiendo estos carros significa nuestro personal no tiene acceso fiable a los dispositivos, lo que es el peor sueño de todos los maestros hecho realidad cuando se trata de la planificación de clases.
Con cerca de 1,300 estudiantes, nuestros recursos actuales simplemente no funcionan.
A pesar de nuestros desafíos, tenemos mucho de qué enorgullecerse. En 2015 se logró una distinción en Ciencias Sociales por primera vez en cualquier materia desde el año 2011. Esperamos que la excelencia y nuestros estudiantes responden a eso. Nuestros profesores hacen un esfuerzo adicional, y así los niños también hacen lo mismo. Echa un vistazo a este increíble vídeo de nuestros estudiantes de AVID 2015 - Solo con mirar lo que han conseguido y cuántos de ellos están rumbo a la universidad!
Ayúdenos a continuar la historia de la transformación de Reagan.
Por favor, comparta en Facebook directamente desde esta página y done si usted puede. Cada acción y donación cuenta! También puede encontrar más información acerca de nuestra historia en nuestra serie de Sports Illustrated "Underdogs"
aquí
 y en el libro del New York Times autor, Michael Brick's,  
Saving the School
.
Organizer and beneficiary