Rayan's Campaign for Little Angels Service Dogs
Thank you for visiting Rayan's Page! Please read his story. 
Many of you know our son Rayan and what a sweet, fun-loving, and smart little boy that he is. But if you do not know him, let me share with you a little about our 6 year old boy. Rayan was officially diagnosed with Autism at the age of 2 ½ years, but he has been receiving ABA, Speech, and Occupational therapy since he was about 16 months old. He is the hardest working little boy, and loves to be applauded and praised for his efforts. I am talking a full out party! Rayan has taught us many things, but mostly to celebrate the little and big accomplishments. He currently is attending Kindergarten at a special clinic so he gets the 1:1 attention to facilitate his learning. Our goal is for him to start attending a regular school again in a couple of years with his younger brother.
When Rayan was about 3 years old, he began running away from us. It started with him wanting to run towards something, like a closed door, to investigate what was behind it, and then it turned into him darting away any chance he could. He didn't and still doesn't understand it isn't safe to run into the street. So we began holding his hand in public to protect him. This also would frustrate him and bring on other behaviors, such as throwing himself onto the ground. We have installed special alarms and locks in our house, he had a 1:1 aide with him at all times while attending preschool, and he wears a GPS belt whenever we leave home. When my husband and I take him to a birthday party, we try to give him some freedom to play with peers, so we will stand "guard" at whatever exits and watch him continuously. Even with all of this safeguarding, and trying to prevent him to run off, he managed to run away on a family vacation on an island this past year. He saw an opportunity when both his mom and dad's attention was called elsewhere, for a brief moment, and he took off. This is difficult to share and to talk about, because of the pain of reliving the worst moment of our life, when we thought we had lost our son forever. We were at a water park, so he did not have his GPS belt on. We searched, and searched all corners of the property and finally, after about 40 minutes, the staff from the hotel found him. He was playing and swimming in the shark lagoon. Yes, sharks… He has no sense of danger.  We were lucky we found him, but this was a difficult lesson reminding us of what we had to do to keep him safe.
Last year, we heard about a company in the San Diego area who trains service dogs to help children like Rayan to provide protection, to adapt to everyday life, and help develop confidence in social settings. Little Angels Service Dogs has approved Rayan to receive one of these very special dogs. It is a charitable 501c3 non-profit organization that provides the capacity for all donations to be tax deductible to the fullest extent of the law. Their dogs are typically Labradors who have been bred for this work as well as rescue dogs whenever possible. They are trained in foster homes from the moment they are weaned. The foster families do a fantastic job of getting these pups used to some very unusual circumstances at an early age. Once the dogs are mature enough, they are brought back to the dog training facility for specialized training to assist the individual with whom they will be placed.
In Rayan's case, the dog will be trained to perform a number of functions that will help him. When he is tethered to the dog, and attempts to bolt into the street or wander away, the dog will resist and lie down making it impossible for him to get away. This action could very well save his life. Also, as Rayan gets older, we are hoping to give him more independence. When in public, we always have a hand on him to guide him and to prevent him from darting off. With his dog, he will have more freedom at playgrounds, stores, and walks around the neighborhood without always having to hold mom ordad's hand. His dog will also be trained to track and locate Rayan by his scent if he does run away from home. By sitting in his lap and being at his side, the dog will provide deep pressure (like a firm hug), which is a proven therapy to help him calm down and feel safe in moments that cause him anxiety. The dog will also provide Rayan with unconditional love when he needs a friend.
It would be a wonderful gift for Rayan and children like him to receive the benefits of a service dog. Every dog Little Angels provides is paid for by donations. There are a lot of expenses associated with training a dog so skilled, so we are working as volunteers to help raise some of these funds.
Please consider making a tax deductible donation to Little Angels Service Dogs. And if you are comfortable, please consider sharing this message as well with your friends and family!  
We cannot thank you enough for your help and support!
This picture was taken about an hour before he ran off.  
​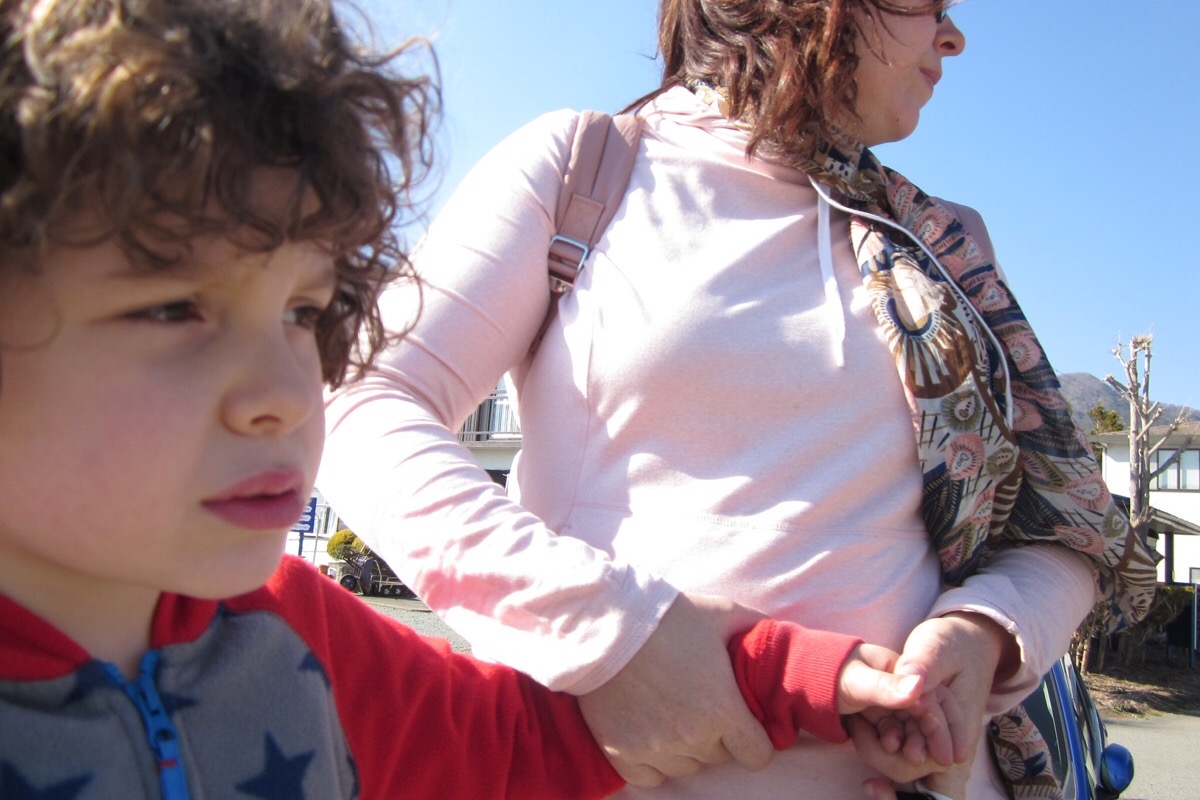 Photo Cred: Sami Ammar
We are hoping to give Rayan more freedom in public spaces with his dog. 
Rayan is ready for his bff!

Organizer

Little Angels Service Dogs
Registered nonprofit
Donations are typically 100% tax deductible in the US.
Learn more
#1 fundraising platform

More people start fundraisers on GoFundMe than on any other platform. Learn more

Expert advice, 24/7

Contact us with your questions and we'll answer, day or night. Learn more